New Launch or Resale Condo | Making The Right Choice Yourself
Today we will be discussing one of the most popular debates amongst property investors in Singapore: New Launch or Resale Condos?
If you are a new property investor looking to enter the property market, this could be a topic you have been discussing with your friends, agents and even fellow property investors.
In addressing this debate, I will cover 3 important components (feel free to skip ahead to the area of your direct concern) :
Understand your personal goals
Pros of New Launches vs. Pros of Resale Condos
Case Studies Comparing Actual Performance of New Launches vs. Resale Condos
Understanding your personal goals
In my consistent approach of addressing all clients' property needs, the very first step of any property purchase is always to understand everyone's personal goals regarding the property.
Many times, the best choice for one investor may not be the same for another – simply because everyone has different circumstances and goal in mind.
Take everyone's opinion with a pinch of salt.
Make sure to weigh and balance their opinions against your own needs to make sure YOU are making the best choice for YOU!
Here are a few questions that you can keep in mind as you read through this breakdown between New Launches and Resale Condos:
What are your goals of buying this property?


Do you need to move in immediately?


Do you have plans to make this your "forever home" or do you intend to sell for gains in the future?


Are capital gains important to you?
Pros of New Launches vs. Resale Condos
Here is a quick overview of the comparison of New Launches and Resale Condos before we address the benefits of each option one by one.
Let us start off with the Pros of buying a Resale Condo.
Pros of Buying Resale Condos
1) Immediate move in and immediate rental
This is possibly one of the most apparent benefits of a Resale Condo.
Given that the property is already on the market, you can expect key collection within a few months instead of years for a New Condo development.
This is incredibly attractive for investors who are looking to kick off collecting rental income as soon as possible to pay off the mortgage loan.
2) Clear rental expectation
Having a historical rental income for a resale unit gives the new potential owner an extremely clear rental expectation.
No guesswork required.
No need to research the rental rates in the neighbourhood to extrapolate your potential income stream. Simply check the existing or past rental rates the tenants have been paying for your specific unit.
This is reassuring for new investors who may not be accustomed to having to forecast potential rental income.
3) Cheaper Psf (per square foot) seen in Resale Condo
Many new investors are initially attracted to Resale Condos because you can usually find lower psf for resale developments as compared to New Launch Condo in the same neighbourhood.
For example, where a $2,000 psf for a new launch condo in location A, you may get $1,700 psf for a resale unit within the same vicinity.
Anyone will feel like they have found an awesome deal! In some cases, yes, the cheaper psf works out to be a great deal.
Pricing is a helpful indicator of value, but its only one of many. We will address this in the section later, with our case studies trend analysis.
4) Resale Condo are of Larger Size
There is not much to say here. If you are a Singaporean, you already know that older property developments tend to offer the luxury of space as compared to new launches.
So, if space-price value is a huge consideration for you, then this is a definite pro!
5) What you see is what you get
Compared to new launches, a Resale Condo is a completed product. No visualization required.
6) Potential under-value purchase
With Resale Condos, like any other resale property types, there are many possible reasons why owners choose to sell.
In certain cases, the seller may have practical reasons which result in them having to let go of the property below its true value.
If you do enough groundwork and with some luck, you could get a great deal for your investment
Next, let us look at the Pros of buying a New Launch Condo.
Pros of Buying New Launch Condo
1) New Launch Developers Incentive (Promotions)
Unlike Resale Condos, New Launches have the benefit of price promotions.
This is a common practice amongst developers in Singapore. To create awareness for their new project, developers typically tie their previews and launches together with huge developer discounts for the early birds.
Once the project is nearing TOP, buyers usually have to pay a premium price for it.
So, for the early birds who manage to lock-in at a softer price, put themselves in a first-mover advantage position and benefit from these "built-in" profits.
2) Lower cost of maintenance
Buying new property comes with the benefit of not having to do much to upkeep the unit. Most developers provide one years of defect liability – it is like a warranty for your property.
Unlike Resale Condos where you might need to spend additional costs for renovation (usually in the range of $60,000 to $100,000 from experience), there is minimal of such costs for a New Launch.
Remember if this is an investment, any additional cost will take a bite into your gains.
3) Newer Facilities and Technologies
With each new development, developers consistently out-do each other with better and newer facilities offerings above and beyond the standard.
From an investment perspective, these new facilities and technologies will play a factor in helping you attract discerning potential tenants as well as setting higher rents.
The smaller size of New Launches also indirectly results in lower overall prices.
If you are interested in a lower overall investment outlay for the same number of rooms – a New Launch could grab your interest.
5) Smaller initial mortgage loans
Finally, as payment of properties are made progressively.
Compared to Resale Condos, the mortgage loans will be smaller for the New Launches.
Case Studies Comparing Actual Performance of New Launches vs. Resale Condos
After a debate on the qualitative benefits of New Launches vs. Resale Condos, now let us look at a quantitative performance of 3 pairs of properties in 3 different neighbourhood over the years.
Here we have a comparison of Jewel @ Buangkok (New launch in 2013) versus The Quartz (TOP in 2009).
Can you tell from the numbers if the New Launch or Resale Condo performed better 7 years after 2013?
New Launch – Jewel @ Buangkok, psf increased +7.82%
Resale Condo – The Quartz, psf decreased -8.64%
For the second case study, we have a comparison of Commonwealth Tower (New launch in 2014) versus Queens (TOP in 2002).
Can you tell from the numbers if the New Launch or Resale Condo performed better 6 years after 2014?
New Launch – Commonwealth Tower, psf increased +11.88%
Resale Condo – Queens, psf increased +0.61%
For the third case study, we have a comparison of Lakeville (New launch in 2014) versus The Lakeshore (TOP in 2007).
Can you tell from the numbers if the New Launch or Resale Condo performed better 6 years after 2014?
New Launch – Lakeville, psf increased +11.88%
Resale Condo – The Lakeshore, psf increased +0.61%
Condo price increase after TOP
Summary
What do the numbers show us?
Regardless if they are in older districts, currently popular districts or even up and coming popular neighbourhoods, the results are consistent – New Launches perform better and is the better investment choice.
How to choose a condo in Singapore
So, should I buy a Resale or New Launch Condo for investment?
Well, first, as an investor, do bear in mind that you have a different set of considerations from the typical homeowner. Go back to step 1 of this article.
Go through step 2 and see if which qualitative factors appeal to you.
And finally, because you are looking at an investment, review step 3 and look at the cold hard numbers.
Now what do you think?
Will you be keen to go into proper in-depth analysis to determine future potential gains on properties YOU have your eyes on?
I have successfully advised and helped many of my clients, both property owners and investors alike, to upgrade their lifestyle and build-up their property portfolio.
I too, am grateful for the continuous opportunity to value-add in their property journey.
My readers can request a 1-time free 30 min Dynamic Property consultation. 
Please tick the option(s) most applicable to you.
I have successfully helped hundreds of homeowners just like you since 2010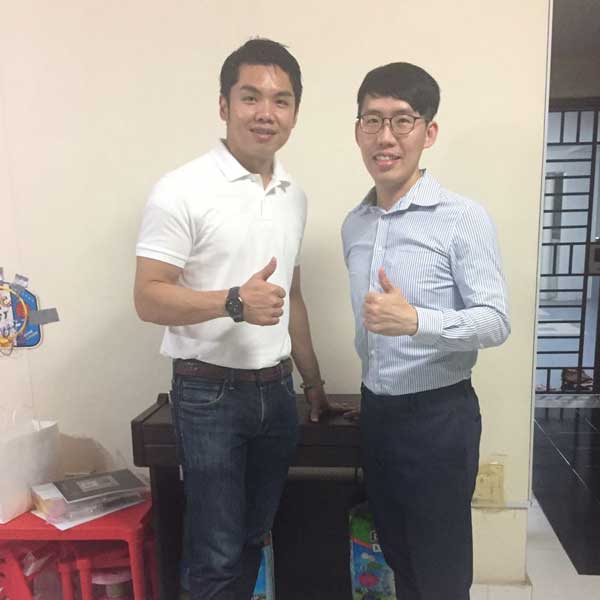 Mr Ang
As a investor interested in taking advantage of the booming property market in Singapore, I needed a realtor with in-depth knowledge of the local market. Using his understanding of the various sectors of the market, Rick generated a investment progression report and we decided to buy a condominium in a choice area with huge potential for multiple returns in the future. Thanks Rick, I will definitely be doing business with you for a long time!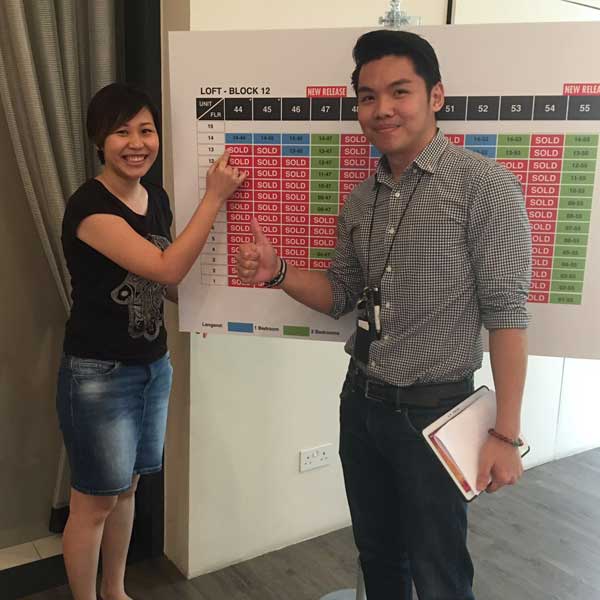 Ms Claire
I am writing in to compliment Rick Huang for his invaluable service, for the sale of my Esparina Residences. The process was complicated but he was able to empathize with my situation and also provide brilliant advices that ensue the smooth transaction. In all, I am appreciative with his professionalism and human touch in this journey. Thank you!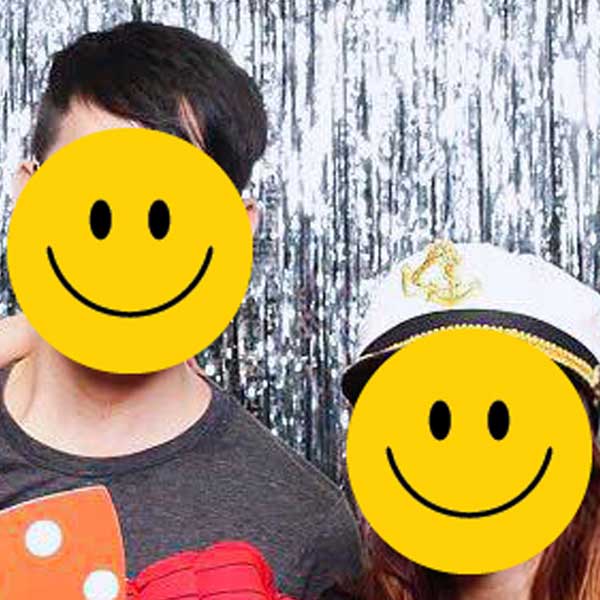 Ms Ho
I was sceptical about engaging a friend to sell our house. However, Rick has put himself out on so many levels just to ensure everything went smoothly, promptly and correctly at every stage. I trust Rick and would surely recommend him to anybody seeking to buy or sell a home! I do not usually post reviews but this is worth investing my time. Thanks once again..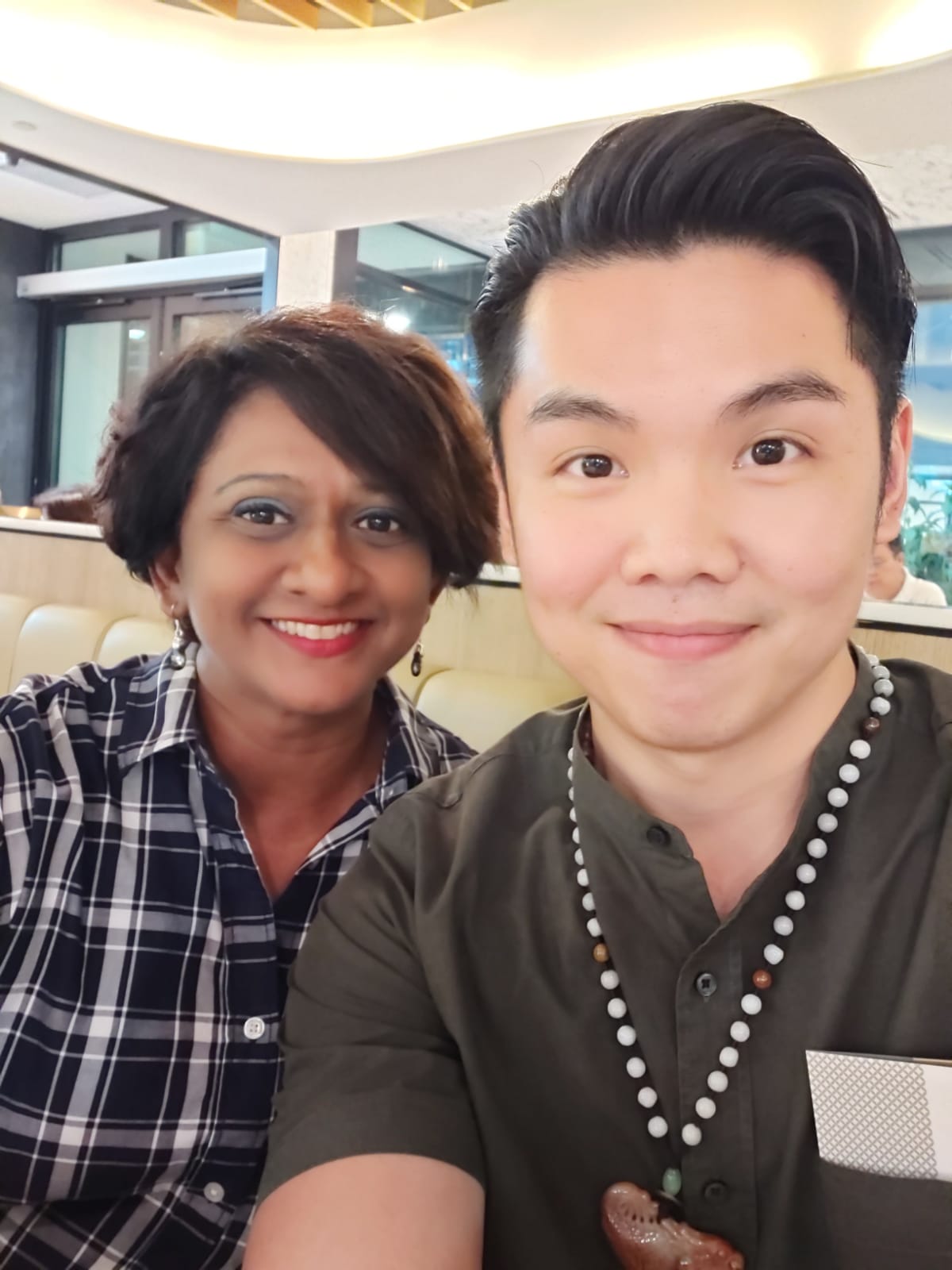 Ms Malar
His service is beyond my expectations. Always going the extra miles to serve his clients.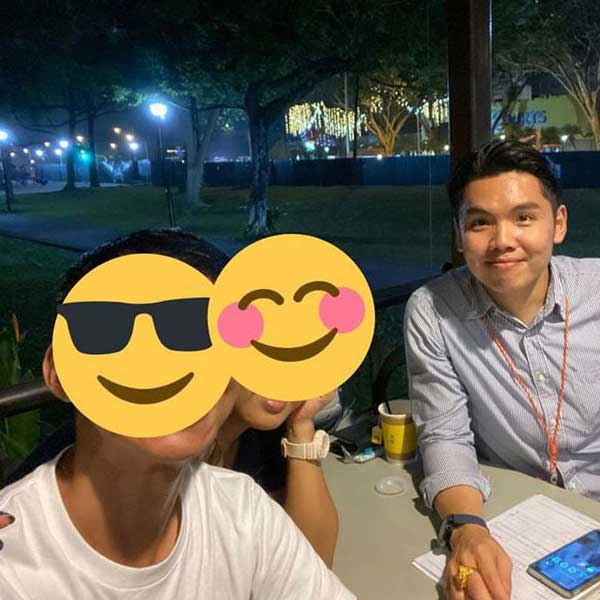 Ms Jo
My husband and I started our home-search by ourselves but was met with issues soon enough as we were unsure of the important things and areas to look out for and we were also not experienced in the negotiation process with the seller's representing agent. Soon after hearing our problems, I was introduced to Rick by a friend. The entire buying process quickly became swift and smooth; Rick understands our needs, puts our personal interest first, seals us a good deal and educated us along the way about the important things and areas to pay attention to. Thumbs up to Rick and we will recommend him to anyone for their home-search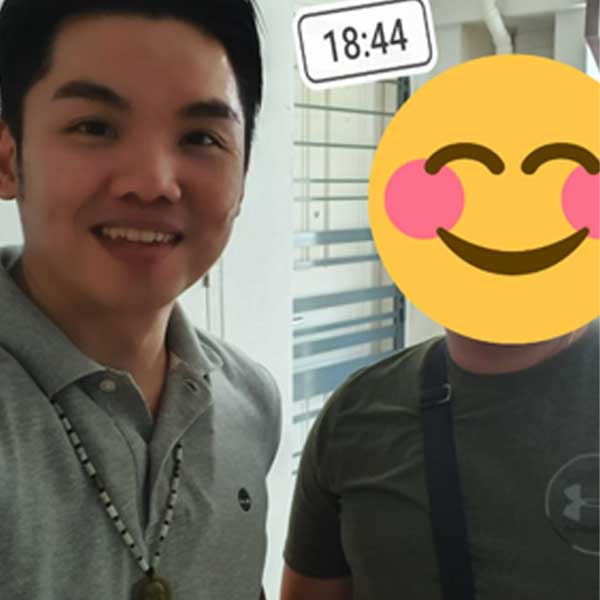 Mr Eddie
"In short, Rick did an amazing job. He sold our house at a higher than initially discussed price and got us a good deal for our purchase. Both my wife and I are impressed with his professional yet friendly approach. We will definitely work with him again and recommend him to anyone."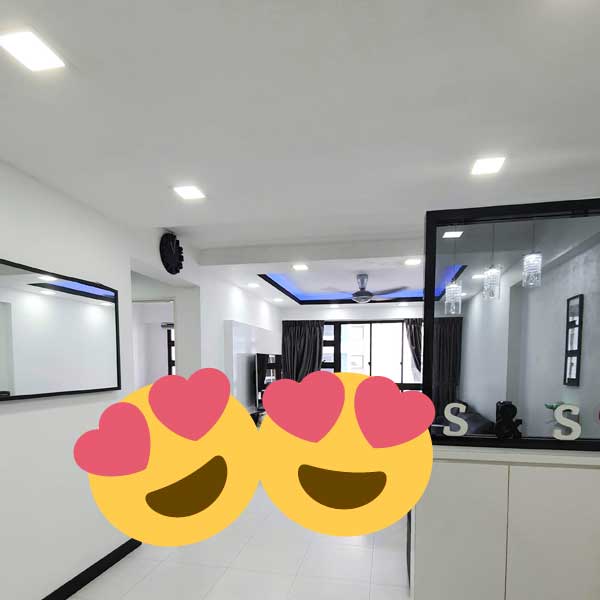 Mr Liew
Rick is a very down to earth person. No hard sell or pushy technique. He helped us in planning for upgrade and showing us how to invest in property with in depth property analysis report.
Have you learned something New Today? Please help to share.
Rick Long, Associate Division Director of Huttons Asia Pte Ltd, has been in the Real Estate industry for more than a decade.
He is driven, committed and is enthusiastic about real estate investments.
Today, he leads Team Youhome.sg, and together, he aims to provide his clients with the best experience in their property journey.
Well-equipped with expertise in residential properties, Rick often impressed his clients with knowledge of market trends, advising on timelines, financial calculations and best options for his clients.
Amidst the hustle and bustle, Rick enjoys quiet time and indulges himself in the intricate art of tea-brewing and teapot appreciation.
He would also take this chance to energize himself and reflect on his personal development and areas of improvement.
He is also a proud fur daddy to 2 rescue kitties and loves spending his free time with his wife and furbabies.