Best Kept Secrets For Selling Your House (2020)
9 Things Owners Can Do To Increase Your Selling Price.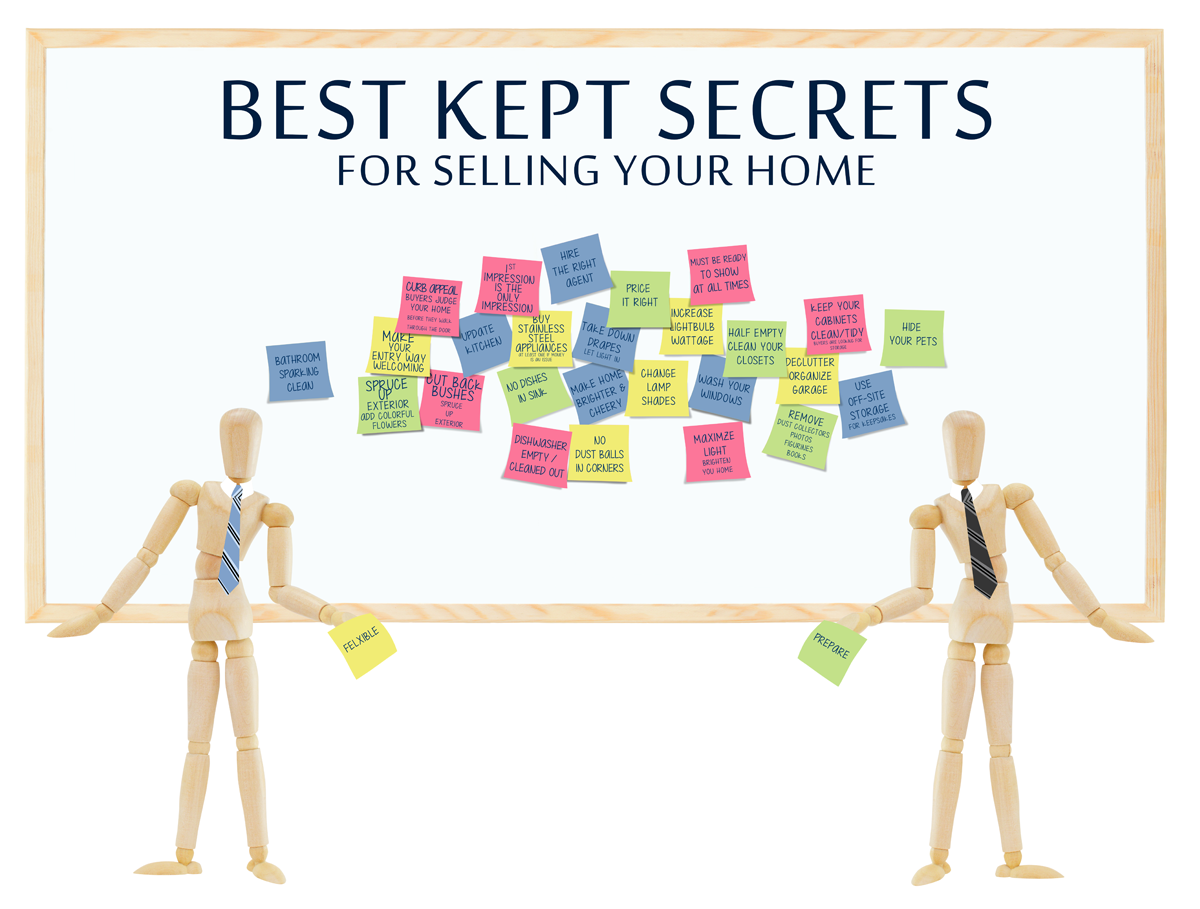 Selling your house is no easy task. From the condition of your house to the way it is pitched, everything comes into play and no detail is to be spared.
Check Your Home Price Indication
1) Spruce up before Selling your house | Declutter
Buying a house is just like going on a first date. You hope that your date turns up on time, well-groomed and dressed up.
Plus points if their outfit looks new – it shows that they put in the extra effort to create a good first impression.
If you expect that of your first date, you should put in the same amount of effort and attention to details in preparing for your first meeting with your potential buyer.
Spritz the air freshener, clean every nook and cranny and fix up all the little things that are faulty. Create an experience in your home that allows potential buyers to envision themselves in your home.
This means packing up all personal belongings and recreating a living space with touches like books in the shelves and coffee mugs next to comfy armchairs.
There is so much you can do to put on your house's best self forward and it might just be the key to sealing the deal. 
2) Decide on a competitive asking price | Price Positioning
Know your competitors marketing price before selling your house.
Analyse the rates of the current market and keep abreast on the marketing price of your unit. You do not want to be known for having the highest asking price in the neighbourhood.
Co-broke agents just love to bring buyers to such units.
This way, buyers will be more inclined to buy other units as they seemed affordable in comparison. Make the wise choice of consulting your agent when pricing your unit. 
3) Dispose In Advance | Get your house ready
If there are items or furniture that you will dispose after selling your flat, do that in advance.
This is especially so if the item or furniture is particularly bulky.
Why? Well, it is very much true that buyers do feel that an empty house is bigger than it actually is – an attractive factor that may just tip the scales in your favour.
Not everyone has strong visualising skills and once redundant items or furniture is removed, your unit will become more spacious.
4) Availability, Availability, Availability
What's an attractive house without any viewing slots?
An empty one. It is difficult to have all potential buyers accommodate to a one-hour per week viewing slot. Be flexible in viewing slots! Potential buyers are just as busy as you are.
Make their buying experience easier by giving them any array of options and potential buyers might just be more keen on your unit.
Relinquish your sense of ownership and let your agent present the house.
You might have many emotional attachments to your humble abode but your excitement to share the best of it may come off as overly aggressive to potential buyers.
What's more, most of us will be turned off or wary if a salesperson is trying to hard sell us or being overly friendly.
Trust your agent and their experience in selling houses to give potential buyers the best experience possible.
6) Strategise With Your Agent
Before every big game, the team does a huddle and draws up a game-plan for what's about to go down on the field.
That's exactly what you need to do with your agent when drawing up a marketing strategy.
The era of advertising peaked and over time, went on a decline.
Since it is no longer as efficient and relevant, relying on traditional advertising methods will not guarantee that buyers will be lining up for your unit.     
There is a golden window to catch and maximise the number of buyers for your house and once it is missed, you may never have the same opportunity again.
7) Marketing platform - Be Everywhere And Anywhere
Do not hold back when you are on the search for potential buyers. Get on all property platforms and make sure your unit is listed on every one.
Examples include Propertyguru, 99.co, SRX, Edgeprop. Social media can also become a powerful marketing tool for your unit.
Lure in potential buyers who are digital natives with aesthetic photos (no cat-fishing) and features of your unit that would relate to them (5-min walk to artisanal gelato shop).
8) Ensure Buyers Have A Copy Of Your Floorplan / Siteplan
After a weekend packed with viewings, there is a high possibility that they get mixed up with the layout, size and shape of your house.
Photos of your house from your advertisements may jog their memory but they may not remember the dimensions of its space.
9) Location Report around your house
After living in your house for a certain amount of time, you are bound to know the area pretty well.
Passing on details like distance to schools, buses in the nearest bus stop, distance to the nearest train station as well as food places and other amenities, will be an extra bonus to buyers.
Cater your location report to the type of buyers you have.
If they are a couple with young children, tell them about the kindergartens, clinics and play areas in your neighbourhood.
If they are retirees, show them family-friendly spots where they can spend quality time with loved ones on a casual afternoon out.
All in all, there are no hard and fast rules on how to sell your house. However, these tips will help you get to the top of your game in making sure the deal is closed.
At the end of the day, always consider your buyers' needs and concerns. Put yourself in their shoes, meet their needs and they may just say yes to your house.
I will provide: 
-An IN-DEPTH Financial calculation
-Highly relevant investment insights
-A curated list of the best buys in today's market with good upside potential and minimal risks
-Proven methods and steps
Lets get in touch today to kickstart your property wealth planning journey.
I have successfully helped hundreds of homeowners just like you since 2010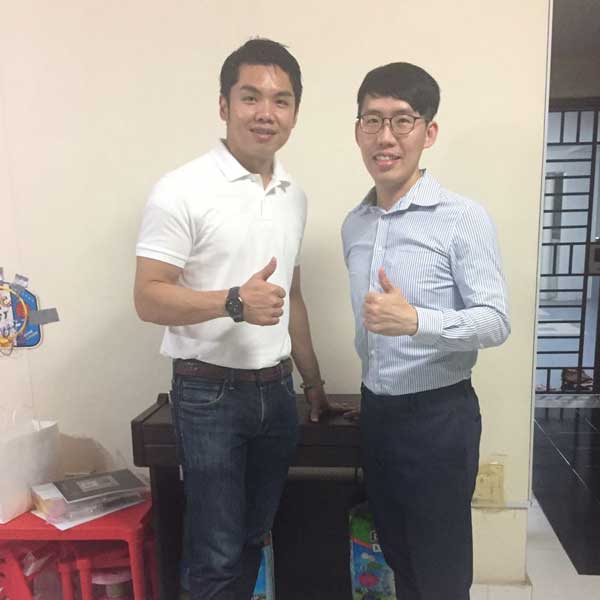 Mr Ang
As a investor interested in taking advantage of the booming property market in Singapore, I needed a realtor with in-depth knowledge of the local market. Using his understanding of the various sectors of the market, Rick generated a investment progression report and we decided to buy a condominium in a choice area with huge potential for multiple returns in the future. Thanks Rick, I will definitely be doing business with you for a long time!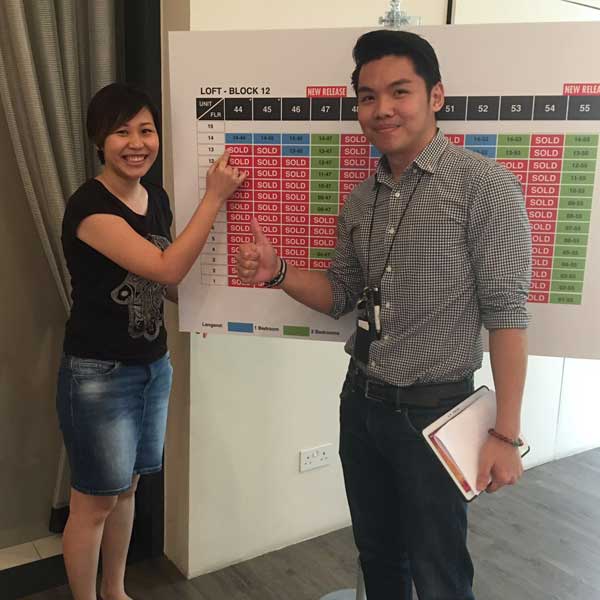 Ms Claire
I am writing in to compliment Rick Huang for his invaluable service, for the sale of my Esparina Residences. The process was complicated but he was able to empathize with my situation and also provide brilliant advices that ensue the smooth transaction. In all, I am appreciative with his professionalism and human touch in this journey. Thank you!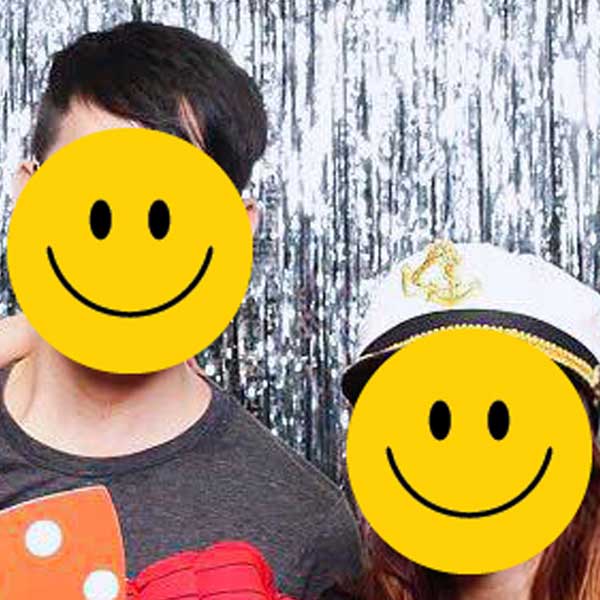 Ms Ho
I was sceptical about engaging a friend to sell our house. However, Rick has put himself out on so many levels just to ensure everything went smoothly, promptly and correctly at every stage. I trust Rick and would surely recommend him to anybody seeking to buy or sell a home! I do not usually post reviews but this is worth investing my time. Thanks once again..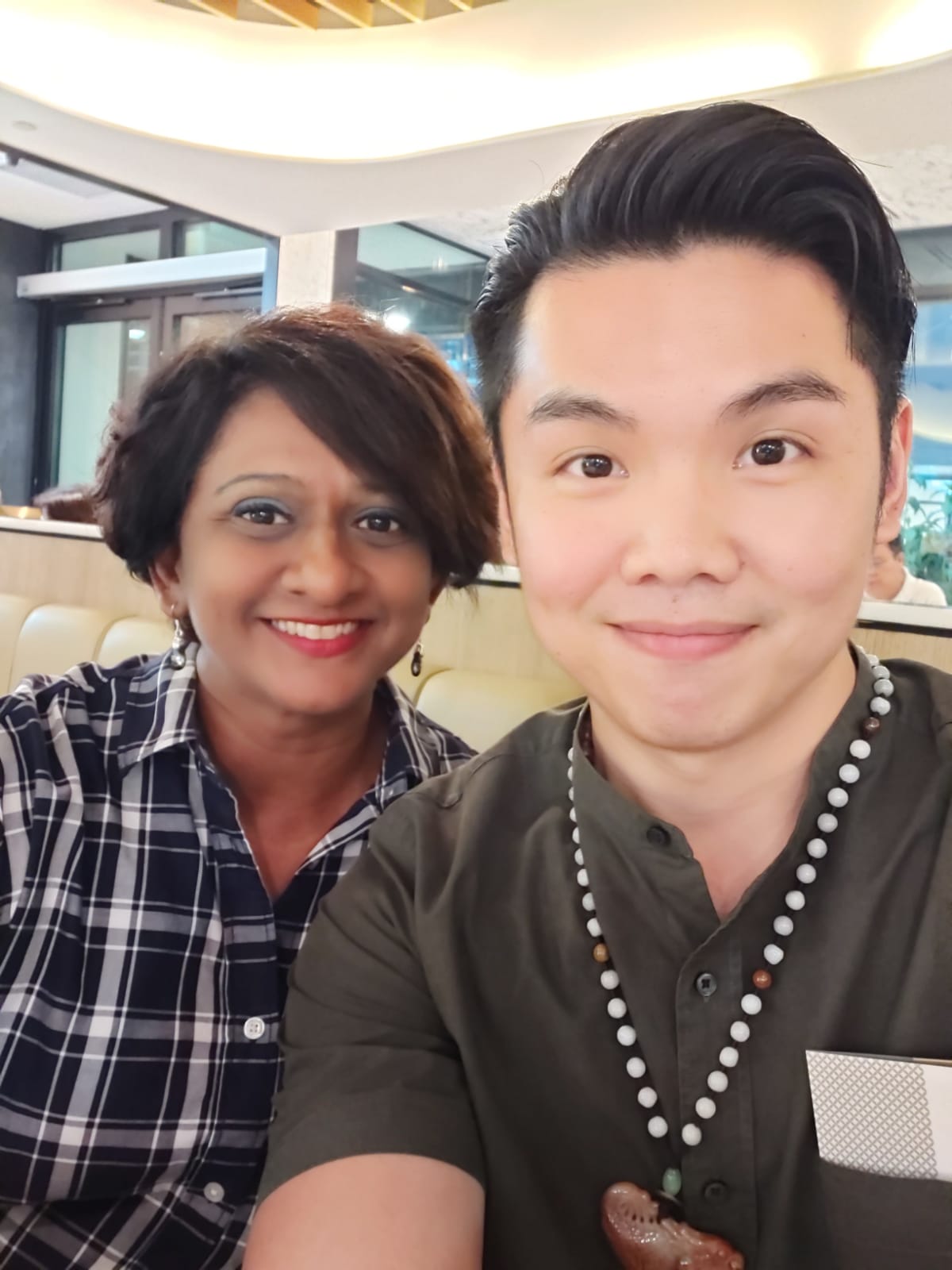 Ms Malar
His service is beyond my expectations. Always going the extra miles to serve his clients.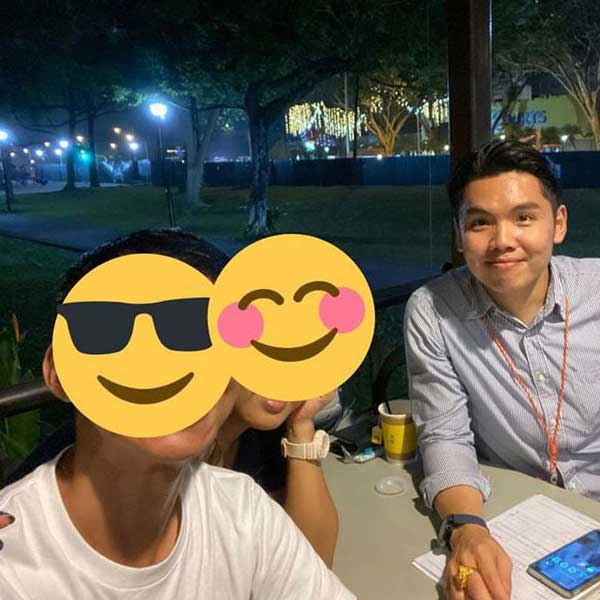 Ms Jo
My husband and I started our home-search by ourselves but was met with issues soon enough as we were unsure of the important things and areas to look out for and we were also not experienced in the negotiation process with the seller's representing agent. Soon after hearing our problems, I was introduced to Rick by a friend. The entire buying process quickly became swift and smooth; Rick understands our needs, puts our personal interest first, seals us a good deal and educated us along the way about the important things and areas to pay attention to. Thumbs up to Rick and we will recommend him to anyone for their home-search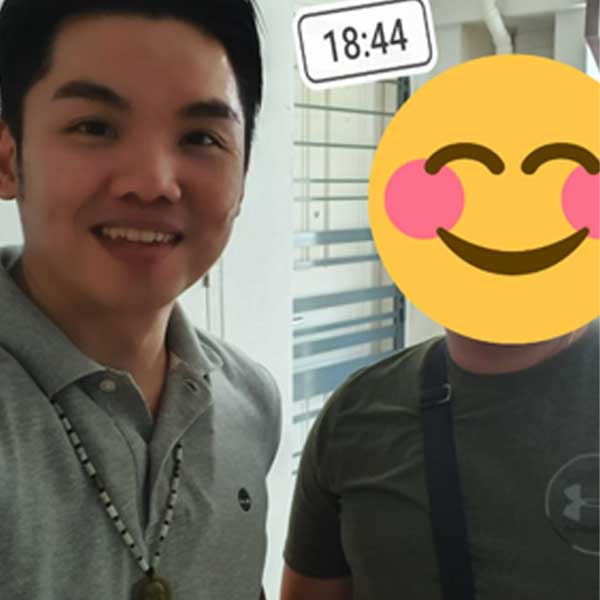 Mr Eddie
"In short, Rick did an amazing job. He sold our house at a higher than initially discussed price and got us a good deal for our purchase. Both my wife and I are impressed with his professional yet friendly approach. We will definitely work with him again and recommend him to anyone."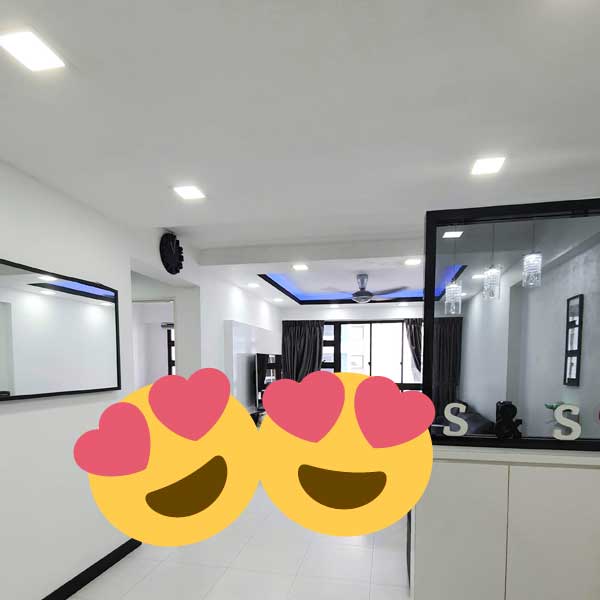 Mr Liew
Rick is a very down to earth person. No hard sell or pushy technique. He helped us in planning for upgrade and showing us how to invest in property with in depth property analysis report.
Have you learned something New Today? Please help to share.
Rick Long, Associate Division Director of Huttons Asia Pte Ltd, has been in the Real Estate industry for more than a decade.
He is driven, committed and is enthusiastic about real estate investments.
Today, he leads Team Youhome.sg, and together, he aims to provide his clients with the best experience in their property journey.
The team focuses on understanding the client's finances and needs and is determined about delivering the best solutions and results for them.
Amidst the hustle and bustle, Rick enjoys quiet time and indulges himself in the intricate art of tea-brewing and teapot appreciation.
He would also take this chance to energize himself and reflect on his personal development and areas of improvement.
He is also a proud fur daddy to 2 rescue kitties and loves spending his free time with his wife and furbabies.