7 Rookie Mistakes Landlords Make & How to Avoid Them
Property investment has been a hot topic for many years. Being a landlord, enga and renting it out to generate passive income, does sound like a perfect dream.
However, I can truly share that in reality, it is not usually a smooth ride. There are many mistakes that Landlords tend to make in their eagerness to begin their journey and these rookie mistakes can return to bother them.
Therefore, to help Landlords and aspiring Landlords alike, I am happy to steer you towards this useful checklist of 7 common mistakes that Landlords tend to make.
So that you can navigate through difficult hurdles and also avoid the unnecessary returning problems in the process.
1) Furnishing The House Before Getting A Tenant
This is a classic example of over-committing. I would typically suggest that Landlords avoid furnishing their house ahead of securing a Tenant.
Reason being that we do not know the requirements of the potential Tenants.
Some Tenants may prefer to bring along their furniture pieces and this will in-turn create storage problems for the Landlords.
A good guideline to discuss furnishings would be upon the submission of Letter of Intent and Security Deposit.
This is where the Tenants will indicate their requests and Landlords do not end up spending unnecessarily.
2) Forgetting To Verify Tenant Profile
We may like to think that people are not usually deceivers but verifying your Tenants' profile in such cases is incredibly important.
Do run through basic checks to ensure your Tenants have valid documents (e.g. work permit or student pass) to support their stay in Singapore.
You can download the SG WORK PASS application to your mobile and perform a QR code scan to verify Tenants information. You can also validate Student pass via ICA website.
HDB owners can check Tenants eligibility thru HDB website 
Do spend some time and effort to check before any confirmation on the agreement of the lease.
3) Not Clarifying Clauses In The Tenancy Agreement
Tenancy Agreement, like any other legal documents, can be overwhelming. But Landlords should not let these legal jargons get the better of them. Clarify, clarify and clarify more.
Should there be any doubts about any clauses or terms in the Tenancy Agreement, do raise this with your Property Agent and/or Tenants to seek clarity and consensus on such details.
Common clauses that may lead to future disputes includes, minor repair clauses (indicating costs to be borne by specific parties and the extent of coverage), sale with tenancy clauses and even with on-going maintenance clauses.
Our take? Never pen your signature if you do not fully understand nor fully agree with the entire Tenancy Agreement.
Always keep a copy for future references in case of any disputes.
4) Expecting The Agent To Manage The Whole Tenancy
Expectations: Many Landlords tend to have the impression that the Property Agent will help to manage the tenancies on their behalf, throughout the entire tenancy period.
Reality: The main role and responsibility of a Property Agent, is to source and secure a tenant for you.
Their services end upon the handover of Property to the Tenant. Please refer to CEA website for further clarification
A management fee is naturally required should there be any additional services during the tenancy period.
So if you are a Landlord or aspiring Landlord-to-be, do understand your obligations to manage your tenant after the deal is sealed.
Any additional services that goes beyond and after handing over of the Property, are goodwill gestures and goodwill services by the Property Agent.
5) Ensuring Stamp Duty Is Paid
This may be a simple legal compliance to the Singapore's law but many tend to overlook this little detail in the process.
I would like to highlight to all existing and new Landlords that it is an offense to use a Tenancy Agreement that is un-stamped, stamped late or insufficiently stamped.
While this is the duty of the Tenant to ensure stamp duty is paid, it is beneficial for the Landlord if you can take on this extra task of sending reminders so that both parties are in compliance.
Want to verify if the stamp duty is paid? Simply do a quick check on IRAS website.
6) Lack Of A Proper Handover
I cannot emphasize further the importance of a proper handover.
To prevent future disputes and your words against my words, it is absolutely critical that the existing conditions of the Property and a detailed inventory list are adequately documented.
Walk through the documentations with your Tenants and help them understand your expectations and their obligations on the Property throughout the tenancy period and upon ending of the lease.
Do include quality photos in your documentation for both parties to acknowledge.
This agreement is binding and will help to avoid unnecessary disagreements at the end of the lease term.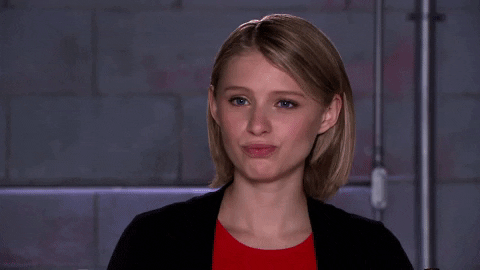 7) Not Engaging A Property Agent
Some Landlords prefer to DIY and deal directly with Tenants and/or other Property Agents representing the Tenants.
Then again, do consider carefully as you appreciate the pointers above and many Landlords fall into such situations from the lack of time, experiences and understandings of the delicate tenancy process.
Engaging a professional Property Agent will help existing and new Landlords to leap over common landmines and advance into a fuss-free process.
Be a savvy landlord in 2020!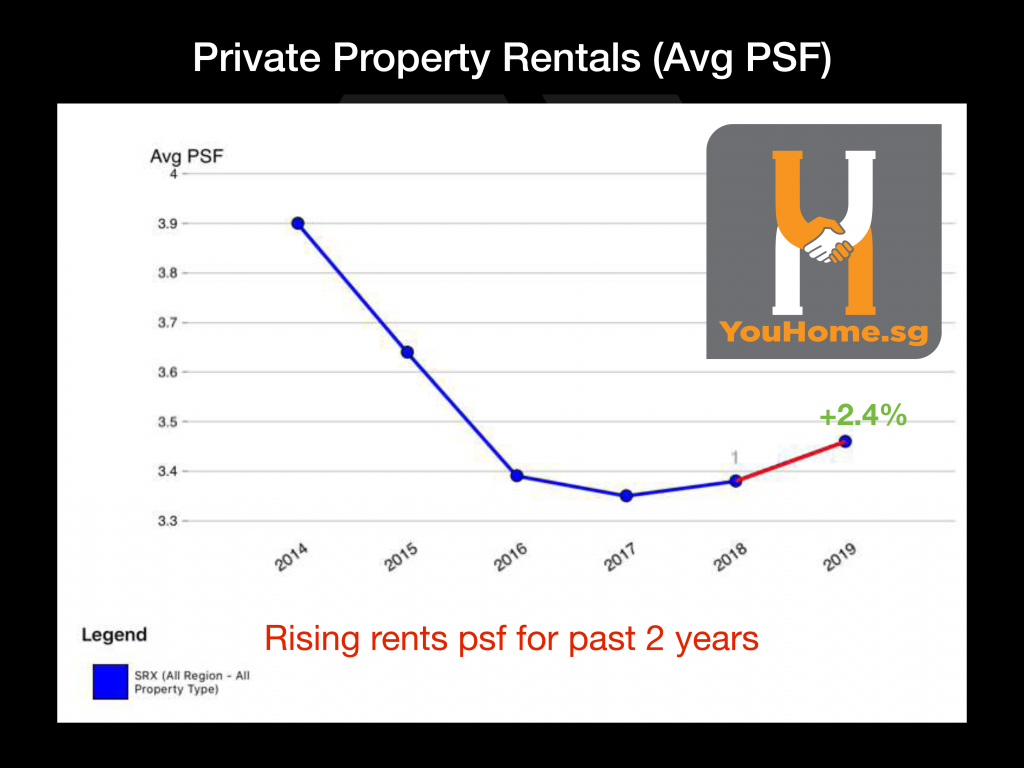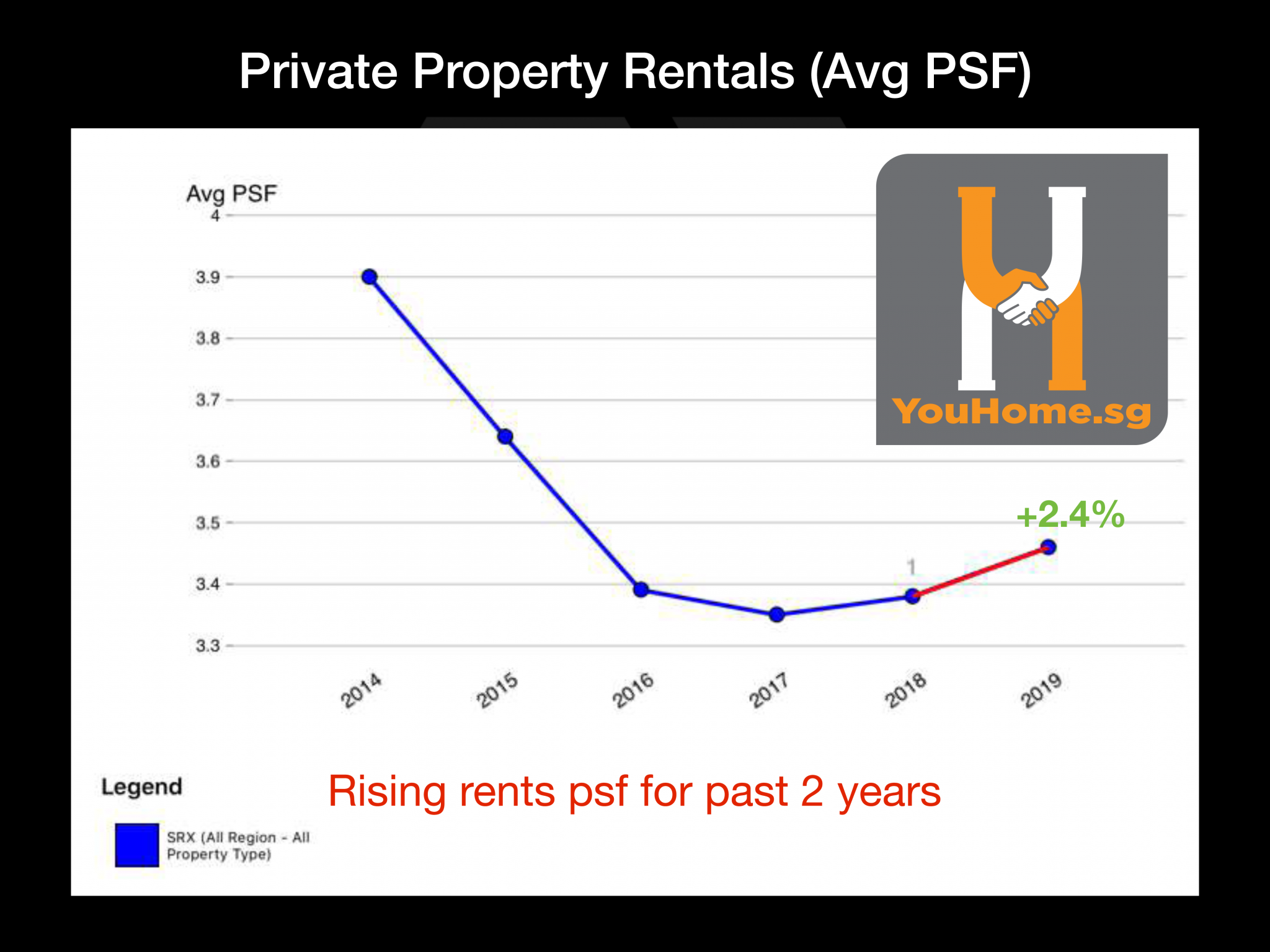 Rental psf has seen some increase for the past 2 years. Landlords will have plenty to look forward to 2020!
If you're embarking on your dream towards becoming a Landlord, do keep in mind these simple checks that can safeguard you from a period of grievances ahead, so skip these steps at your own risk.
For any questions about leasing your property, feel free to contact Youhome.sg at [9369 4797] to learn more.
Find this article helpful? Please help to share.
Rick Long, Associate Division Director of Huttons Asia Pte Ltd, has been in the Real Estate industry for more than a decade.
He is driven, committed and is enthusiastic about real estate investments.
Today, he leads Team Youhome.sg, and together, he aims to provide his clients with the best experience in their property journey.
The team focuses on understanding the client's finances and needs and is determined about delivering the best solutions and results for them.
Amidst the hustle and bustle, Rick enjoys quiet time and indulges himself in the intricate art of tea-brewing and teapot appreciation.
He would also take this chance to energize himself and reflect on his personal development and areas of improvement.
He is also a proud fur daddy to 2 rescue kitties and loves spending his free time with his wife and furbabies.
Apart from the tangible services we offer to all our clients, I would also like to share the fundamental values that my team and I bring to our work.
I have successfully helped hundreds of homeowners just like you since 2010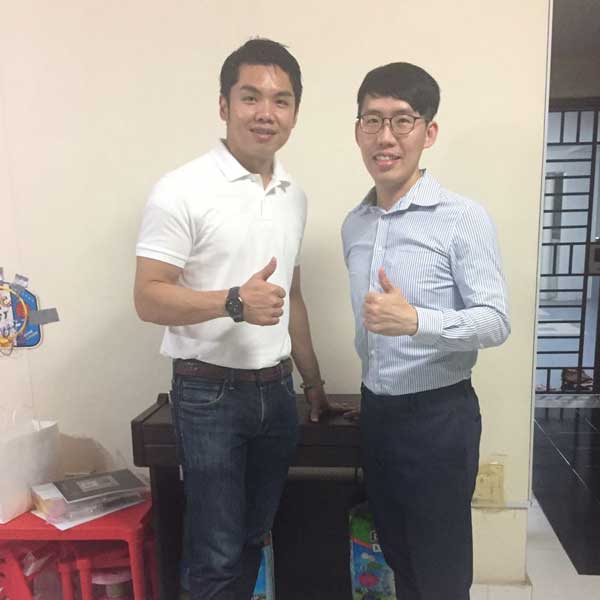 Mr Ang
As a investor interested in taking advantage of the booming property market in Singapore, I needed a realtor with in-depth knowledge of the local market. Using his understanding of the various sectors of the market, Rick generated a investment progression report and we decided to buy a condominium in a choice area with huge potential for multiple returns in the future. Thanks Rick, I will definitely be doing business with you for a long time!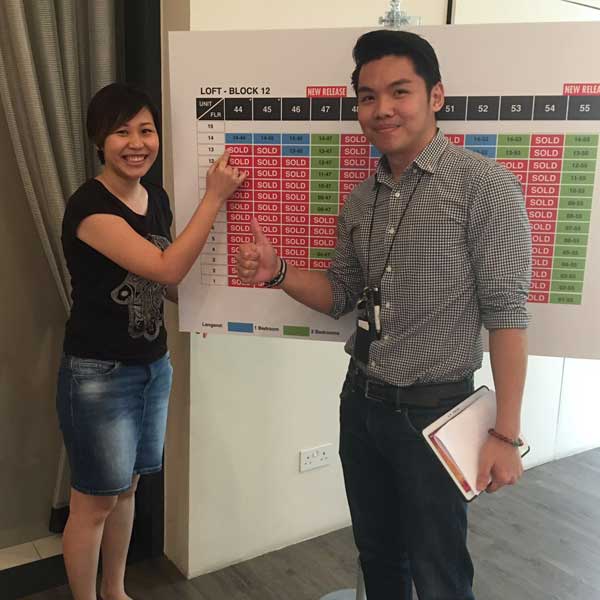 Ms Claire
I am writing in to compliment Rick Huang for his invaluable service, for the sale of my Esparina Residences. The process was complicated but he was able to empathize with my situation and also provide brilliant advices that ensue the smooth transaction. In all, I am appreciative with his professionalism and human touch in this journey. Thank you!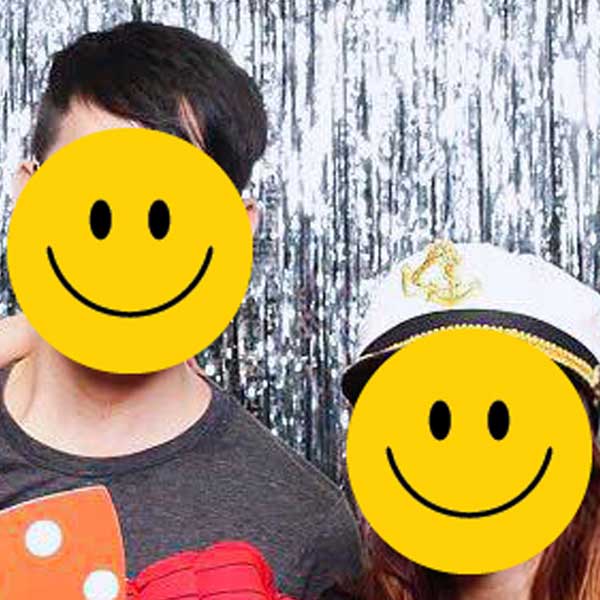 Ms Ho
I was sceptical about engaging a friend to sell our house. However, Rick has put himself out on so many levels just to ensure everything went smoothly, promptly and correctly at every stage. I trust Rick and would surely recommend him to anybody seeking to buy or sell a home! I do not usually post reviews but this is worth investing my time. Thanks once again..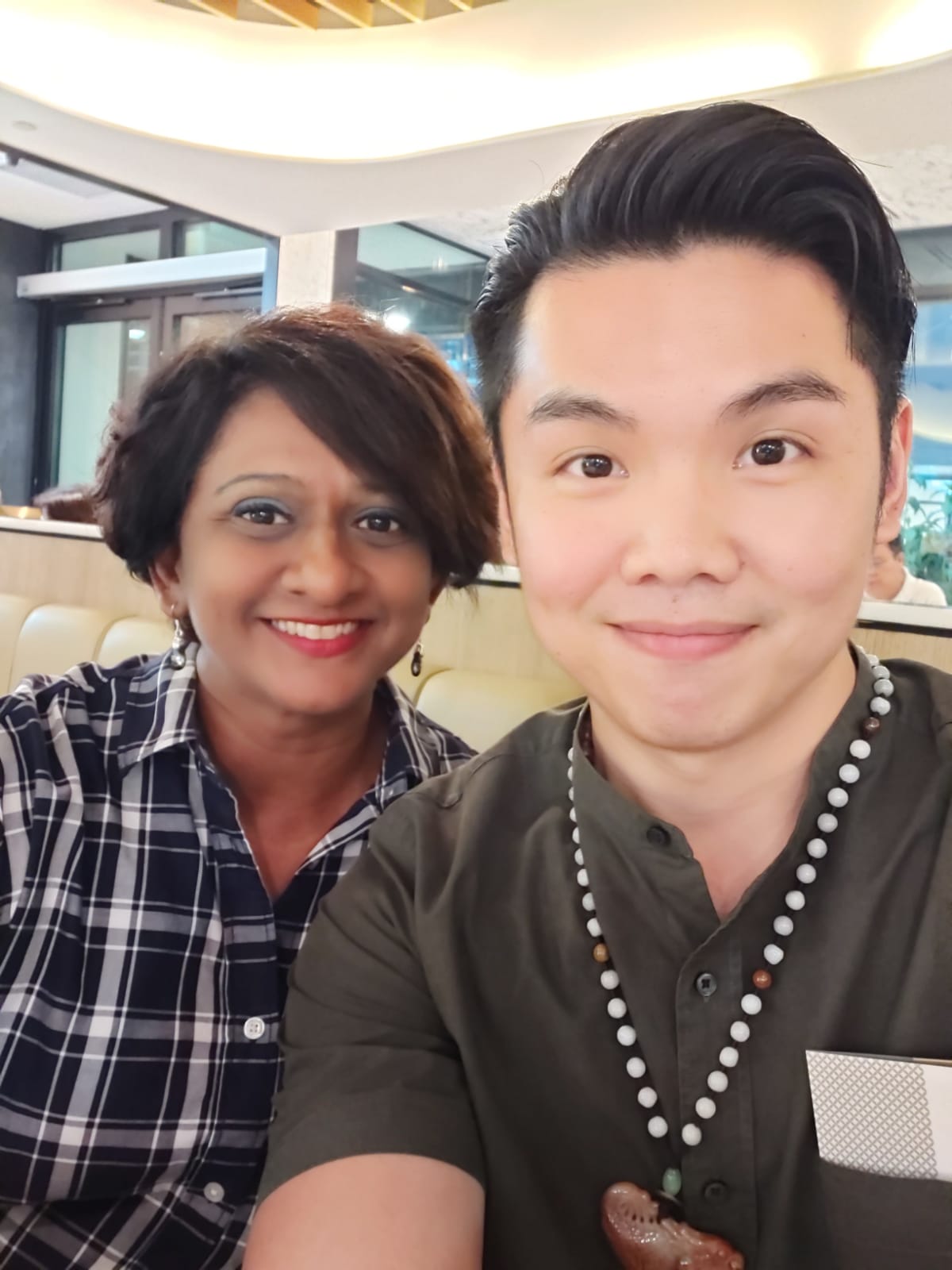 Ms Malar
His service is beyond my expectations. Always going the extra miles to serve his clients.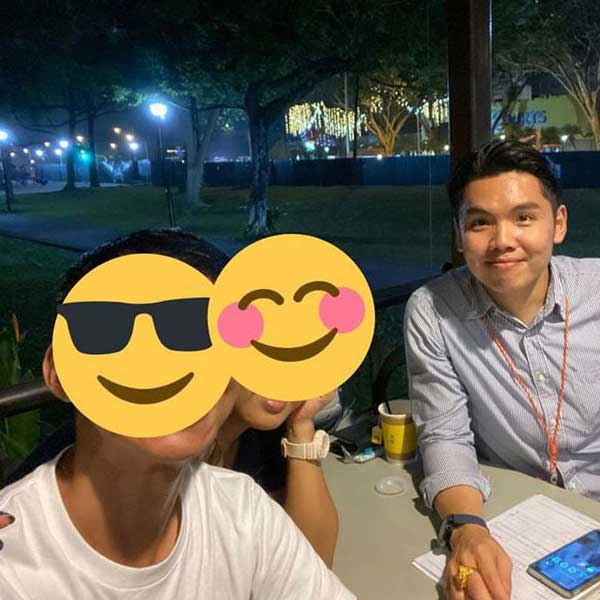 Ms Jo
My husband and I started our home-search by ourselves but was met with issues soon enough as we were unsure of the important things and areas to look out for and we were also not experienced in the negotiation process with the seller's representing agent. Soon after hearing our problems, I was introduced to Rick by a friend. The entire buying process quickly became swift and smooth; Rick understands our needs, puts our personal interest first, seals us a good deal and educated us along the way about the important things and areas to pay attention to. Thumbs up to Rick and we will recommend him to anyone for their home-search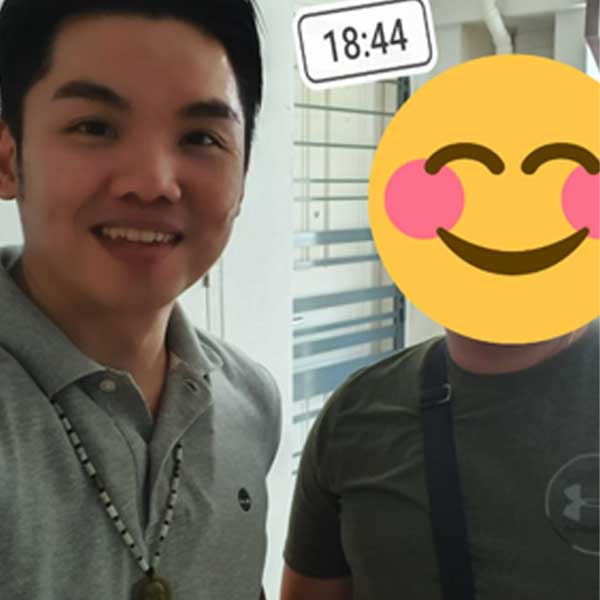 Mr Eddie
"In short, Rick did an amazing job. He sold our house at a higher than initially discussed price and got us a good deal for our purchase. Both my wife and I are impressed with his professional yet friendly approach. We will definitely work with him again and recommend him to anyone."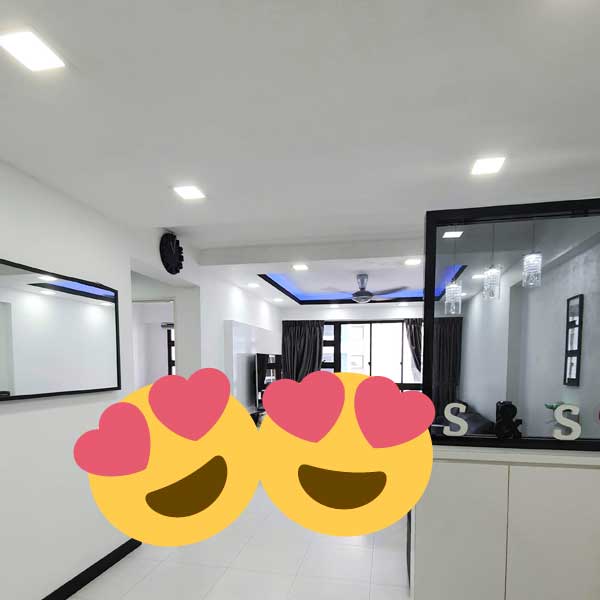 Mr Liew
Rick is a very down to earth person. No hard sell or pushy technique. He helped us in planning for upgrade and showing us how to invest in property with in depth property analysis report.