How much should you be paying for Property Agent Commission?
Most engage agents based on service and results.
While others engage agents based on their fees.
Choose your preferred Package - Contact us for more information
We have come out with a Fair Package System after many many years of consolidating feedback from clients and agents.
The Council for Estate Agencies (CEA) Singapore does not fix commission rates or even provide guidelines on this. It is to allow market forces to drive competitive pricing in the industry.
Today, let's look at some factors that you can consider to determine a fair property agent commission structure. 
Property Agent commission For Sale
Isn't there a range you ask?
Well, if you asked your friends and family, some common, old-school responses you might hear include:
HDB Flats
Seller usually pays 2%

 



Buyer pays 1%
Private Properties (Condominiums, Apartments)
Seller usually pays 2- 4%

 


Buyers don't need to pay commission. (If the buyer has a representing agent, seller's agent to split the commission with co-broke agent.)
Private Properties (Landed Properties)
Seller usually pays 2- 4%

 


Buyers don't need to pay commission. (If the buyer has a representing agent, seller's agent to split the commission with co-broke agent.)
A more accurate range is perhaps, as shared by Channel NewsAsia report in December 2018, showing that local property agent commissions can range from 2% to 5%, depending on several factors.
Curious? Let's unravel these different factors that determine how much you should pay your property agent.
Difficulty and Urgency of Selling Your Property
Some are less appealing (could be an older flat, shoddily maintained, inconvenient location, low floors etc.) than others, and are more difficult to sell as compared to others in a better situation (prime location, new estate, well maintained etc.)
In such situations, even with lowered property prices, it is still going to be harder to sell.
In another situation, imagine you really need to let go of your property immediately.
Wouldn't your property agent need to step up significantly on his/her effort to help make that happen?
In a saturated property market, with hyper-competition coming from all the DIY platforms posting thousands of properties, do you think your property is going to be in demand (especially if it needs to be let go quickly)?
Put yourself in the perspective of how hard or easy it will be to sell your property and you should be able to calibrate a more realistic property commission.
Expectation of Your property selling price
With all things being equal, a property with a lower asking price is likely to be an easier sell compared to a similar property with a higher asking price.
If your neighbours are selling their apartment for $1 million and you are asking for $1.1 million, your agent is going to have to put in extra effort to make that happen.
This may mean having to search harder for more buyers willing to pay that higher price, facilitating more viewings and definitely dedicating a longer time and effort for marketing.
Property Agent Value-added Services Offered
Selling a house in the saturated and highly competitive Singapore market these days take a lot more effort than it did 10 years ago. 
Nowadays, to even get your property in front of the right potential buyers, takes plenty of effort – and that is just the first step.
From providing home styling services to doing market analysis, to advising suitable price position, to coming up with detailed marketing strategies (which platform to use, targeting buyers using social media platforms and unique content), property agents now need to provide these additional services and expertise at additional cost to best service their clients.
Let's look at some of them;
Propertyguru, 99.co, SRX, Edgeprop, Social media, can also become a powerful marketing tool for your unit.
Luring in potential buyers who are digital natives with aesthetic photos (no cat-fishing) and features of your unit that would relate to them.
Professionally-angled photos and videos has become a trend of attracting buyers to consider coming down for viewings.
And it takes effort and cost to the property agent to add all this services to market your unit.
Get to know what kind of services they add on during viewing.
Old-school salesmanship no longer works as much in today's market. Buyers would want to look at market analysis reports comparing price trends and upcoming developments that will interest them in buying your unit.
What My Clients Say About Me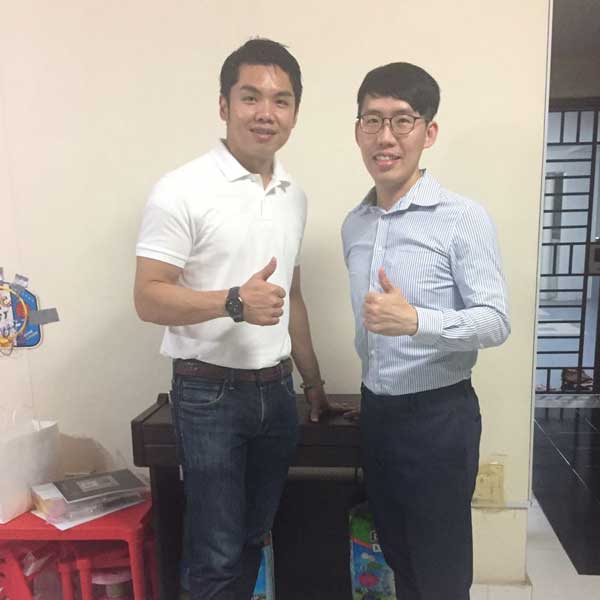 Mr Ang
Buyer of Parc Riviera
As a investor interested in taking advantage of the booming property market in Singapore, I needed a realtor with in-depth knowledge of the local market. Using his understanding of the various sectors of the market, Rick generated a investment progression report and we decided to buy a condominium in a choice area with huge potential for multiple returns in the future. Thanks Rick, I will definitely be doing business with you for a long time!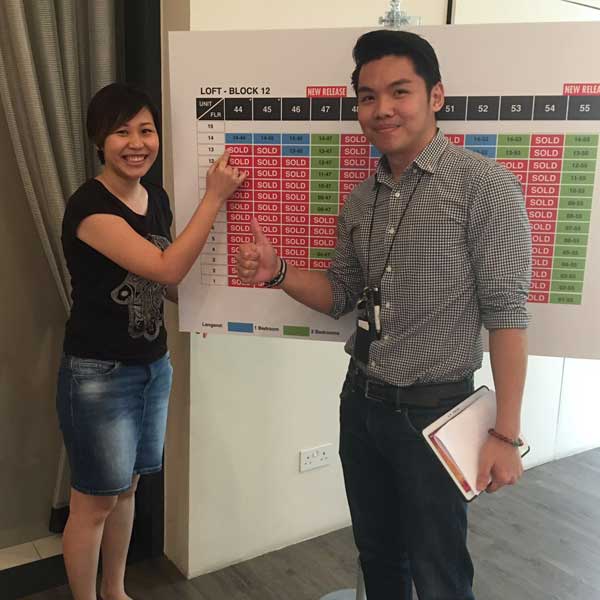 Ms Claire
Seller of Esparina Residences
I am writing in to compliment Rick Huang for his invaluable service, for the sale of my Esparina Residences. The process was complicated but he was able to empathize with my situation and also provide brilliant advices that ensue the smooth transaction. In all, I am appreciative with his professionalism and human touch in this journey. Thank you!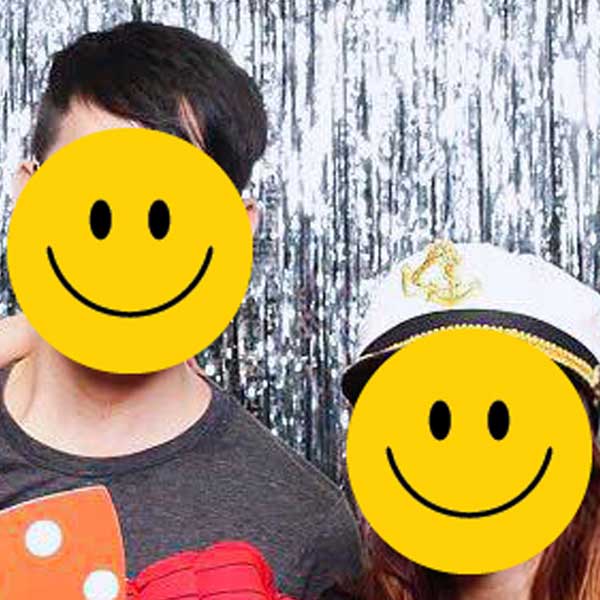 Ms Ho
Seller of Blk 272b Punggol
I was sceptical about engaging a friend to sell our house. However, Rick has put himself out on so many levels just to ensure everything went smoothly, promptly and correctly at every stage. I trust Rick and would surely recommend him to anybody seeking to buy or sell a home! I do not usually post reviews but this is worth investing my time. Thanks once again..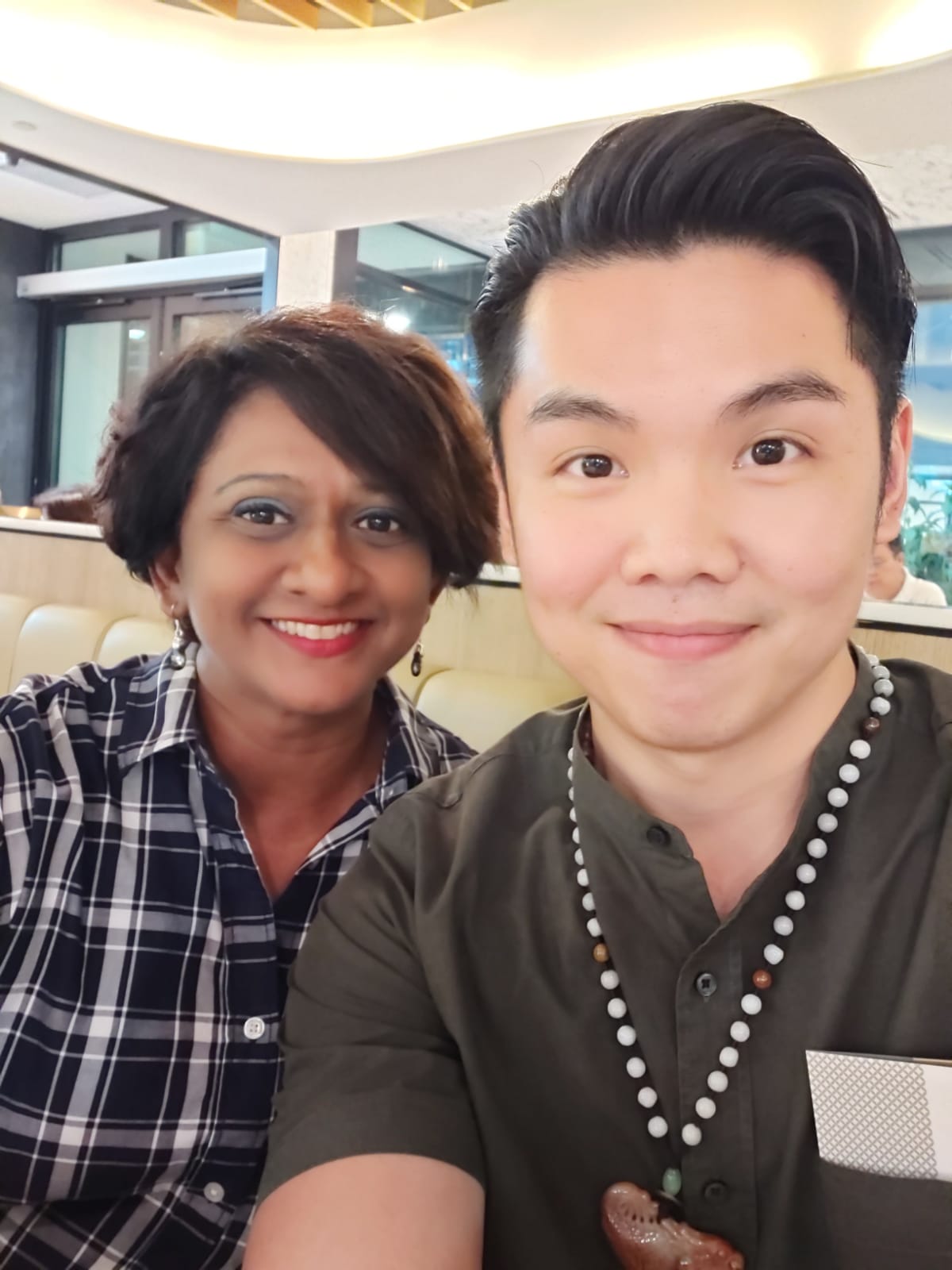 Ms Malar
Seller of Blk 332 Serangoon
His service is beyond my expectations. Always going the extra miles to serve his clients.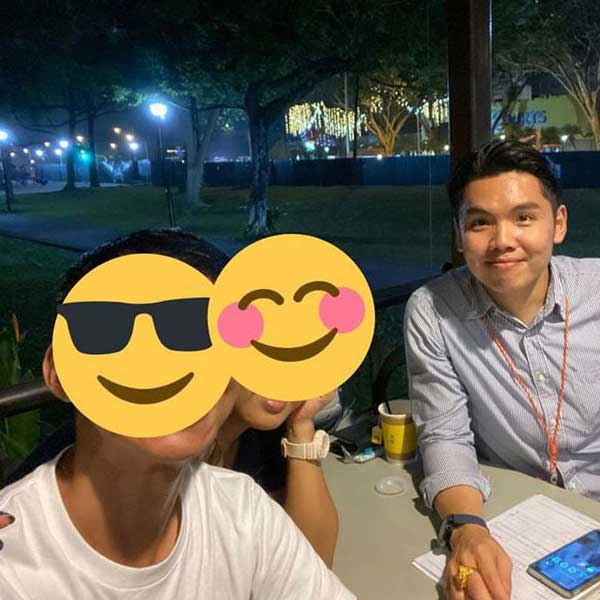 Ms Jo
Buyer of Blk 452a Sengkang
My husband and I started our home-search by ourselves but was met with issues soon enough as we were unsure of the important things and areas to look out for and we were also not experienced in the negotiation process with the seller's representing agent. Soon after hearing our problems, I was introduced to Rick by a friend. The entire buying process quickly became swift and smooth; Rick understands our needs, puts our personal interest first, seals us a good deal and educated us along the way about the important things and areas to pay attention to. Thumbs up to Rick and we will recommend him to anyone for their home-search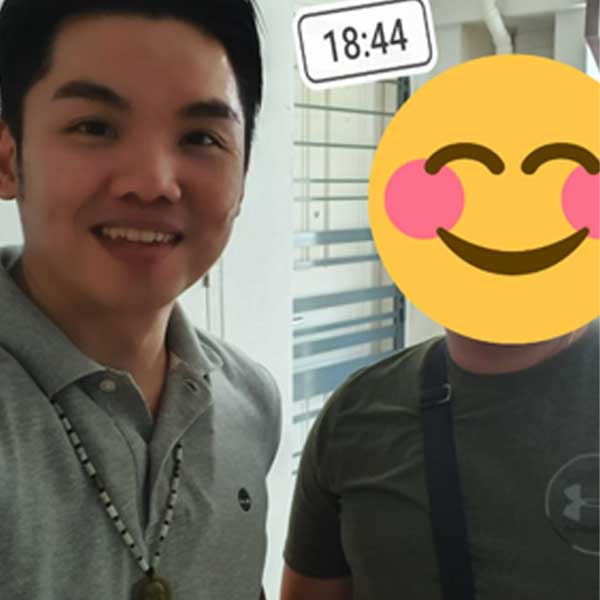 Mr Eddie
Seller of 127c Kim Tian
"In short, Rick did an amazing job. He sold our house at a higher than initially discussed price and got us a good deal for our purchase. Both my wife and I are impressed with his professional yet friendly approach. We will definitely work with him again and recommend him to anyone."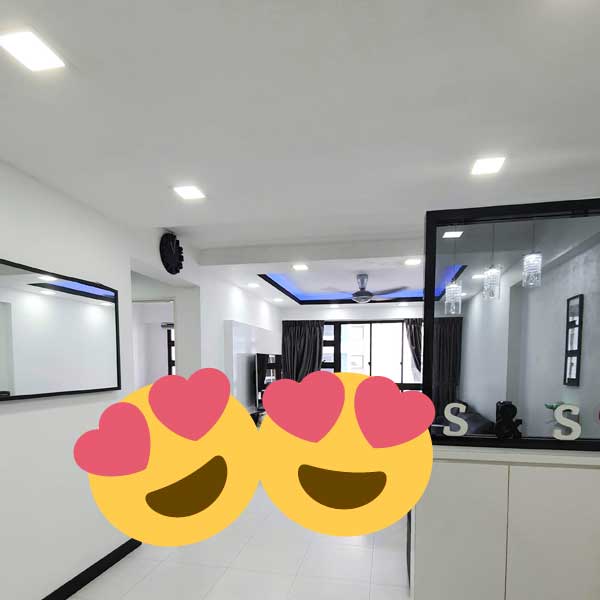 Mr Liew
Seller of 260c Punggol
Rick is a very down to earth person. No hard sell or pushy technique. He helped us in planning for upgrade and showing us how to invest in property with in depth property analysis report.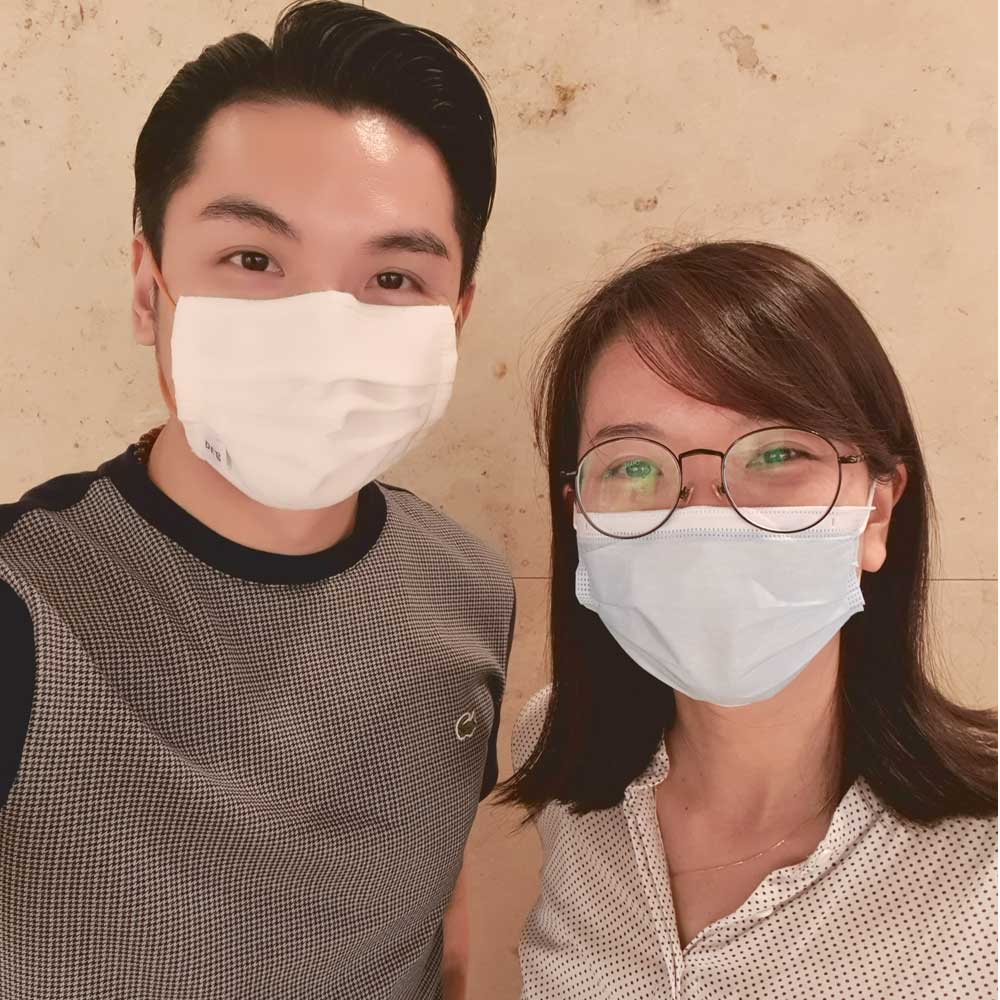 Miss Chong
Buyer of Regent Residences
His service is superb. With his property mkt analysis skill, I managed to purchase my first property in Singapore. He is always patient and helpful whenever I have any query about property purchase procedure, especially the computation part of the downpayment. In nutshell, I am really grateful and appreciate for his support.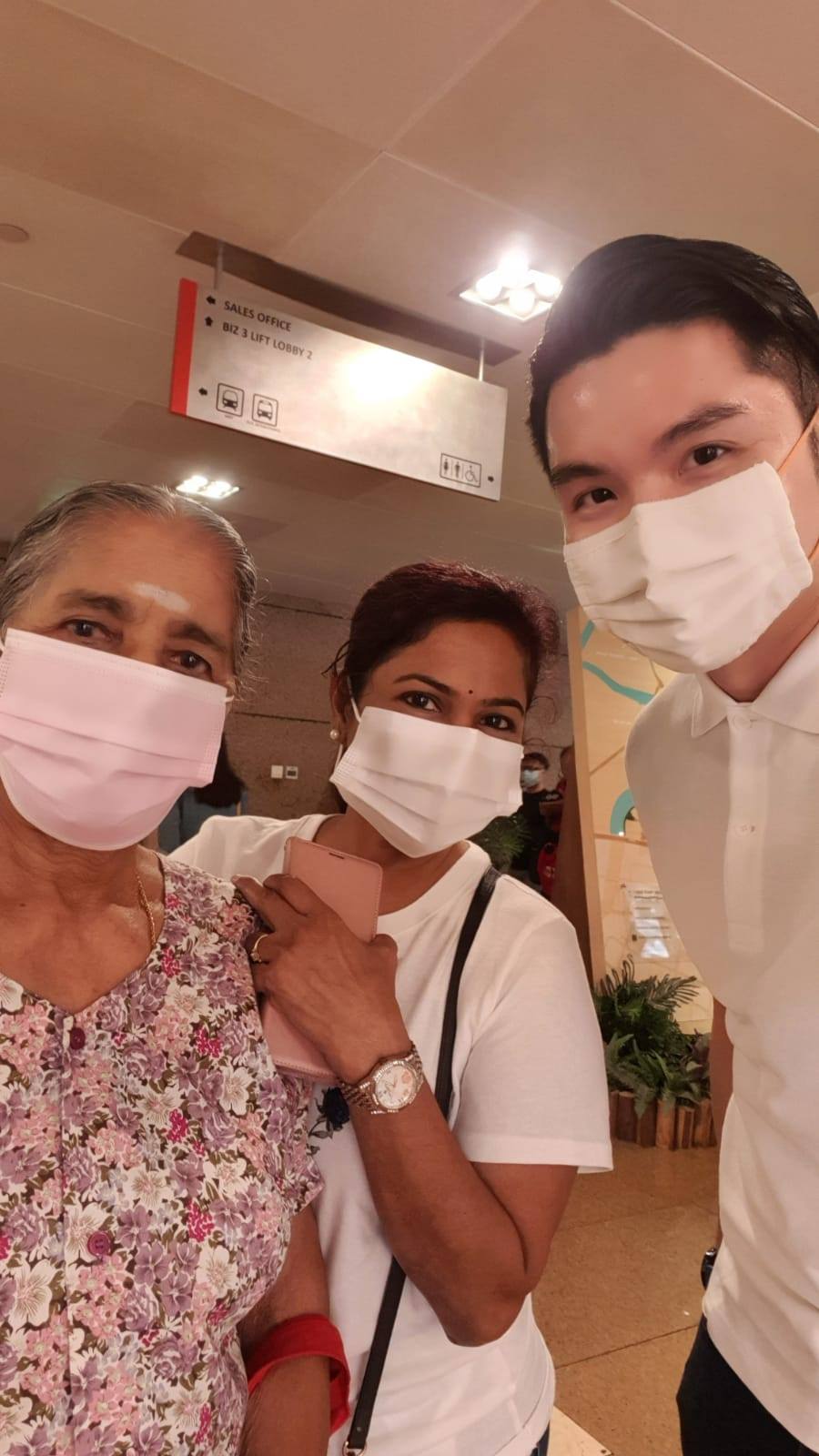 Selvi
Buyer of Blk 130 Bishan
Rick is an agent who has displayed his potential in his services. He provided us a very personalised guidance when we first approached him with an intention of purchasing a resale flat. With his knowledge and years of experience has made the entire purchasing process seamless. Thank you Rick for being a great friend and a fantastic agent!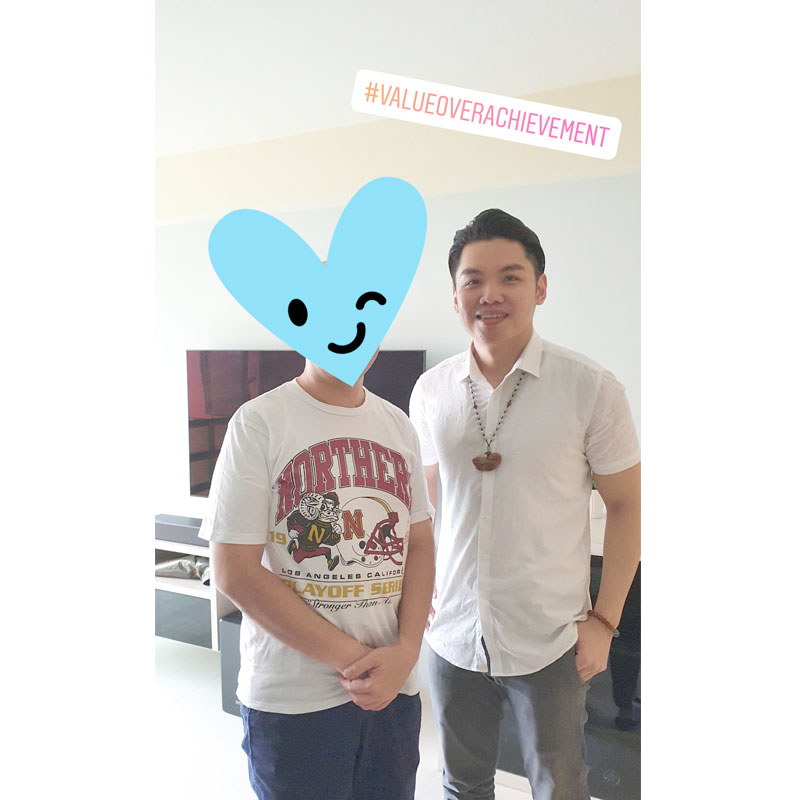 Mr Mark
Seller of Blk 686a Woodlands
Rick service has a very personal touch. He was extremely patient and professional and does not rush us into making any decisions he provided us with sound advice whenever we have questions and was always ready to provide help with regards to any matter. What impress us the most was the extra step he went by assisting us with the purchase of our new home, even though this was in no way his responsibility to do so. Thank you for the hassle free experience Rick. Highly recommended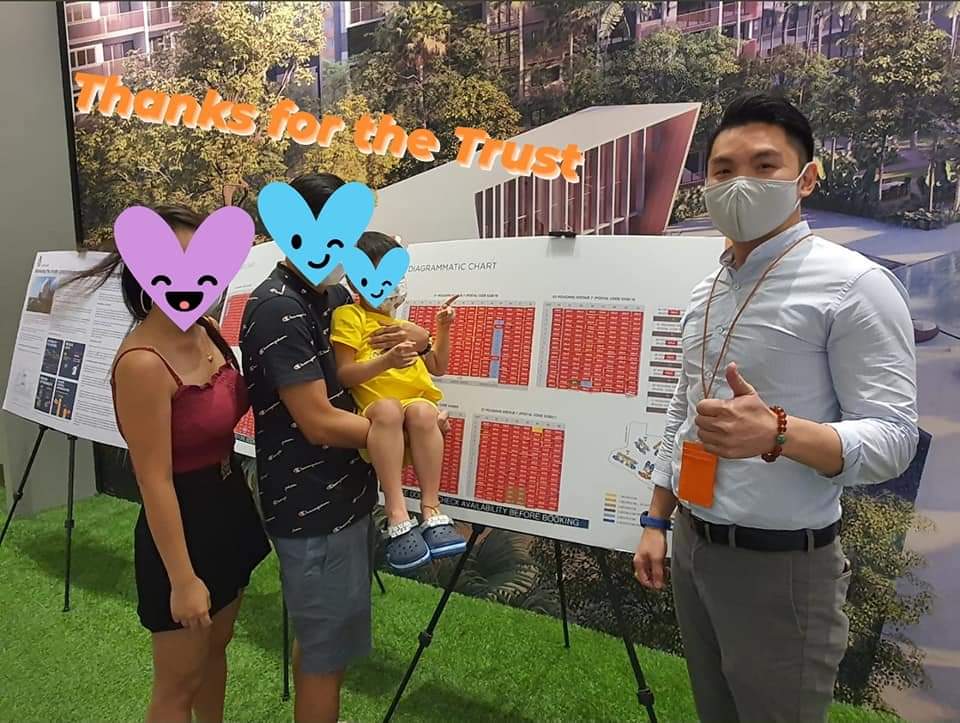 Mr Shawn
Buyer of Riverfront Residences
"It was a pleasure working with Rick throughout my selling and upgrading journey. His recommendations and knowledge of financial calculations and preparations are impressive - even factoring in risk management specific to us, for the next 5 to 8 years. He has shown his expertise in real estate and guided us step by step all the way, making transactions effortless for us. Well done Rick!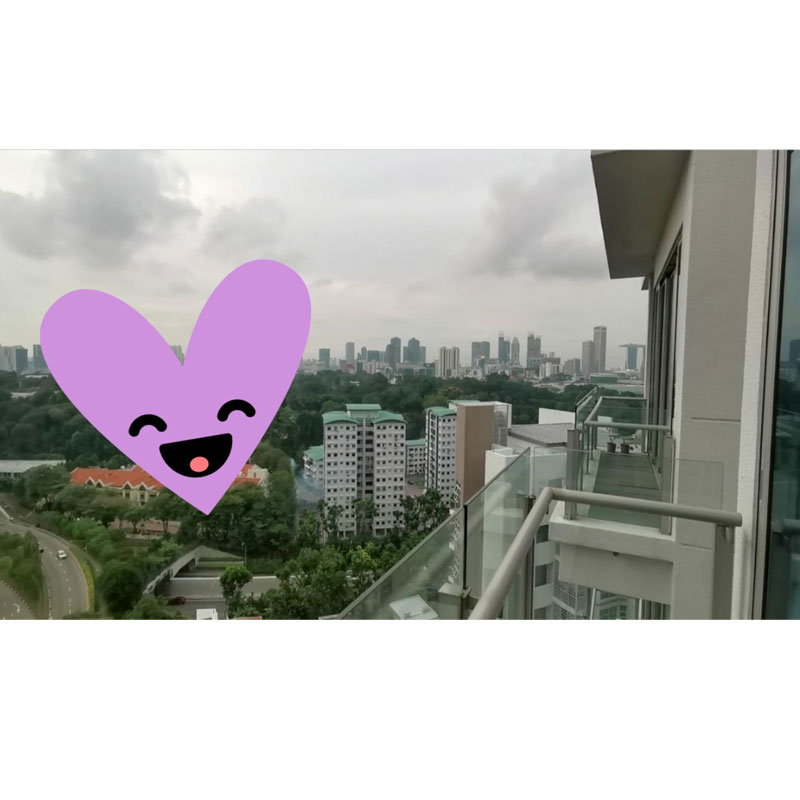 Ms Shufen
Buyer of Cairnhill Crest
Rick has been our go-to agent for our past few property transactions He actually patiently brought us to many various property viewings (I think it was more than 10!) before we finally settled on the Cairnhill unit. Rick also helped us iron out all the issues encountered along the way and we are very thankful for his service. Hence, we will continue to engage Rick for all our property related matters. We have encountered many agents throughout the years but Rick is the one that has the most profound display of professionalism, knowledge and dedication in his job. Please keep up the good work!"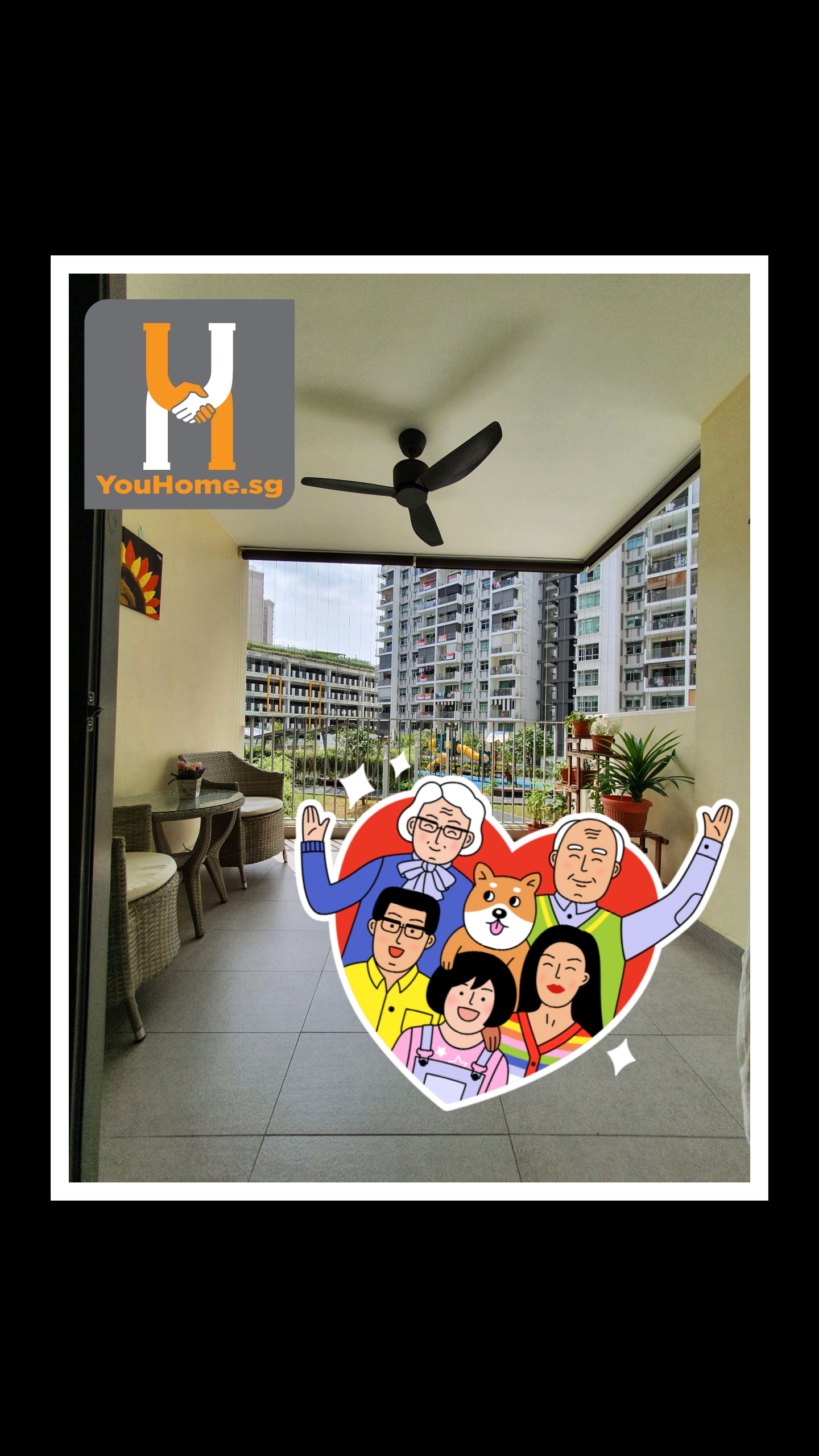 Ms Meena
Seller of Blk 475c Upper Serangoon
Rick's guidance really helps us to sell our unit at a good rate. He did a excellent job giving us professional assistance from step by step till the keys are handed over to the new owner.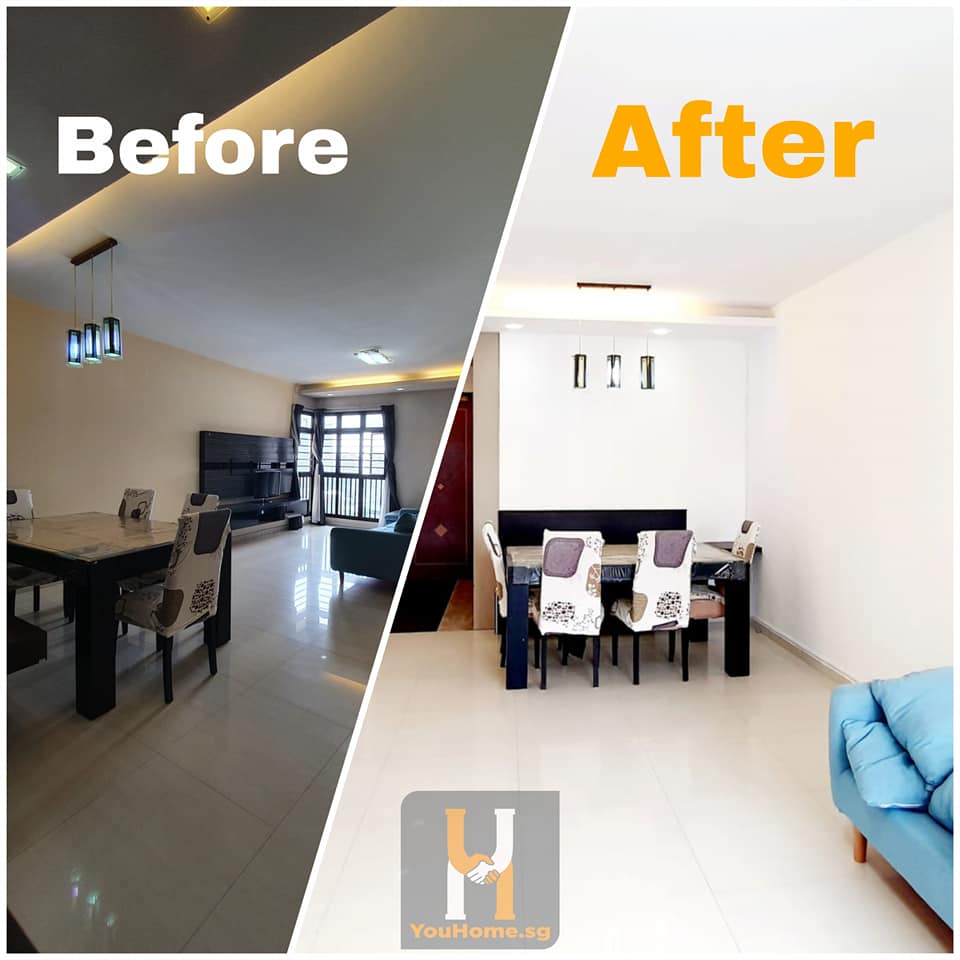 Mr Kingsley
Seller of Blk 91 Tanglin
We have worked with a few property agents. We find the interests of the agent are not well aligned with either the buyers or sellers as volume of transactions matter more. With Rick, you can be assured that your interests are well protected at all times. It is reassuring that he shares his opnion objectively to allow home buyers or home seekers to evaluate the decisions for themselves. Overall a smooth experience. Thanks Rick!
Ms Su
Seller of Blk 93 Paya Lebar Way
"Rick was introduced by a close friend of mine. This is my second time buying a flat (first time was 20 years ago) and I have forgotten all the procedure. With no experience dealing with selling and buying, this is my honest testimonial. Rick is a very responsible agent which I've met so far. Fast response to all my enquiries and he answered to all my doubts which I have. Reliable and he knows exactly what to do and will give you his utmost advise and service. I highly reckon Rick to those have the intention of getting property agent. Thanks so much Rick for the help and assistance you have rendered from start until the end of transaction. I would definitely recommend you to my relatives and friends. Cheers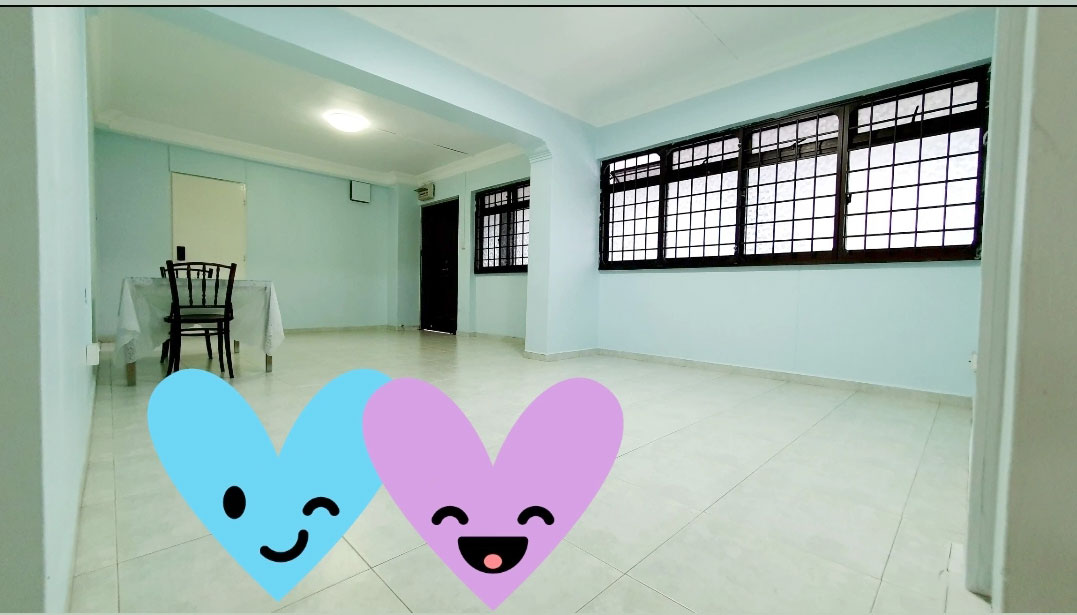 Shah
Seller of Blk 227a Compassvale
My wife and I are grateful that a friend of ours referred us to Rick to help sell our unit. Rick responded fast to all of our queries. In fact, we managed to sell off the unit faster than we expected thanks to Rick. He did not even need to resort to cheesy gimmicks and marketing. The journey was kept professional. Despite the toxic culture of the property industry, we can feel that he is sincere and committed in helping us. He is trustworthy and we felt that we were in safe hands with Rick as our agent.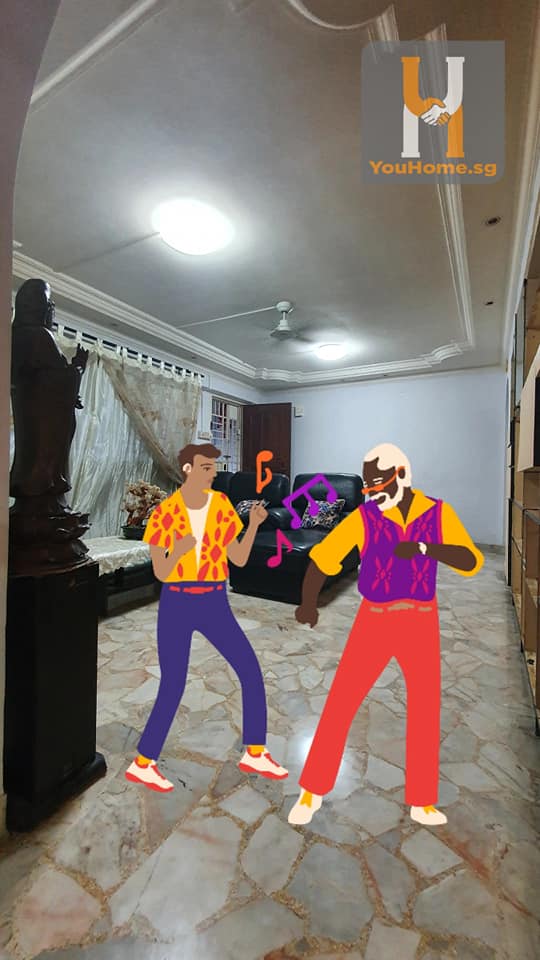 Ms Sharon
Seller of Blk 648 Ang Mo Kio
I had in the past dealt with agents who were pushy and did not do their homework. But with Rick, I am put at ease with someone who is not only very knowledgeable but understanding. He keeps my family posted on what we need to know, is very diplomatic, tactful and professional. If you need your place sold, you need a reliable person like Rick to help you. Thanks Rick once again. Warmest Regards, Sharon Lim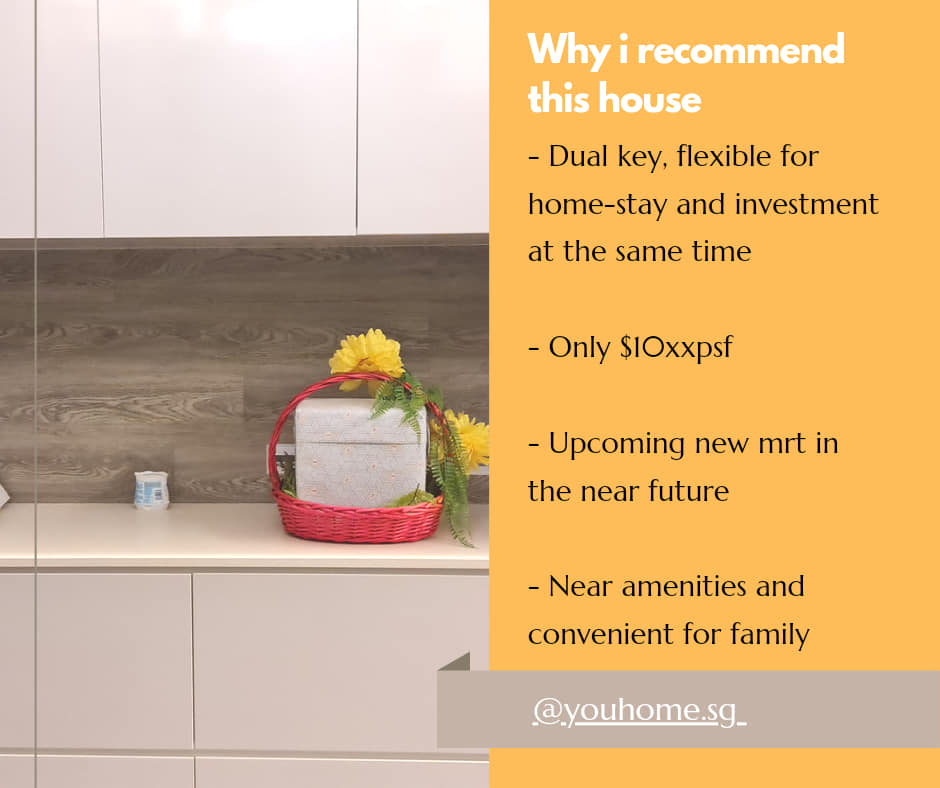 Mr Sri
Buyer of River Isles
Rick was introduced to me by a friend, who has seen Rick while he was helping another client. Rick has played an exceptional role while I was buying a private property. He is patient, humble, polite and a nice human being. I highly recommend him if you are looking for an agent in your property hunting. I worked with several agents but he will be my go to agent for any future deals. It was excellent experience..!
Furthermore, knowledge expertise is vital for more complex circumstances for example, HDB contra where you sell and buy properties concurrently.
Property agents are required to determine the exact timeline or you may end up with no place to stay.
Property investments such as Sell One Buy Two will also require in-depth knowledge of the market situation and a comprehensive understanding of financial calculations.
After knowing these behind-the-scenes efforts, doesn't it make sense to motivate and reward the extra-hardworking agent who's doing their best to get you that ideal price?
So how much property agent commission should I pay?
Use the above factors as a guideline to help you decide.
Speak to your agent and understand their perspective too.
What does it mean when agent co-broke?
It's a situation where two agents agrees to work on a deal, one representing Landlord/Seller and the other representing the Tenant/Buyer.
When to pay property agent commission
Be fair to your property agent.
Pay the agreed commission after he/she facilitates a successful property transaction.
Commission payment should be made the to your agent's property agency, and not to the agent, after a transaction is completed.
All in all, there is no best choice on how to sell your house and choose the agent.
However, these factors should be able to help you understand what are the pointers to consider when discussing the commission package with your agent.
We have come out with a Fair Package System after many many years of consolidating feedback from clients and agents.
Applying is simple!
Click Schedule button
Allow me 30min of your time
Go from having questions in your mind to understanding the options available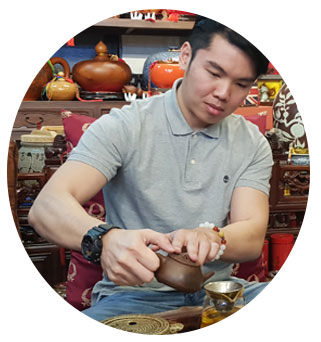 Rick Long, Associate Division Director of Huttons Asia Pte Ltd, has been in the Real Estate industry for more than a decade.
He is driven, committed and is enthusiastic about real estate investments.
Today, he leads Team Youhome.sg, and together, he aims to provide his clients with the best experience in their property journey.
Well-equipped with expertise in residential properties, Rick often impressed his clients with knowledge of market trends, advising on timelines, financial calculations and best options for his clients.
Amidst the hustle and bustle, Rick enjoys quiet time and indulges himself in the intricate art of tea-brewing and teapot appreciation.
He would also take this chance to energize himself and reflect on his personal development and areas of improvement.
He is also a proud fur daddy to 2 rescue kitties and loves spending his free time with his wife and furbabies.