5 Methods Property Agents can assist their clients to tide through this Crisis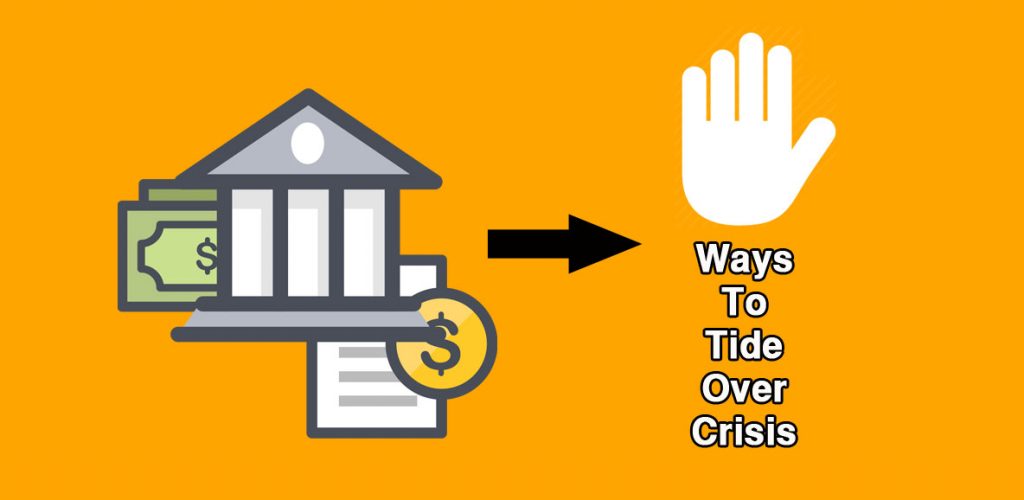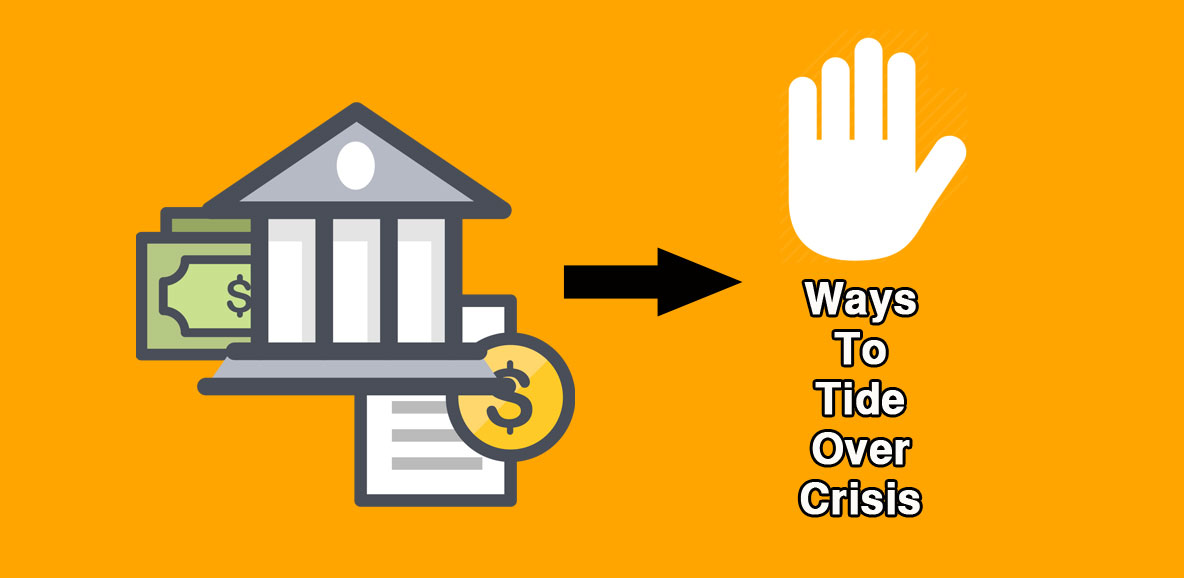 In late 2019, a new virus (Covid-19) was discovered and its outbreak has since impacted our community around the globe.
Unfortunately, lives were lost; cities came to a standstill; international businesses and finances were impaired and this affected the livelihoods of many, in more ways than one.
In Singapore, broadcasts are featuring close updates of Covid-19 on a daily basis while our front-line members and unsung heroes gears up to save precious lives every day and our Authorities dived in to roll out policies to mitigate the impact of the Covid-19 pandemic.
Nothing should be taken for granted as we are all in this together, regardless of race, age, nationality and status, and we must all step up and stay united together to win this battle.
On the ground, many of us are affected, be it social distancing, working from home, taking unpaid leaves, salary-cut or even job losses.
Now, I hope to share some methods and approaches we can tap on, to help anyone that is going through this difficult period and to better cope with the storm ahead.
I would also like to encourage all friends and fellow agent colleagues to share any of the following applicable schemes to help your friends, families or clients who are in need of some assistance.
*Taking one minute to thank all our heroes out there for your selfless contributions*
5 methods and approaches property owners can tap on to tide through this crisis
1) Mortgage deferment scheme
Monetary Authority of Singapore (MAS) has announced on 31st March 2020 that individual can apply to defer their home loan repayment and insurance premium payments.
As a property owner, you can defer mortgage payments totally or choose interest or principal free mortgage payments until 31st Dec 2020 thru opt-in method.
There are also schemes to help SMEs with SME loans and those with personal unsecured loans to defer or lower their interest rates (As shown below)
*Note: Condition to apply – Provided owners are not past 90 days due on loan payments as of 6 April 2020.
2) Mortgage equity withdrawal loans (Gear Up)
What is a Home Equity loan
It works basically like a second mortgage – using your home (at least the portion you already paid up) as collateral. In which you take out the total amount you intend to borrow in one lump sum and pay it back every month.
Private and commercial property owners can consider taking a low interest equity loan from your property to cash out and see through this challenging period.
Currently, equity loan rates are as good as the mortgage loan rate. It is ranging from 1.3% to 1.7% now.
*Note – HDB owners unfortunately, are not eligible for equity loan. Only Private property owners can apply, subject to TDSR.

 
Even though the equity loan will increase your monthly installments as you are increasing your outstanding loans, but the initial lump sum payout may put out some pressure during this period.
One instant way to save money, which I highly recommend, is to use this lump sum amount to pay off your other loans (of a higher interest rate).
Another thing to note is that only cash is allowed to pay off the equity loan, CPF funds are not allowed to pay for the installments.
TDSR waiver for property owners with less than 50% loan on their property value
MAS Announced on March 2017 (read here), that property owners with 50 per cent or less mortgage loans are exempted from TDSR.
This relaxing loan limit rules was due mainly to help retirees who were intending to monetise their homes for retirement through home equity loan but were restricted when MAS introduced TDSR in 2013.
With This method, property owners may draw out an equity loan amount UP TO 50% of their property value without fulfilling income or asset pledging requirements.
Mortgage loan refinancing and/or increase your loan tenure
Bank mortgage Interests rate have once again dropped to new lows in Singapore as we track the interest rates of the US.
Now is a good chance for you to refinance your mortgage loan to save on the interest.
Current bank mortgage loan rates are as low as 1.3-1.5% and I highly recommend you to refinance and save on the interest rates if you are eligible.
*Note – Check with your bank that you are not in any locked-in packages that prevent you from refinancing. 

 
If you are within the lock-in period, call and check with the bank for some leeway.
During challenging times like this, I believe the bank will be more than willing to practice flexibility to keep the market stable.
So, do try! It will not hurt just to do a quick check with the bank.
You may also choose to increase the tenure of your loan during refinancing. It is a little known fact that mortgage loans can be increased till one is 75 years old or up to a 35 years period.
With Mortgage loan refinancing and increasing loan tenure, you can effectively reduce your monthly mortgage installments.
Use the free up cash to see through this challenging time and you can always choose to reduce the loan tenure or make partial repayment in the future.
Sell and downgrade or Sell to rent
When all options have become unfeasible for you, you can consider the last option of selling and downsizing your property.
You can reduce the mortgage loan repayment and have immediate some cash flow on hand.
If buying a home instantaneously is not possible for any reason, there is no harm in renting a place for the time being.
You can always consider re-entering the market at any time, when the situation gets better.
In times like these, preserving your cash is of utmost importance. It allows you to remain solvent when the world seem to be falling apart.
*Note – Work out the financial calculation for selling and carry out this method if the financials make sense.
I hope the above methods and approaches are useful and would help benefit anyone in need to see through tough moments as no one can give a definite answer to when the COVID-19 pandemic will be put to stop.
Do share this with your friends, families or clients that you know who are going through very tough circumstances and are in need of some assistance and support.
All the best in navigating through these tough periods.
May we all emerge safe and healthy.
Alone we can do so little; together we can do so much.
– Helen Keller
#SGUNITED
Dear friends and fellow colleagues. Drop me a note if you are at a loss about what you can do or how you can assist your client, i will try my best to help and provide suitable strategies.
Please help to share. Someone around you may benefit from your sharing.
Check Your Home Price Indication
Rick Huang, Associate Deputy Group Director of OrangeTee & Tie, has been in the Real Estate industry for a decade.
He is driven, committed and is enthusiastic about real estate investments.
Today, he leads Team Youhome.sg, and together, aims to provide his clients with the best experience in their property journey.
The team focuses on understanding client's personal finances and needs, and is determined about delivering the best solutions and results for them.
Amidst the hustle and bustle, Rick enjoy quiet time and indulge himself in the intricate art of tea-brewing and tea pot appreciation.
He would also take this chance to energise himself and reflect on his personal development and areas of improvements.
We have successfully helped hundreds of homeowners just like you since 2010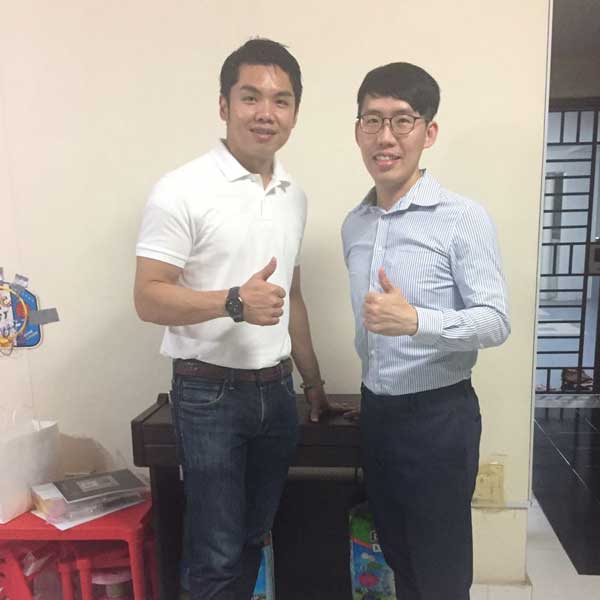 Mr Ang
As a investor interested in taking advantage of the booming property market in Singapore, I needed a realtor with in-depth knowledge of the local market. Using his understanding of the various sectors of the market, Rick generated a investment progression report and we decided to buy a condominium in a choice area with huge potential for multiple returns in the future. Thanks Rick, I will definitely be doing business with you for a long time!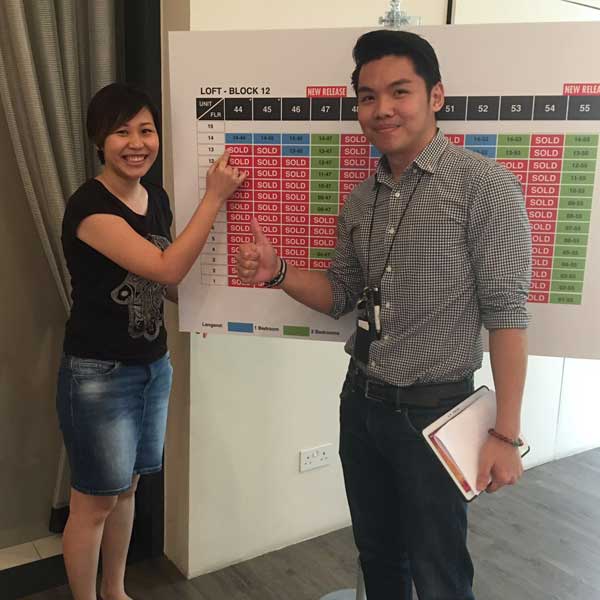 Ms Claire
I am writing in to compliment Rick Huang for his invaluable service, for the sale of my Esparina Residences. The process was complicated but he was able to empathize with my situation and also provide brilliant advices that ensue the smooth transaction. In all, I am appreciative with his professionalism and human touch in this journey. Thank you!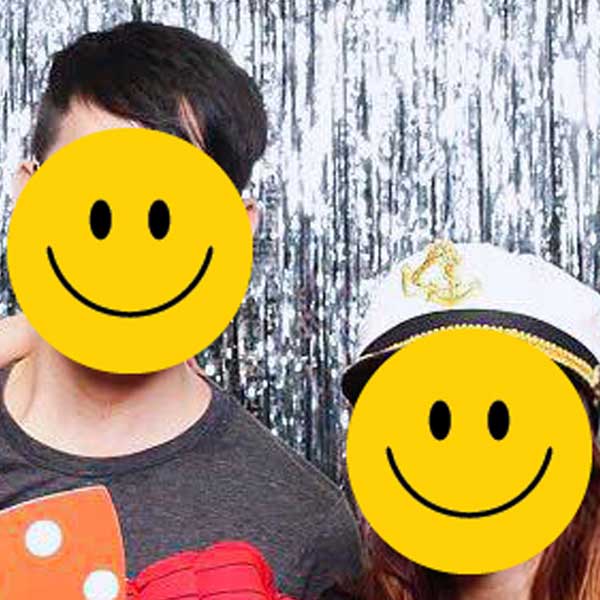 Ms Ho
I was sceptical about engaging a friend to sell our house. However, Rick has put himself out on so many levels just to ensure everything went smoothly, promptly and correctly at every stage. I trust Rick and would surely recommend him to anybody seeking to buy or sell a home! I do not usually post reviews but this is worth investing my time. Thanks once again..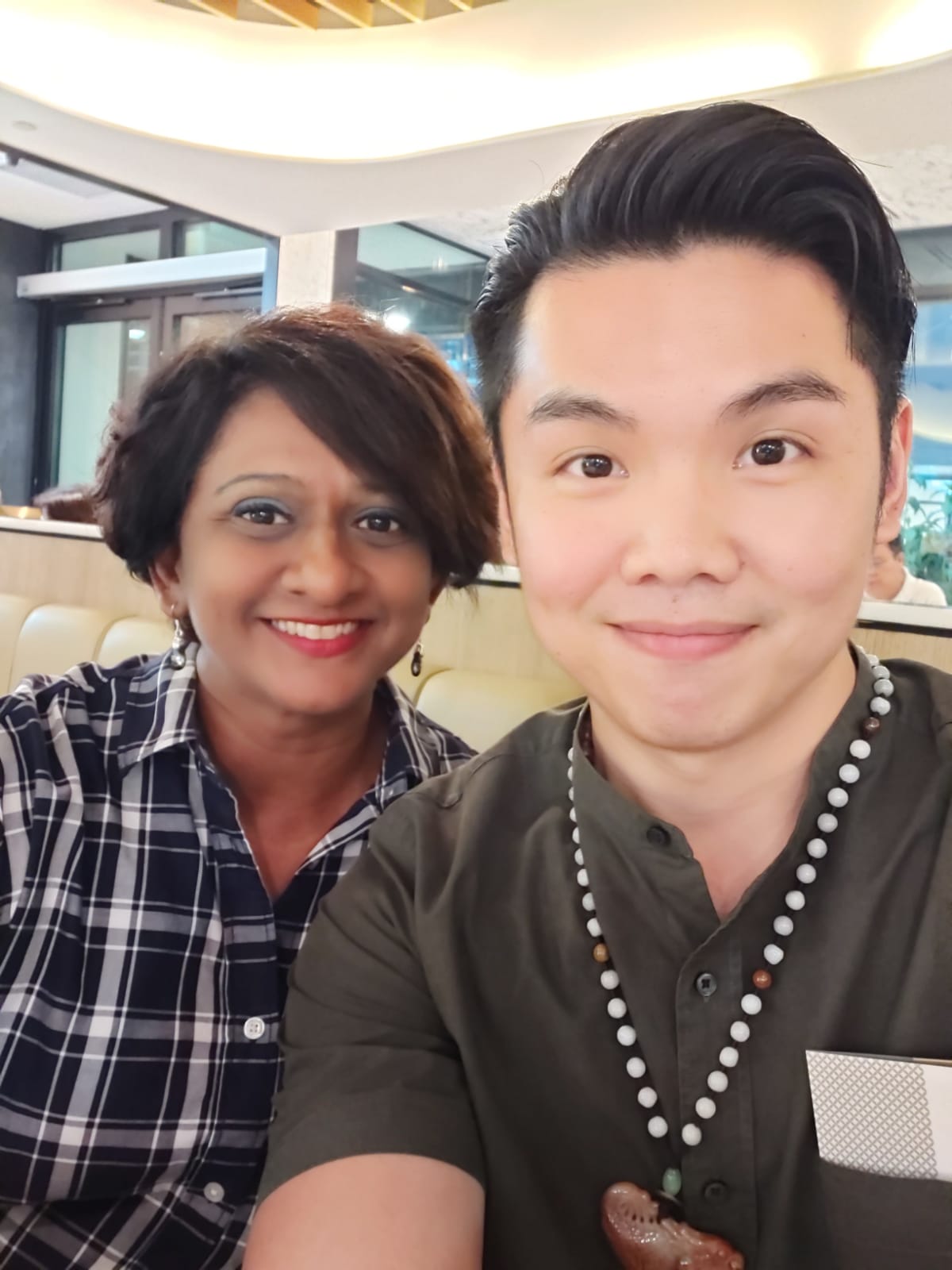 Ms Malar
His service is beyond my expectations. Always going the extra miles to serve his clients.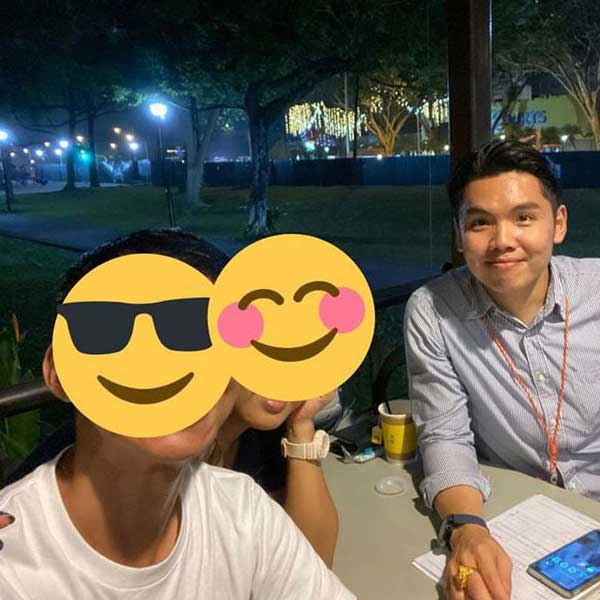 Ms Jo
My husband and I started our home-search by ourselves but was met with issues soon enough as we were unsure of the important things and areas to look out for and we were also not experienced in the negotiation process with the seller's representing agent. Soon after hearing our problems, I was introduced to Rick by a friend. The entire buying process quickly became swift and smooth; Rick understands our needs, puts our personal interest first, seals us a good deal and educated us along the way about the important things and areas to pay attention to. Thumbs up to Rick and we will recommend him to anyone for their home-search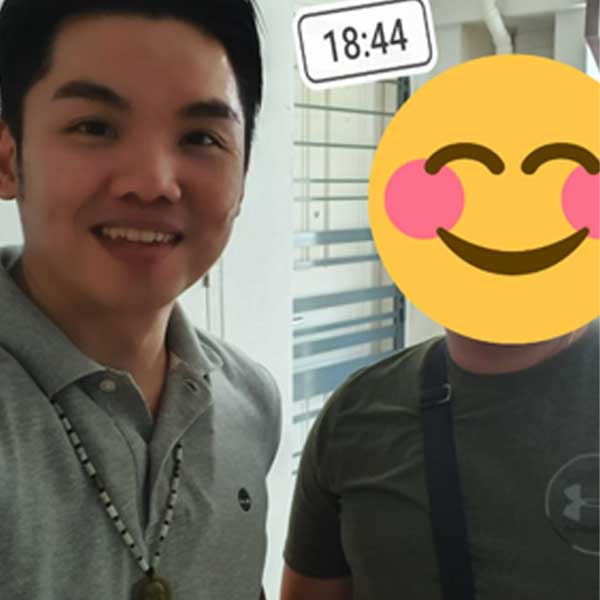 Mr Eddie
"In short, Rick did an amazing job. He sold our house at a higher than initially discussed price and got us a good deal for our purchase. Both my wife and I are impressed with his professional yet friendly approach. We will definitely work with him again and recommend him to anyone."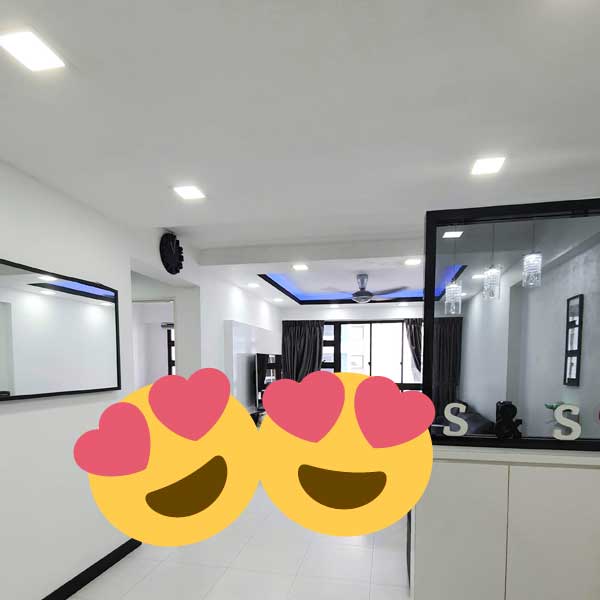 Mr Liew
Rick is a very down to earth person. No hard sell or pushy technique. He helped us in planning for upgrade and showing us how to invest in property with in depth property analysis report.