Walking Down Memory Lane As A Property Agent
Have you ever wondered how you managed to stick to your job for years?
These two months of circuit breaker in Singapore has put a halt to almost all of our normal daily-life activities.
Coupled with the nature of my career choice, my circle of friends and clients has been caringly getting in touch and asking if I was alright and how badly I am affected.
Well, for myself and perhaps everyone else, I guess we have been taking the time to adjust to our new way of life. And this triggered me to think about how my "job" kicked started.
It is not surprising that we find ourselves naturally reflecting on our life and work when we are out of our comfort zone.
In any case, we are truly the lucky ones to be able to take a back seat and reflect while heroes are saving lives on the front-lines.
I am truly grateful for their selflessness, dedication, and bravery.
So, for this week's article, I am hoping to answer the question that I frequently receive, "How did you survive in your job for the past 10 to 15 years?"
And to answer that, let's take a journey down memory lane and revisit my fond memories.
I can still recall this moment vividly. It was 2010 and I was still a signed on technician in the Singapore Air Force.
Choosing this option was an easy choice for me as I didn't come from a well-to-do family.
I needed to be financially independent and this route offers a swift transition in my favor.
Life was pretty much routine. My days were spent waiting for evening-time so that I would know the work schedule for the next day.
Yes! On most days, we will only find out our working time tomorrow, in the evening, today.
On a trip to Thailand the same year, I went to the Songkran festival (Thailand's most famous festival that celebrates the New Year according to the solar calendar) and the most unexpected thing happened.
Something inside me sparked and at the spur-of-the-moment, I had a sudden urge to weigh up and rethink about myself and what I want in my life – my goals and my dreams.
Perhaps it was the after-effect of too much partying but it was the first time that I ever questioned my life choices and dug deeper to think about the 'what if' and 'why not'.
I eventually came to a realization that I am not a fan of regiments and routines – an irony considering my occupation of choice at that time.
That burning desire remained even when I returned to Singapore – I simply could not shake it off.
Why a career in Real Estate?
Before I entered the workforce, I have tried several part-time jobs while schooling – being a delivery assistant, factory worker, food promoter, credit card promoter, flyer distributor, and event assistant — you name it, I would probably have a try in it.
In all of those jobs, I enjoyed credit card promoting the most – it left the deepest impression, even though I probably spend the least time in it.
Thinking back now, I know it is because of the freedom to express myself at work and satisfaction after every successful sign up for the day.
Riding on these insights then, I pondered over my next career step. I begin searching for jobs that would allow me to have similar freedom of expression and sales satisfaction.
In one way or another, the option of becoming a property agent came up and I decided to give it a try, especially since I have heard that it can become a lucrative profession.
My initial setbacks as a Property Agent
In the beginning, it was rough.
Real estate was not a bed of roses and I am ashamed to say that my first four months in my new career had resulted in zero sales.

 
My life was thrown into uncertainty as I had no savings and borrowed funds were running low.
In a bid to turn things around, I poured my time and energy into daily roadshows.
It is the cheapest investment I could afford, to source for prospective clients.
Even though I enjoyed the satisfaction of successful 'closings', I was not salesperson-quality by nature.
My shyness and quietness held me back at great expense while my communication skills and presentation flow needed a lot of work.
By then, questions started to flood my mind as I am worried about my future and wondered if I had made the right choice.
Instead of moping around and letting myself succumb to fear and anxiety, I bootstrapped and decided to make up for my shortcomings – by reading books about Negotiations and Understanding Human Behaviours.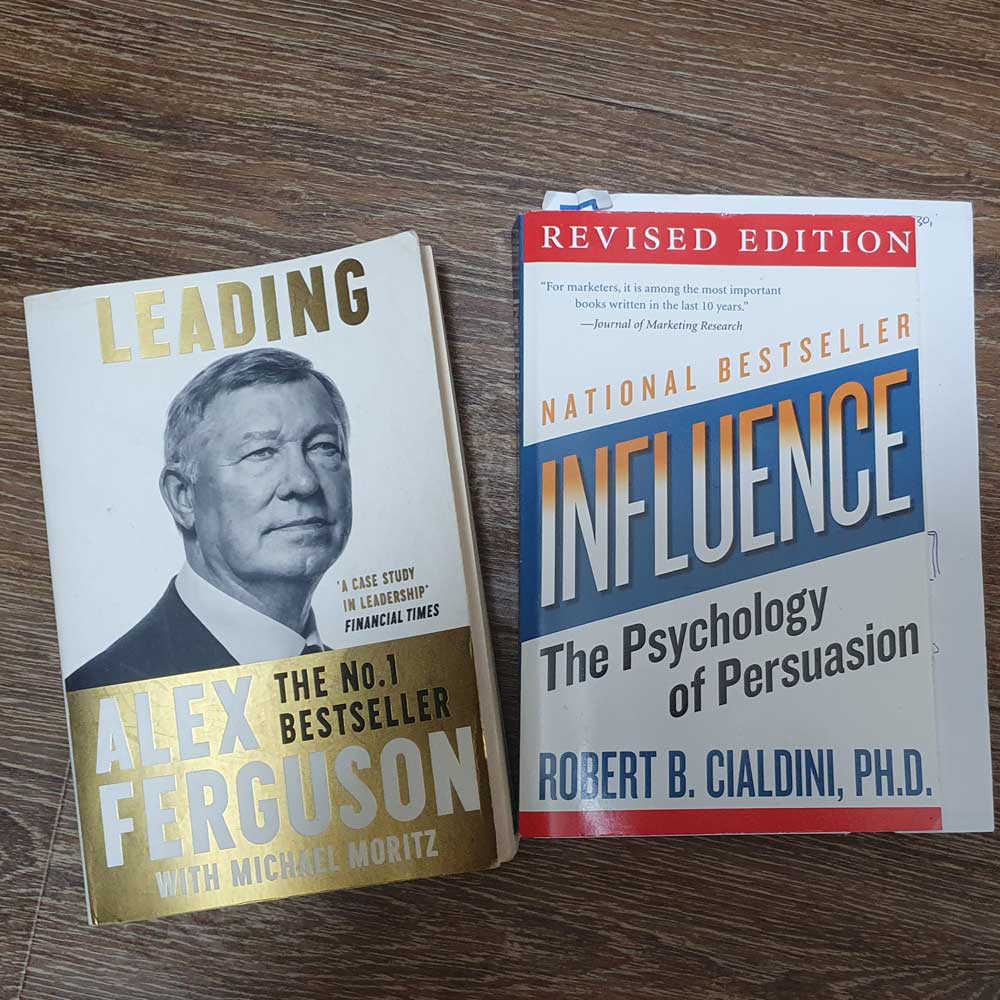 Every morning, I continued to discipline myself to consistently wake up at 6 am and get ready to meet my colleagues for our roadshows.
Day in and out, I tirelessly approached and interacted with person after person.
That is how I finally clinched my first deal after 4 months!
In the mundane but consistent routine, I secured a HDB Contra (a concurrent sell and buy) case that involved helping an elderly couple in their 80s, to move closer to their children's place.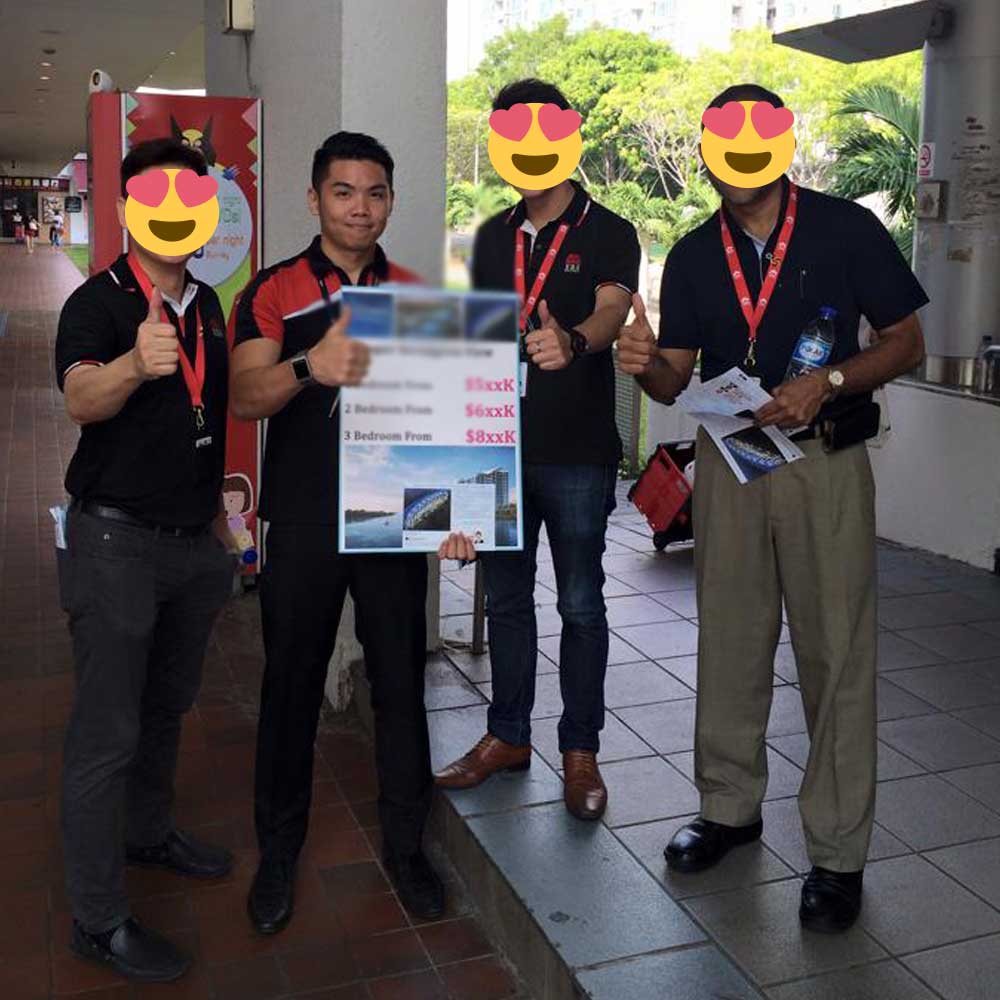 It was challenging but I got a much-needed morale boost through the case.
To this day, I look back fondly at the sight of the couple's happy and satisfied faces, knowing that a customer's satisfaction is one of the main reasons that I continue to work as a property consultant.
Did I ever doubt my real estate career? I would be lying if I said I didn't.
To be honest, five years into the job, I struggled with consistency. I lacked the motivation to push forward and I was not working as hard as the years before.

 
It could have been due to fatigue or a lack of clear direction to move towards.
I was all ready to jump ship — I even took up an Interior Design course. I thought that a change of industry would be the answer, just like it was back in 2010.
Somehow, I never went ahead to pursue another career path, and thankfully I did not. Otherwise, I would not have been able to accomplish all that I have today.
Understanding my motivation
I believe that self-motivation and self-belief must not be undermined.
Keeping myself constantly motivated to become a better version of myself every single day, is utmost important to me.

 
It is the force that keeps me going while remaining laser-focus on why I do what I do, when and how I should go about it.
The property market may have up and down cycles but as a property consultant, it is not enough to just understand the fundamentals and manoeuvre around it.
It takes an all-rounder in marketing, creative writing, designing, managing human relationships and possessing market knowledge, to be an exceptional consultant.
I have observed that the constant evolution of the market, combined with technology, creates a constant challenge, and this turns out to be my motivation in disguise, spurring me on to DO better and BE better.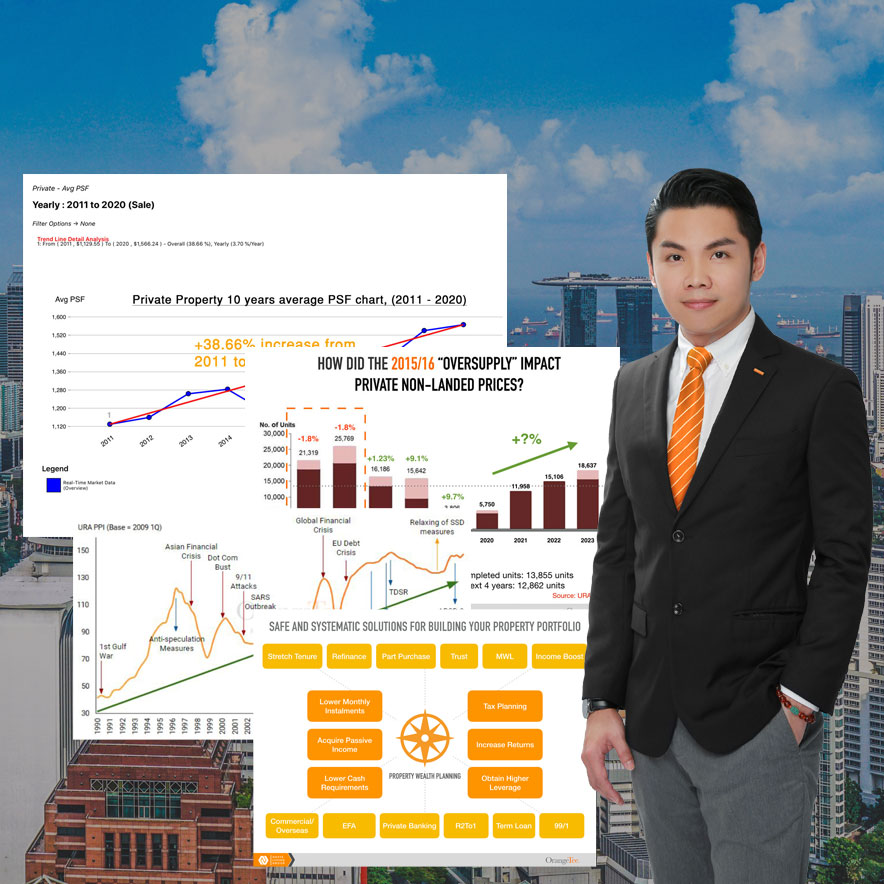 In this journey of mine, it runs parallel with my commitment to striving towards going the extra mile that goes beyond my customer's satisfaction.
There is no better fulfillment than helping my customers achieve their own goals and dreams – their happiness.
This is now my new-found vision and crystal clear purpose as a property consultant.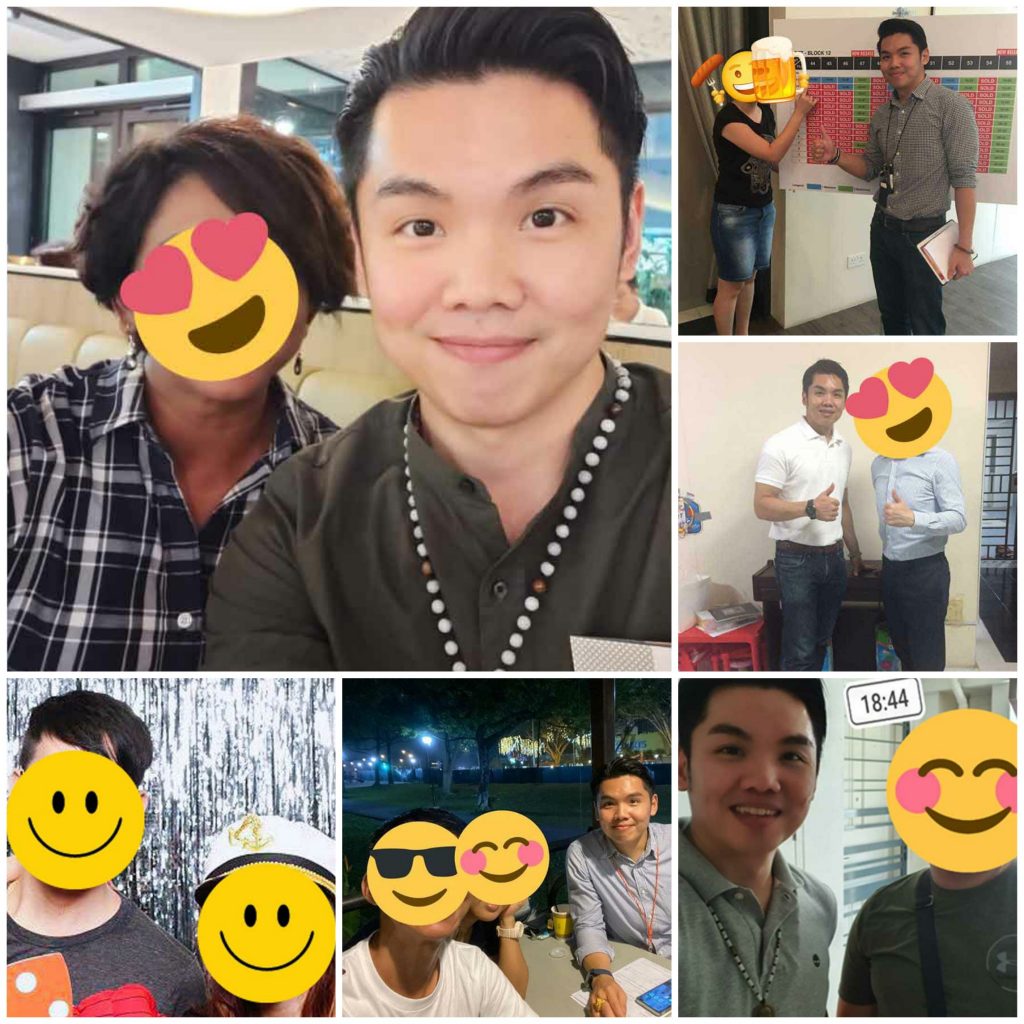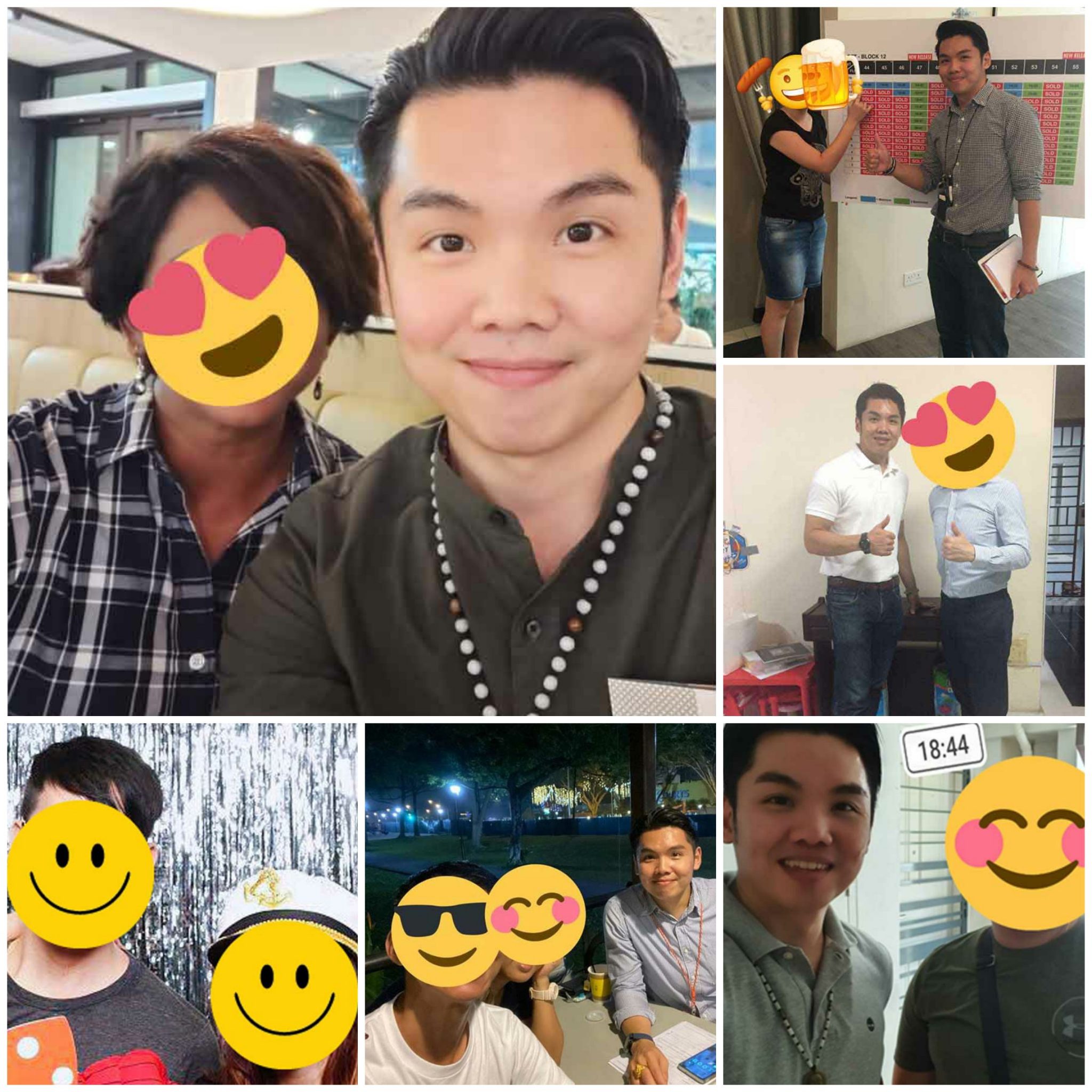 I guess it's common when we look back upon our life, we feel happy and blessed – being able to meet some good friends or special ones.
For me, I feel thankful to have met my wife and close friends along the way.
And especially so, when I am reminiscing these thoughts during this Covid-19 period – We should treasure our love ones at all time as life is unpredictable.
I truly wonder if there will ever be a perfect career option. You can find one that is right for you but even then, its pros and cons will be revealed over time.
If you abandon ship at the first sign of difficulty or fatigue, it will be difficult for you to get anywhere far in life.
There has to be a degree of discernment in play to differentiate between needing a complete change or just a little tweak.
There are times where the situation calls for a 180° shift and there are also times where you just need to plough through and refocus.
I may not be able to advise you directly as one's situation differ but as you read my journey above, I hope there are insights you have gleaned upon that will help you in yours.
Personal code – beliefs and values are important to me.

 
If you are looking to join someone who is down-to-earth and sincere about bringing out the best in people, I welcome you to join me.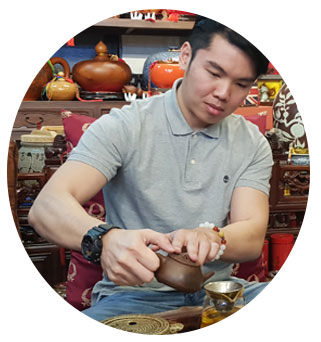 Rick Long, Associate Division Director of Huttons Asia Pte Ltd, has been in the Real Estate industry for more than a decade.
He is driven, committed and is enthusiastic about real estate investments.
Today, he leads Team Youhome.sg, and together, he aims to provide his clients with the best experience in their property journey.
The team focuses on understanding the client's finances and needs and is determined about delivering the best solutions and results for them.
Amidst the hustle and bustle, Rick enjoys quiet time and indulges himself in the intricate art of tea-brewing and teapot appreciation.
He would also take this chance to energize himself and reflect on his personal development and areas of improvement.
He is also a proud fur daddy to 2 rescue kitties and loves spending his free time with his wife and furbabies.
I have successfully helped hundreds of homeowners just like you since 2010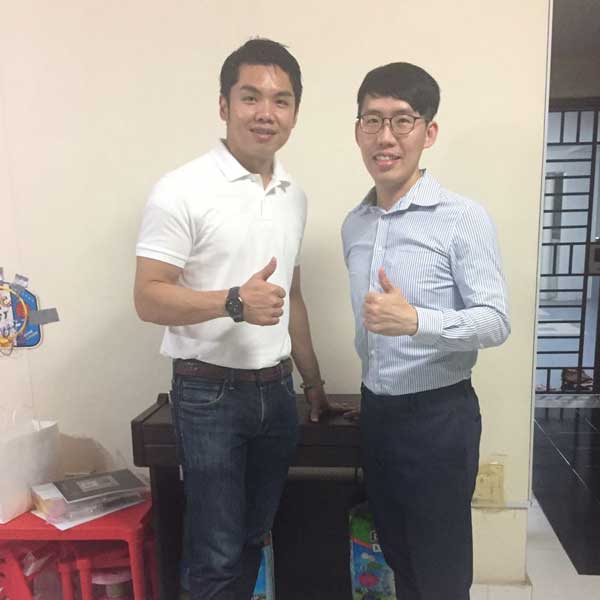 Mr Ang
As a investor interested in taking advantage of the booming property market in Singapore, I needed a realtor with in-depth knowledge of the local market. Using his understanding of the various sectors of the market, Rick generated a investment progression report and we decided to buy a condominium in a choice area with huge potential for multiple returns in the future. Thanks Rick, I will definitely be doing business with you for a long time!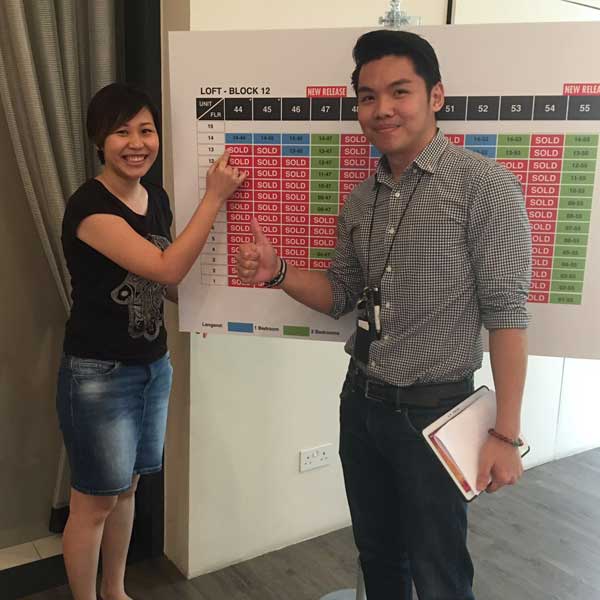 Ms Claire
I am writing in to compliment Rick Huang for his invaluable service, for the sale of my Esparina Residences. The process was complicated but he was able to empathize with my situation and also provide brilliant advices that ensue the smooth transaction. In all, I am appreciative with his professionalism and human touch in this journey. Thank you!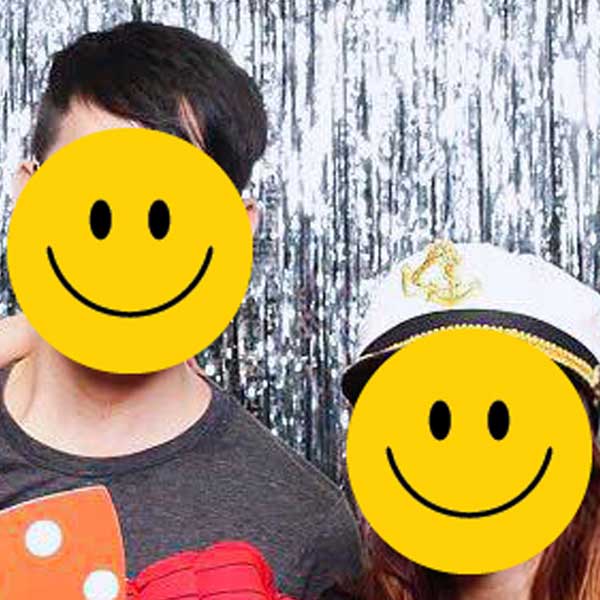 Ms Ho
I was sceptical about engaging a friend to sell our house. However, Rick has put himself out on so many levels just to ensure everything went smoothly, promptly and correctly at every stage. I trust Rick and would surely recommend him to anybody seeking to buy or sell a home! I do not usually post reviews but this is worth investing my time. Thanks once again..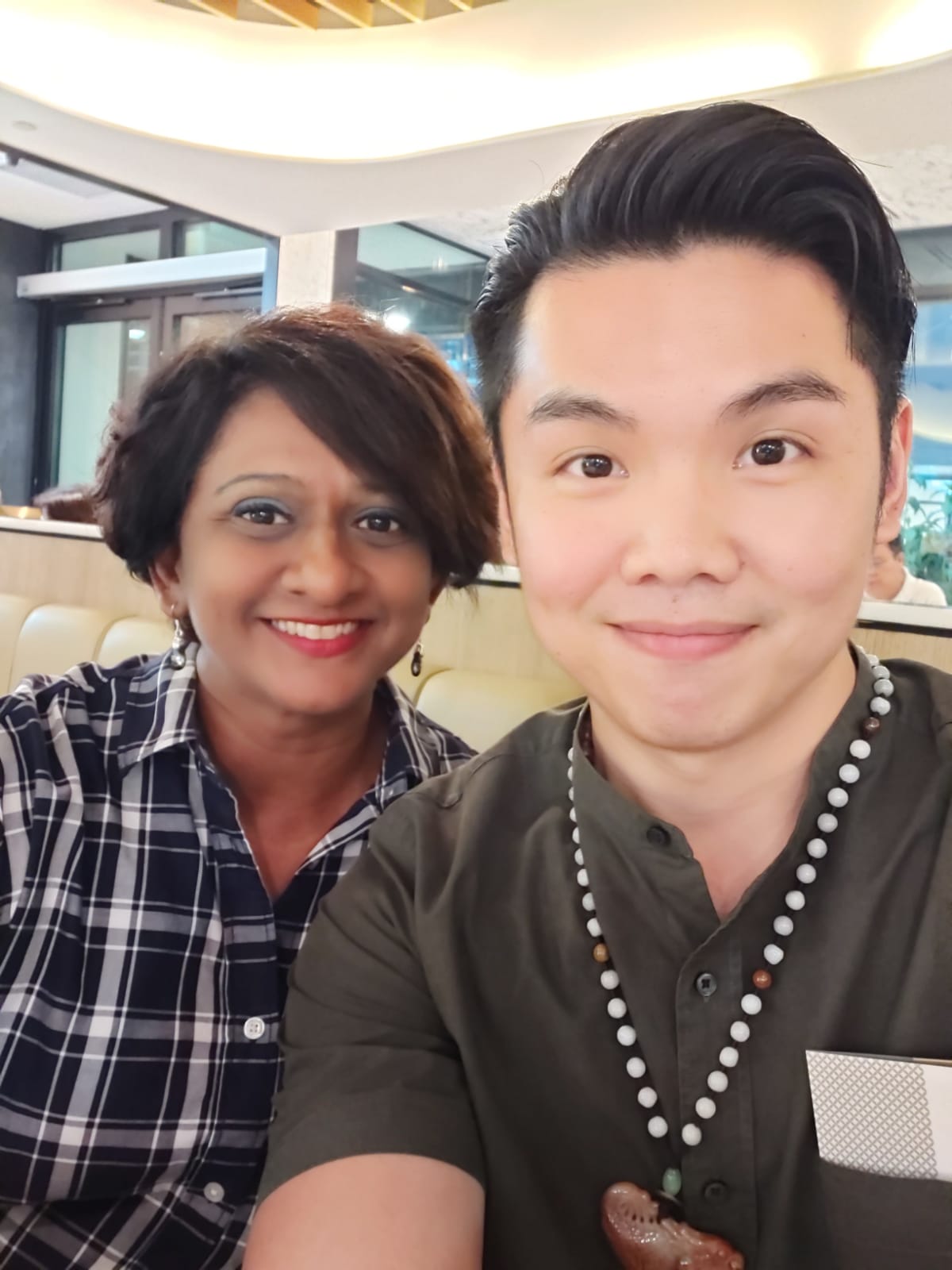 Ms Malar
His service is beyond my expectations. Always going the extra miles to serve his clients.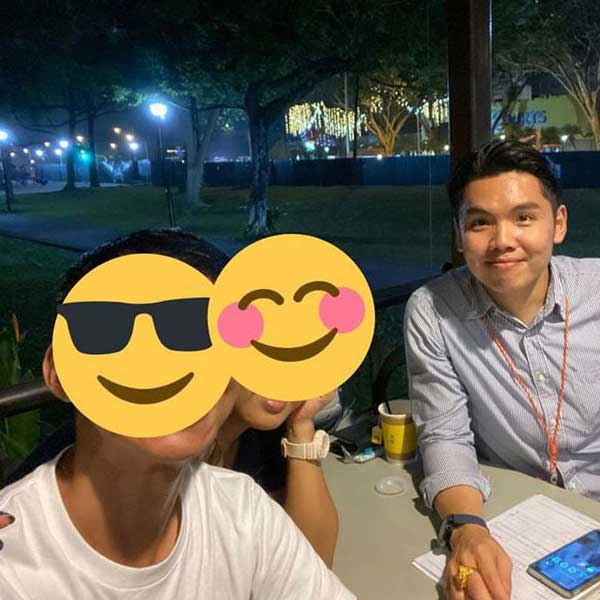 Ms Jo
My husband and I started our home-search by ourselves but was met with issues soon enough as we were unsure of the important things and areas to look out for and we were also not experienced in the negotiation process with the seller's representing agent. Soon after hearing our problems, I was introduced to Rick by a friend. The entire buying process quickly became swift and smooth; Rick understands our needs, puts our personal interest first, seals us a good deal and educated us along the way about the important things and areas to pay attention to. Thumbs up to Rick and we will recommend him to anyone for their home-search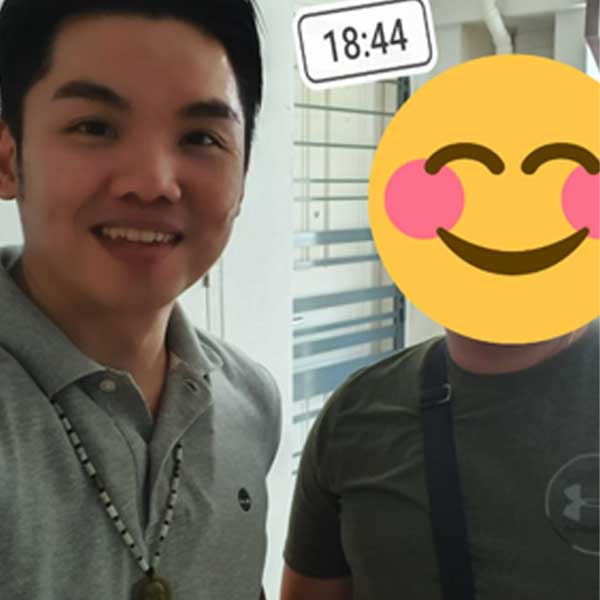 Mr Eddie
"In short, Rick did an amazing job. He sold our house at a higher than initially discussed price and got us a good deal for our purchase. Both my wife and I are impressed with his professional yet friendly approach. We will definitely work with him again and recommend him to anyone."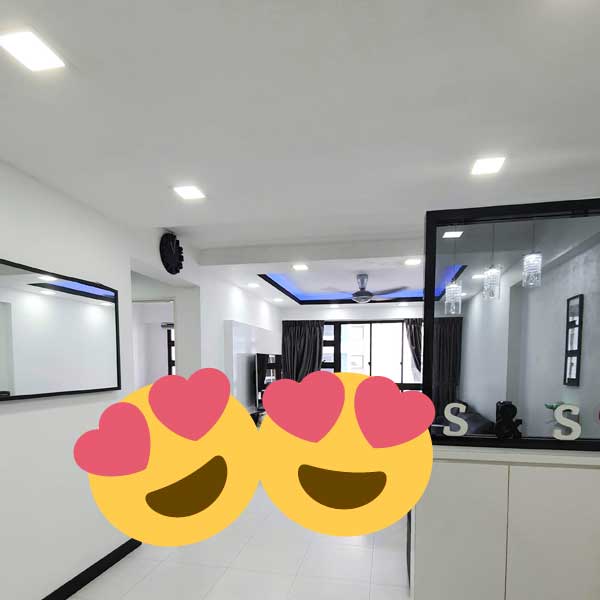 Mr Liew
Rick is a very down to earth person. No hard sell or pushy technique. He helped us in planning for upgrade and showing us how to invest in property with in depth property analysis report.