A Beginner's Guide for Home Owners before you start your Renovation Journey
Hooray! On crossing a major milestone in life – buying your first property to call Home!
Being new home owners, I am sure you are thrilled looking through the various renovation styles, furniture types and decors of different textures, colours, shapes and materials, before carefully selecting the most ideal that reflects and suits your personalities.
However, being first time owners, most of us are fairly inexperienced and sometimes can find ourselves in not-so-ideal situations during our renovation process.
So, today YouHome.sg is honoured to invite Ms. Helen Khoo, from Vivere Design Studio Pte Ltd, to give us an introduction to some of the popular themes that home owners are into these days.
YouHome.sg would also like to take this opportunity to share some useful tips for first time owners in hope to avoid getting yourself into tricky situation on your first home renovation project.
Popular Renovation Themes In Singapore
Let's get started on our interview with Ms. Helen Khoo:
Q: What would be your first question to ask your clients?
Helen: First and foremost, I would like to know if the property is for rent, own stay or for any other purposes.
Reason being that if the property is for rent, we would likely recommend to focus solely on the basic provisions without having to spend a bomb.
For example, to create a simple yet functional home with ample storage and the overall aesthetic will be of natural finish, which is generally well-accepted and is also pleasing to the eye.
Whereas if the property is for own stay, then many other factors comes into consideration to achieve the desired outcome based on each and individual's requirements and liking.
Q: What are some of the trendy interior design themes these days?
Helen: Some of the trendy and popular themes these days are:
1) Modern / Contemporary
2) Scandinavian
3) Minimalistic & Declutter
4) Zen
5) Industrial
6) Traditional
7) Rustic
8) Victorian
9) Farmhouse
10) Shabby chic / English / Laura Ashley
11) Hollywood Glam
Choosing your desired interior design theme, is probably one of the most important first step that you take.
It sets the foundation of how the overall tone and style of your home is going to be, and the rest of the cabinetry works, furniture pieces and decors will fall naturally into place, to complement your theme.
Q: Other than the ones that you have shared, how about any new and creative interior trending?
Helen: Good question! And Yes! We do see more home owners getting creative and thinking out-of-the-box, in creating their own unique interior design theme.
It is also a rising trend to combine 2 of more interior design themes seamlessly into one home.
Here are 3 popular combined-styles that I would like to share:
Japandi is a rising minimalist interior design trend which is a hybrid that combines the Japanese (Zen) aesthetics with the modern Scandinavian style.
Both design focuses on minimal and simple decors for a clean appearance while the neutral colours contrast with mixed wood tones to achieve the homely feel.
Being budget-friendly, it is also one big advantage of this design theme.
Shabby Chic is an interior design that gives the old and worn vibes.
This style is big on white-washed or lighter neutral to pale tones, less structured open spaces and adding vintage or distressed furniture for the extra charm.
You can get real antique pieces, or you may even get creative in restoring personal or sentimental furniture pieces by coating a layer of glaze, followed by sanding away the topcoat, revealing the base wood for a coarse look.
The Modern Victorian is a very popular interior design theme in Vivere Design Studio – our showroom showcases many of this style.
It features generously on Victorian-styled detailing such as the walls, statement Victorian-style furniture pieces, marble textures and elegant chandeliers.
When done right, the overall aesthetics radiates luxurious class and elegance.
Q: Does Vivere Design Studio provide installment plans or home renovation loans to your clients?
Helen: Yes, we do assist our clients to provide home renovation loans from various banks at very competitive rates.
The interest rates goes as low as slightly above 2%, which are very attractive.
Q: Last but not least, are there different renovation packages for clients to choose from?
Helen: Yes, we do have renovation packages but we go a step further by understanding what the client require, we always put ourselves into our client shoes and note what is important to them and sometimes, not all the items in the renovation packages are require by them, so in such circumstances, we will advise them accordingly and ask them not to overspend on such items.
Once again, we would like to thank Ms. Helen Khoo for an insightful interior design trends that home owners can get inspired for their interior design theme.
Please contact her for any renovation questions, she will be more than happy to help.
Next up, YouHome.sg would like to take this opportunity to share some tips for new owners as well.
Setting up your Renovation Budget
Setting aside a budget is a very important aspect of your renovation journey.
Do keep in mind that the cheapest package does not always means the best deal – you might even end up paying more as the renovation journey progresses.
No matter which renovation firm you go with, always ask for any hidden costs or any limitations on certain materials or pricing – you don't want to end up feeling restricted that you can only choose floor tiles or cabinetry lamination of up to a certain price per unit.
To work within your budget also means that you have to consider very carefully on the right items to save and the right items to splurge on.
For example, would you choose to spurge on premium quality Marble or getting a Quartz Marble Alternative instead? Always set your priorities right and think about what you want to achieve for every decision made.
Differences in having an ID or a contractor
It is friendlier to your pockets to engage contractors for smaller projects but do take note that you and solely you are fully responsible for all the coordination works.
You will have to take days off from work to monitor each projects closely to ensure that works are completed well.
You will also have to spend more time looking into which contractor should come in first, is it the flooring? Or the cabinetry? Or perhaps the aircon-ducting?
On the other hand, having an ID does make the project easier as he or she will be the responsible party to look after your home and its progress.
Having an experienced ID, you can always expect renovation updates without you having to lose sleep over it. So when engaging an ID, other than their experiences and pricings, always go with your feelings – whether he or she truly understands your requirements.
Making smaller apartments look bigger
There are 2 major items you can consider; colour tones and declutter by maximizing of storage spaces.
When it comes to colours for your apartment, darker tones usually make spaces look smaller whereas white finishes or lighter and brighter colour palettes would likely open up spaces and make them appears bigger – you can also achieve the same effect by placing mirrors in the right places.
As for storage, go for functional full height cabinetry and pull-out drawers from dead corners to get the most storage out one area or even invest in a storage bed.
These are all great ways to keep your home looking less cluttered as clean and open spaces are key to setting the mood and ambience of a bigger-looking apartment.
Look into functionality beyond interior design and decor
While the overall interior design theme is important, it is equally important to look beyond that and into the practicality and functionality of your home.
Beyond design and décor, you have to consider whether the layout of your home works for you – is the dinning area too far away from the kitchen?
How about storage spaces – are there sufficient storage for you to hide your items?
How about your kitchen counter top – are there ample space for food preparation and space for your appliances or coffee maker?
These are the practical considerations that you should cater for your everyday needs within your living space.
Also, do consider carefully your choice of lightings, furniture and décor pieces – dim lightings may seem sophisticated and elegant but may not be bright enough to illuminate your working space, bulky furniture may seem luxurious but it may not be practical in an petite apartment and décor pieces may seem to complement your interior theme but do remember the upkeep thereafter.
Thinking long term and future proof your home
Finally, this is also another aspect to ponder over before you start your renovation journey or knock down a wall to combine rooms for example.
If you are planning for a family soon or having your parents to move in with you within the next few years? Perhaps you might want to consider leaving one or two of your rooms flexible so that when the time comes, you have the option to transform the room(s) easily.
So, for new home owners, I would like to congratulate you once again on getting your new home and I would like to wish you much success in your exciting renovation journey ahead!
Please support, share this article. Someone will benefit.
Rick Huang, Associate Deputy Group Director of OrangeTee & Tie, has been in the Real Estate industry for a decade.
He is driven, committed and is enthusiastic about real estate investments.
Today, he leads Team Youhome.sg, and together, aims to provide his clients with the best experience in their property journey.
The team focuses on understanding client's personal finances and needs, and is determined about delivering the best solutions and results for them.
Amidst the hustle and bustle, Rick enjoy quiet time and indulge himself in the intricate art of tea-brewing and tea pot appreciation.
He would also take this chance to energise himself and reflect on his personal development and areas of improvements.
Join #Youhome.sg Mailing List
Insights to insider strategies, based on proven results that successfully benefited more than 324 owners since 2010. Be the FIRST to receive it.
new subscribers since January 2020
Apart from the tangible services we offer to all our clients, I would also like to share the fundamental values that my team and I bring to our work.
We have successfully helped hundreds of homeowners just like you since 2010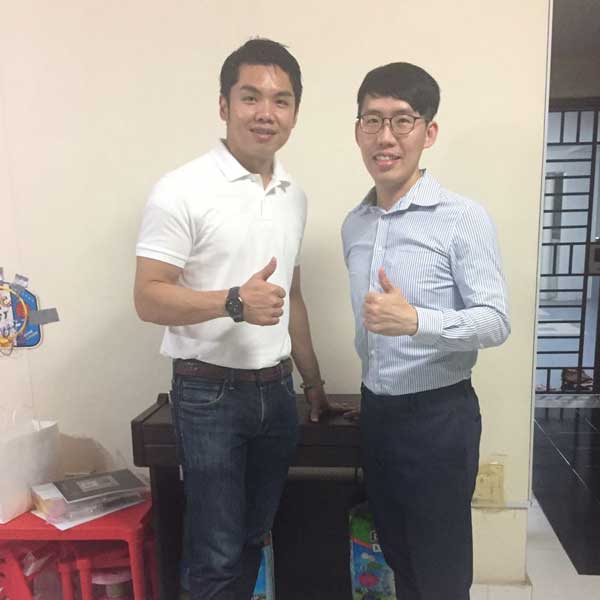 Mr Ang
As a investor interested in taking advantage of the booming property market in Singapore, I needed a realtor with in-depth knowledge of the local market. Using his understanding of the various sectors of the market, Rick generated a investment progression report and we decided to buy a condominium in a choice area with huge potential for multiple returns in the future. Thanks Rick, I will definitely be doing business with you for a long time!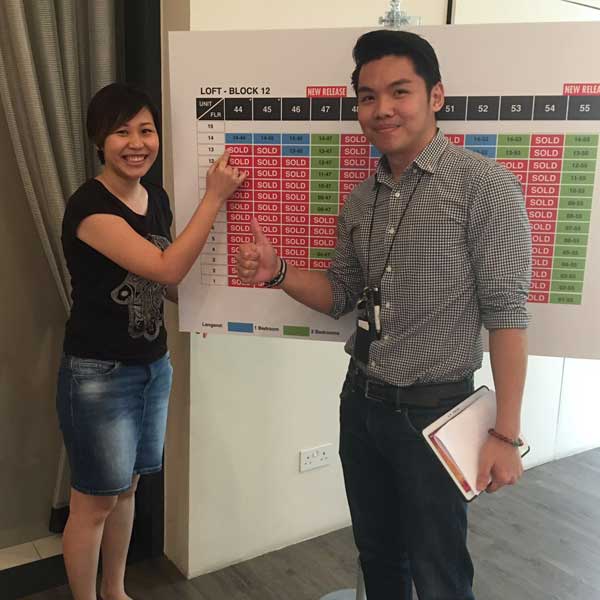 Ms Claire
I am writing in to compliment Rick Huang for his invaluable service, for the sale of my Esparina Residences. The process was complicated but he was able to empathize with my situation and also provide brilliant advices that ensue the smooth transaction. In all, I am appreciative with his professionalism and human touch in this journey. Thank you!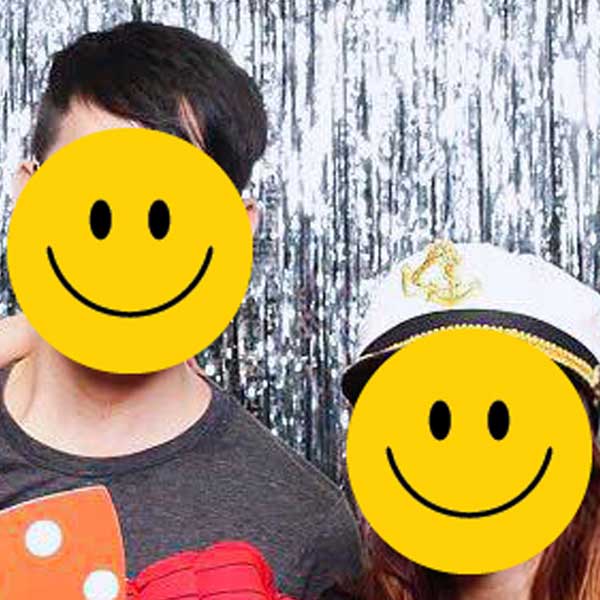 Ms Ho
I was sceptical about engaging a friend to sell our house. However, Rick has put himself out on so many levels just to ensure everything went smoothly, promptly and correctly at every stage. I trust Rick and would surely recommend him to anybody seeking to buy or sell a home! I do not usually post reviews but this is worth investing my time. Thanks once again..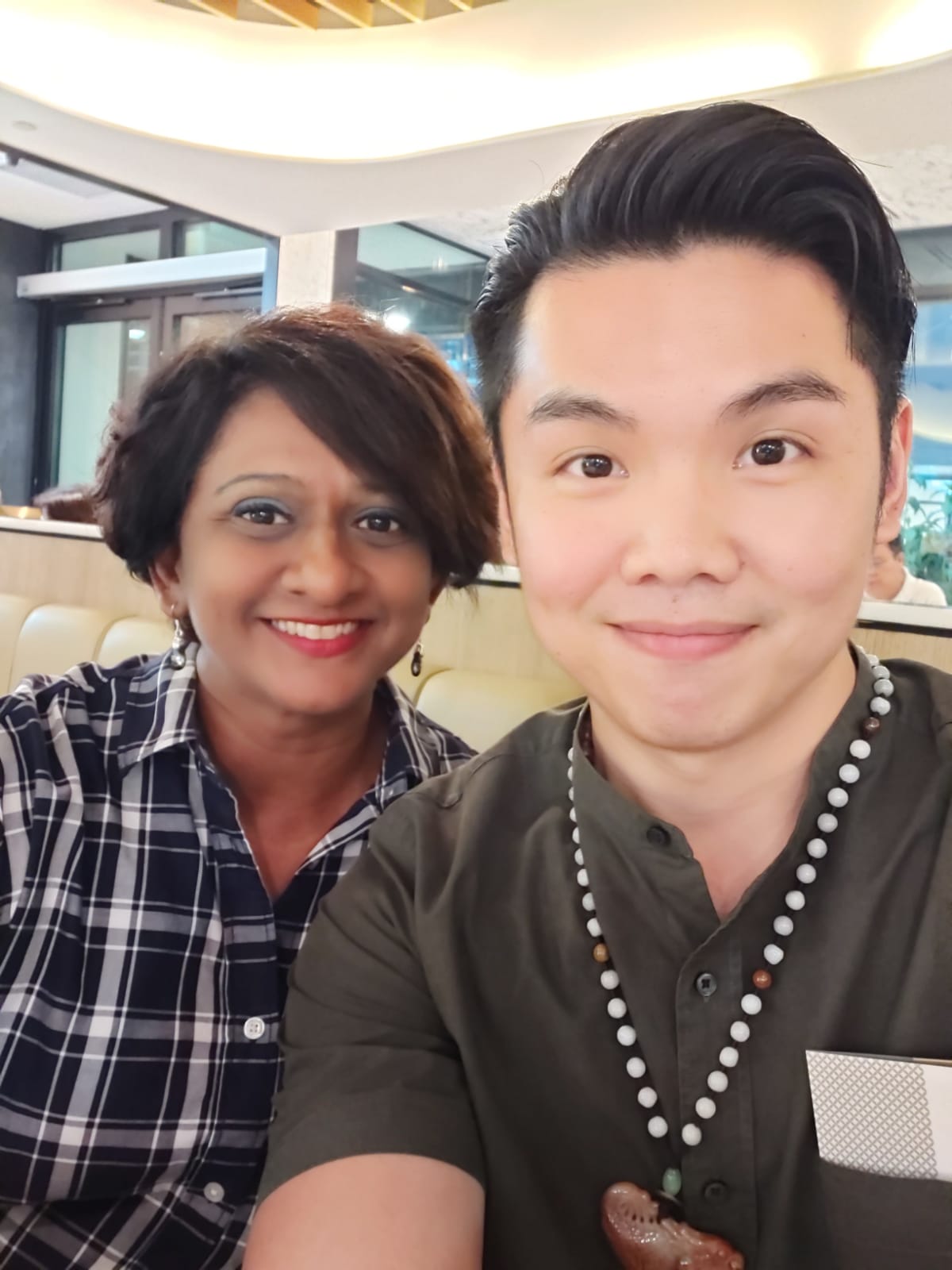 Ms Malar
His service is beyond my expectations. Always going the extra miles to serve his clients.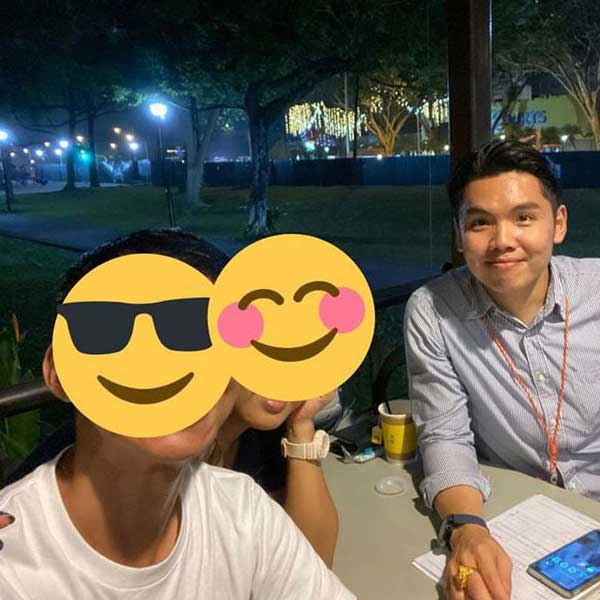 Ms Jo
My husband and I started our home-search by ourselves but was met with issues soon enough as we were unsure of the important things and areas to look out for and we were also not experienced in the negotiation process with the seller's representing agent. Soon after hearing our problems, I was introduced to Rick by a friend. The entire buying process quickly became swift and smooth; Rick understands our needs, puts our personal interest first, seals us a good deal and educated us along the way about the important things and areas to pay attention to. Thumbs up to Rick and we will recommend him to anyone for their home-search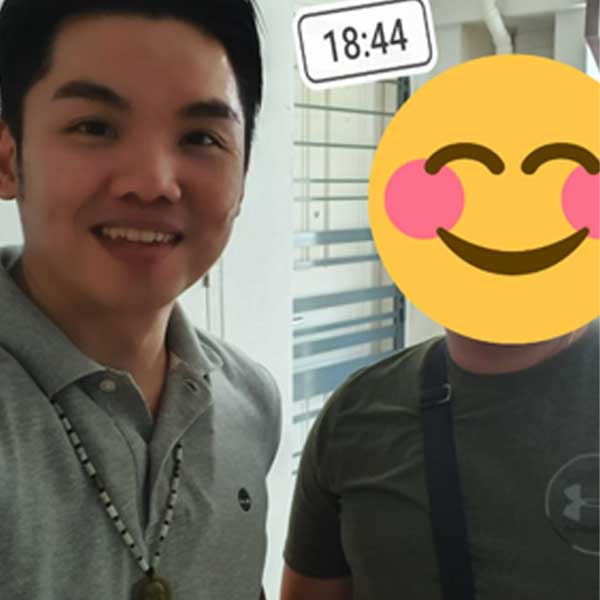 Mr Eddie
"In short, Rick did an amazing job. He sold our house at a higher than initially discussed price and got us a good deal for our purchase. Both my wife and I are impressed with his professional yet friendly approach. We will definitely work with him again and recommend him to anyone."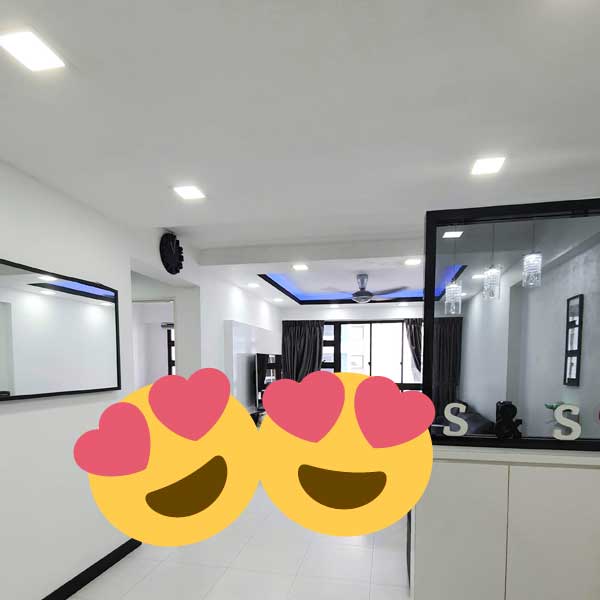 Mr Liew
Rick is a very down to earth person. No hard sell or pushy technique. He helped us in planning for upgrade and showing us how to invest in property with in depth property analysis report.