Understanding HDB Depreciation Curve | HDB Resale Market
Many of us may think that buying an HDB flat is a full-proof investment – we have seen huge profits being made through the selling of HDB flats in the past.
But, we have to be aware that Singapore has been growing well economically over the years and it is certainly unrealistic to continue thinking that in today's market, we can still assume similar outcomes since HDB overall prices has pretty much peaked.
Not to mention about the cooling measures that the Singapore government has introduced to make HDB flats more affordable.
What is the HDB Resale Price Index?
The above HDB resale price index charts the overall price movements of HDB resale flats and it is calculated based on HDB resale transactions registered across towns, flat types and models.
Q: Why should we look at the HDB resale price index?
The HDB resale price index will give us an estimate of how much our home is worth.
The majority of us, lives in HDB flats and at some point in our life, we will be looking at switching home(s) – be it changes in our lifestyle towards better quality of living, upgrading due to your expanding family, relocation to a desired location near your children's school or even downsizing to obtain cash on hand.
Therefore, we will need to assess our HDB carefully.
If you refer to the price index chart above, you will notice that it is not a one-way upwards trend and the index shows a downward trend in HDB prices since 2013.
Singapore Cooling Measures
We briefly mention this in the beginning, and do note that the swerve is resulted by the first wave of cooling measures that kicked in on 12 January 2013.
It played a big part in the alteration of Singapore's property prices and the cooling measures imposed are:
Additional Buyer Stamp Duty (ABSD);
ABSD will be raised between 5 and 7 percentage points across the board and it will be imposed on Permanent Residents purchasing their 1st residential property and on Singaporeans purchasing their 2nd residential property.
Tightened Loan-To-Value (LTV) limits from financial institutions for individuals and companies who already have at least one outstanding loan


Minimum cash down payment was raised from 10% to 25% for individuals applying for a second or subsequent housing loan


Introduction of Mortgage Servicing Ratio (MSR) for housing loans


PRs who own a HDB flat will not be allowed from subletting their whole flat.


PRs must sell their Hdb flat within six months of purchasing a private residential property in Singapore.


See full cooling measures.
This adjustment was further reinforced by another round of cooling measures that took effect on 6 July 2018.
ABSD rates for Singapore Citizens and Singapore Permanent Residents purchasing their first residential property was retained at 0% and 5% respectively


ABSD rates was raised by 5%-points for all other individuals and 10%-points for entities


Another non-remittable ABSD of 5% was introduced for developers purchasing residential properties for housing development


Tightened Loan-To-Value (LTV) limits for all housing loans from financial institutions


See full cooling measures.
Cash Over Valuation (COV)
In the HDB resale market, buyers and sellers are free to negotiate with one another before deciding on the final selling price, and Cash Over Valuation (COV) is the extra money that buyers have to pay in addition to the valuation of the property during HDB resale transactions.
E.g. The selling price of a HDB flat is $520,000, and the valuation is only $500,000. Buyer can only loan up to 90 per cent using HDB loan of $500,000. The $20,000 above the valuation is referred to as Cash Over Valuation and has to be paid in cash.
This is because banks and HDB decides the loan amount according to market valuation instead of the HDB's selling price.
It was a price negotiation tool to maximize a seller's profit – one of the reasons why HDB resale flat prices increased exponentially back then.

Removing Cash Over Valuation (COV)
In 2014, HDB announced that they will be removing the COV to make HDB flats more affordable.
Hence, HDB declared that, they will no longer publish COV prices, and buyers will have to submit requests for valuation, only after agreeing on the price with the seller.
This means that, if you agree on a price that's too high, you could end up having to pay more in cash (as the home loan and your CPF cannot be used to pay for COV).
This in-turn, created a sentiment of fear in most buyers that they will be paying a great deal in cash beyond its valuation.
By around 2016, more than 80% of HDB resale flats were sold with ZERO COV and in today's market, buying without COV has largely become the norm – this has been a significant contributor in keeping prices of resale flats low.
Whilst this regulation is good news for new home buyers, the impact on sellers is negative.
The opportunity for sellers to sell their flats at high COV has become very slim.
A common hope or assumption was that HDB flats owners will be offered something similar to Selective En-bloc Redevelopment Scheme (SERS).
This is a particularly desirable event since SERS gives you a brand new HDB flat that not only replaces your old flat, it tops up your lease to a fresh 99-year, as well as a generous compensation to follow suit.
However, worries began rising toward 2017 when the government warned against buying old flats – they reminded Singaporeans that only about 4% of older flats would qualify for SERS.

Even so, many still held high hopes that they will be offered something equally as generous as SERS.
In 2018, at a figurative hammer of the gavel, came the announcement of the Voluntary Early Redevelopment Scheme (VERS). When a HDB flat is 70 years old or older and their precinct is selected for VERS, owners can vote for the Government to buy back their homes before their leases runs out.
However, the compensation is likely to be less than SERS.
This is a relatively new exercise and we might need to wait another 20 years before we can chart VERS cycle, but it is unlikely that these old HDB flats will be worth much at "market value".
As you can see, prices of older HDB flats are inclined to depreciate.
Finally, there were also a significant boost in supply and shorter waiting time for Build-To-Order (BTO) flats in certain housing estates.
The Re-offer of Balance were also introduced – pooling flats that remains unsold at the conclusion of previous Sale Of Balance exercise.
As it does not require applicants to indicate their preferred flat type and town/estate during the application, applicants are able to have a wider selection of housing.
Questions to ask yourself
Have you check if your flat have started to depreciate?
Are you familiar with the latest marketing trends?
Have you worked out the pros and cons of keeping your hdb?
Do you have a step by step action plan?
Will you be interested to upgrade or down-size if no cash is needed?
Trends are never a straight line up or down; trends consists of upwards and downwards curve in cycles.
Factors such as the location, future potential developments, time of purchase and dynamics of the unit are also strong indicators that determines the selling price.
If you are currently staying in a HDB flat and you are looking out for the right time to sell your HDB, understanding HDB's trends and depreciation curve will helps you to plan ahead – having the right knowledge will enhance your opportunity to your make the best returns.
Moreover, your home, is one of your biggest assets; it is wise to make sure your long-term plans and finances are formulated, and that you are making informed decisions, from your 1st home.
At YouHome.sg, I have successfully helped many clients make deliberate progressions throughout the years of their home planning.
We have successfully helped hundreds of homeowners just like you since 2010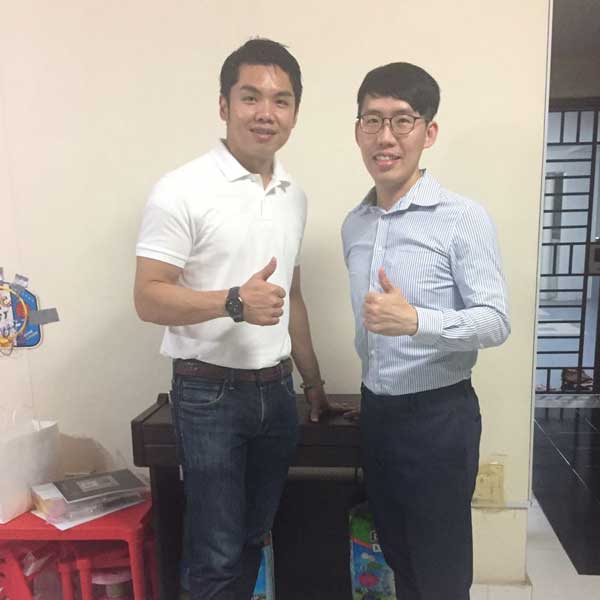 Mr Ang
As a investor interested in taking advantage of the booming property market in Singapore, I needed a realtor with in-depth knowledge of the local market. Using his understanding of the various sectors of the market, Rick generated a investment progression report and we decided to buy a condominium in a choice area with huge potential for multiple returns in the future. Thanks Rick, I will definitely be doing business with you for a long time!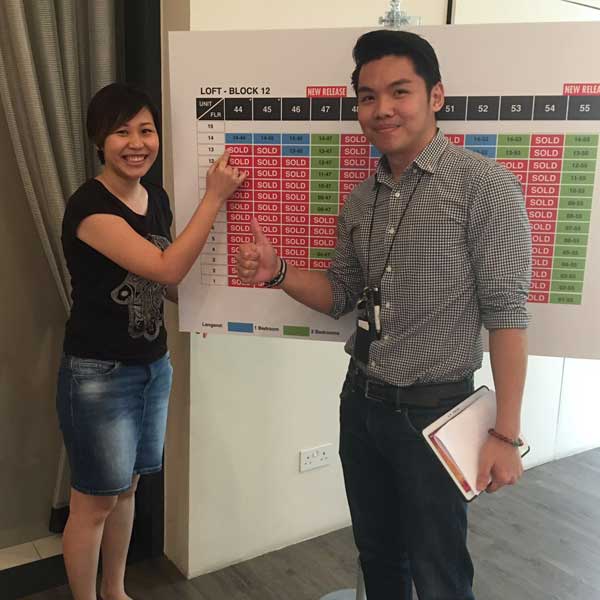 Ms Claire
I am writing in to compliment Rick Huang for his invaluable service, for the sale of my Esparina Residences. The process was complicated but he was able to empathize with my situation and also provide brilliant advices that ensue the smooth transaction. In all, I am appreciative with his professionalism and human touch in this journey. Thank you!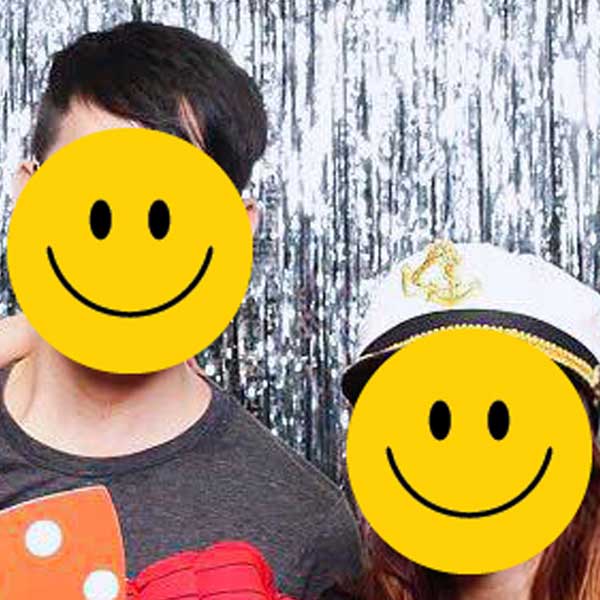 Ms Ho
I was sceptical about engaging a friend to sell our house. However, Rick has put himself out on so many levels just to ensure everything went smoothly, promptly and correctly at every stage. I trust Rick and would surely recommend him to anybody seeking to buy or sell a home! I do not usually post reviews but this is worth investing my time. Thanks once again..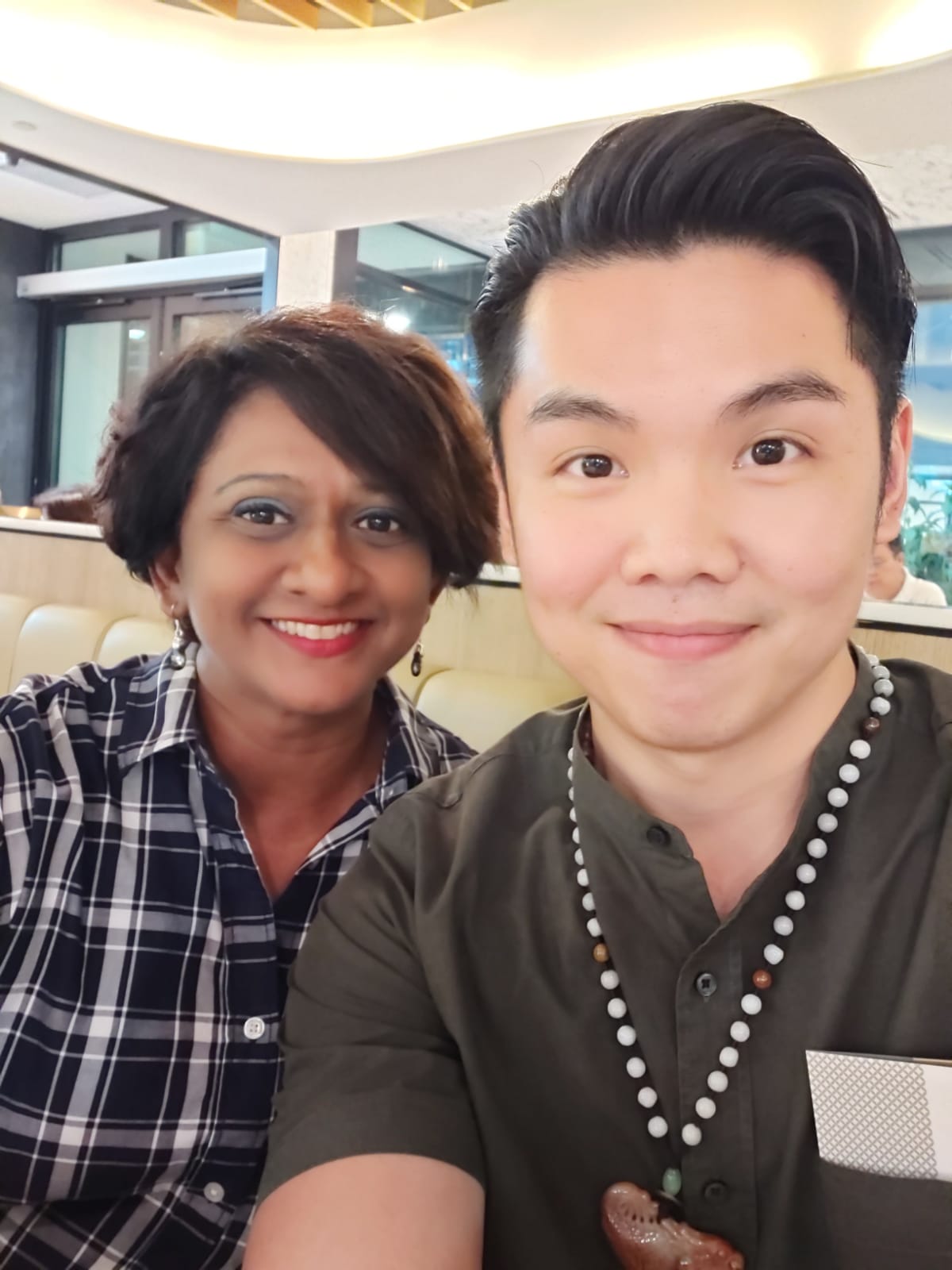 Ms Malar
His service is beyond my expectations. Always going the extra miles to serve his clients.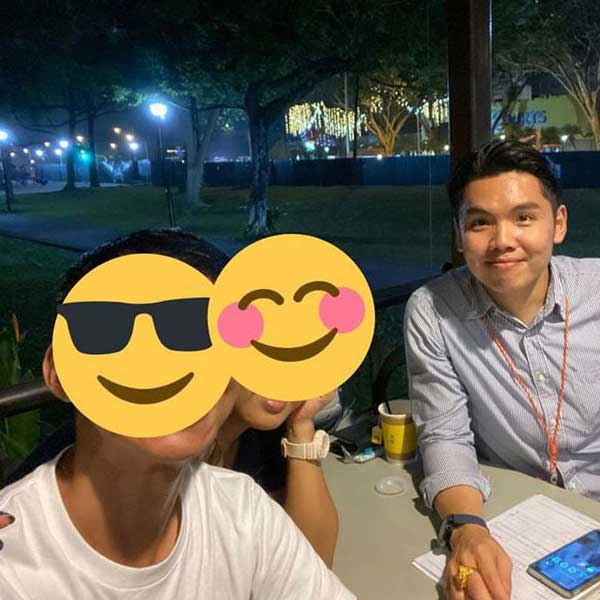 Ms Jo
My husband and I started our home-search by ourselves but was met with issues soon enough as we were unsure of the important things and areas to look out for and we were also not experienced in the negotiation process with the seller's representing agent. Soon after hearing our problems, I was introduced to Rick by a friend. The entire buying process quickly became swift and smooth; Rick understands our needs, puts our personal interest first, seals us a good deal and educated us along the way about the important things and areas to pay attention to. Thumbs up to Rick and we will recommend him to anyone for their home-search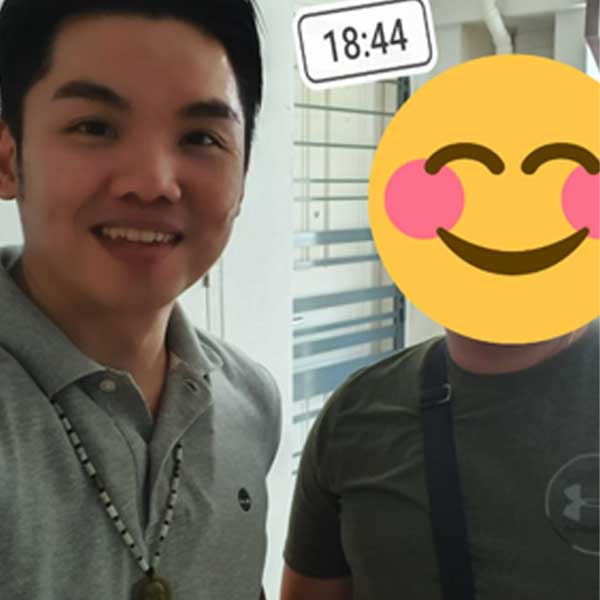 Mr Eddie
"In short, Rick did an amazing job. He sold our house at a higher than initially discussed price and got us a good deal for our purchase. Both my wife and I are impressed with his professional yet friendly approach. We will definitely work with him again and recommend him to anyone."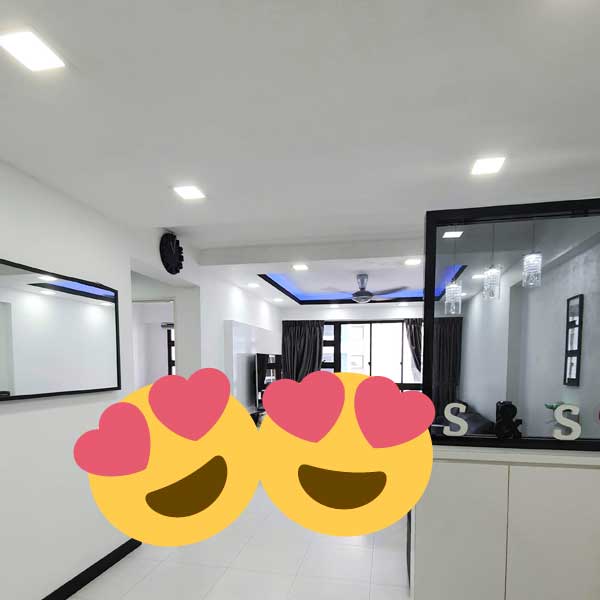 Mr Liew
Rick is a very down to earth person. No hard sell or pushy technique. He helped us in planning for upgrade and showing us how to invest in property with in depth property analysis report.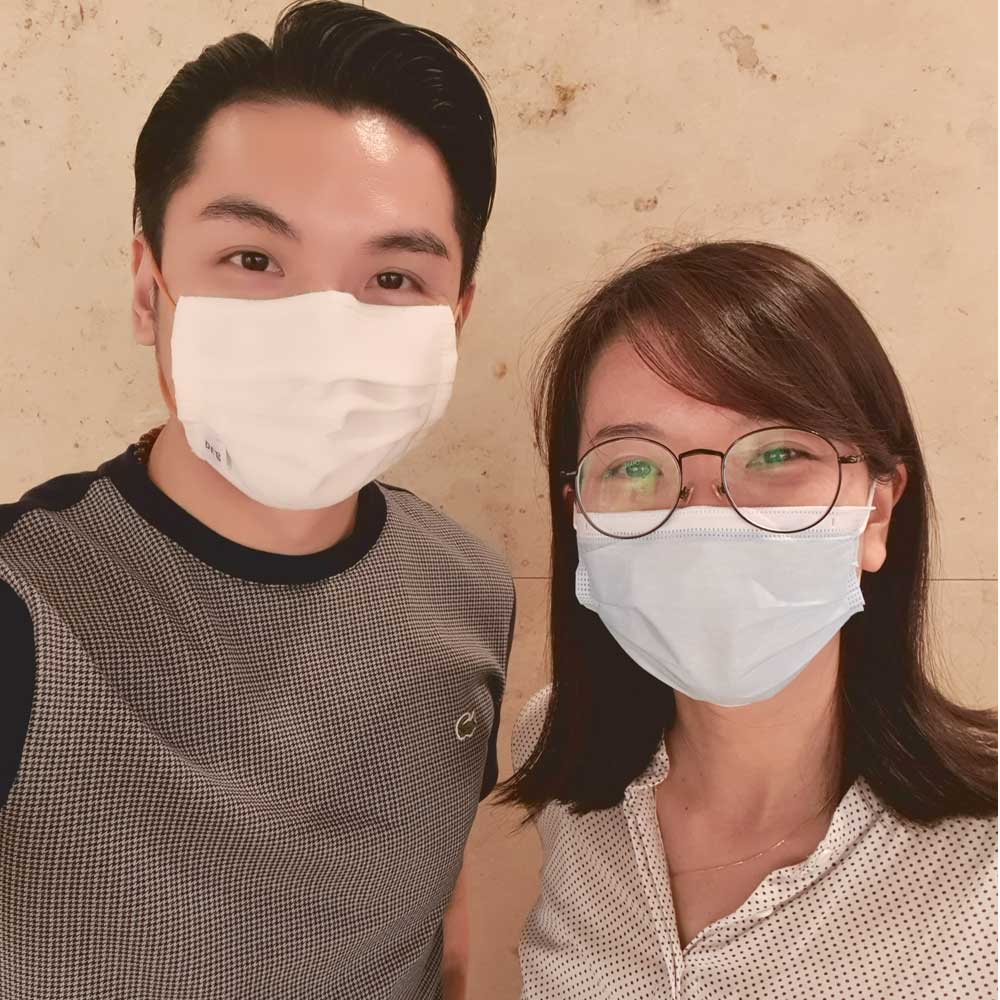 Miss Chong
His service is superb. With his property mkt analysis skill, I managed to purchase my first property in Singapore. He is always patient and helpful whenever I have any query about property purchase procedure, especially the computation part of the downpayment. In nutshell, I am really grateful and appreciate for his support.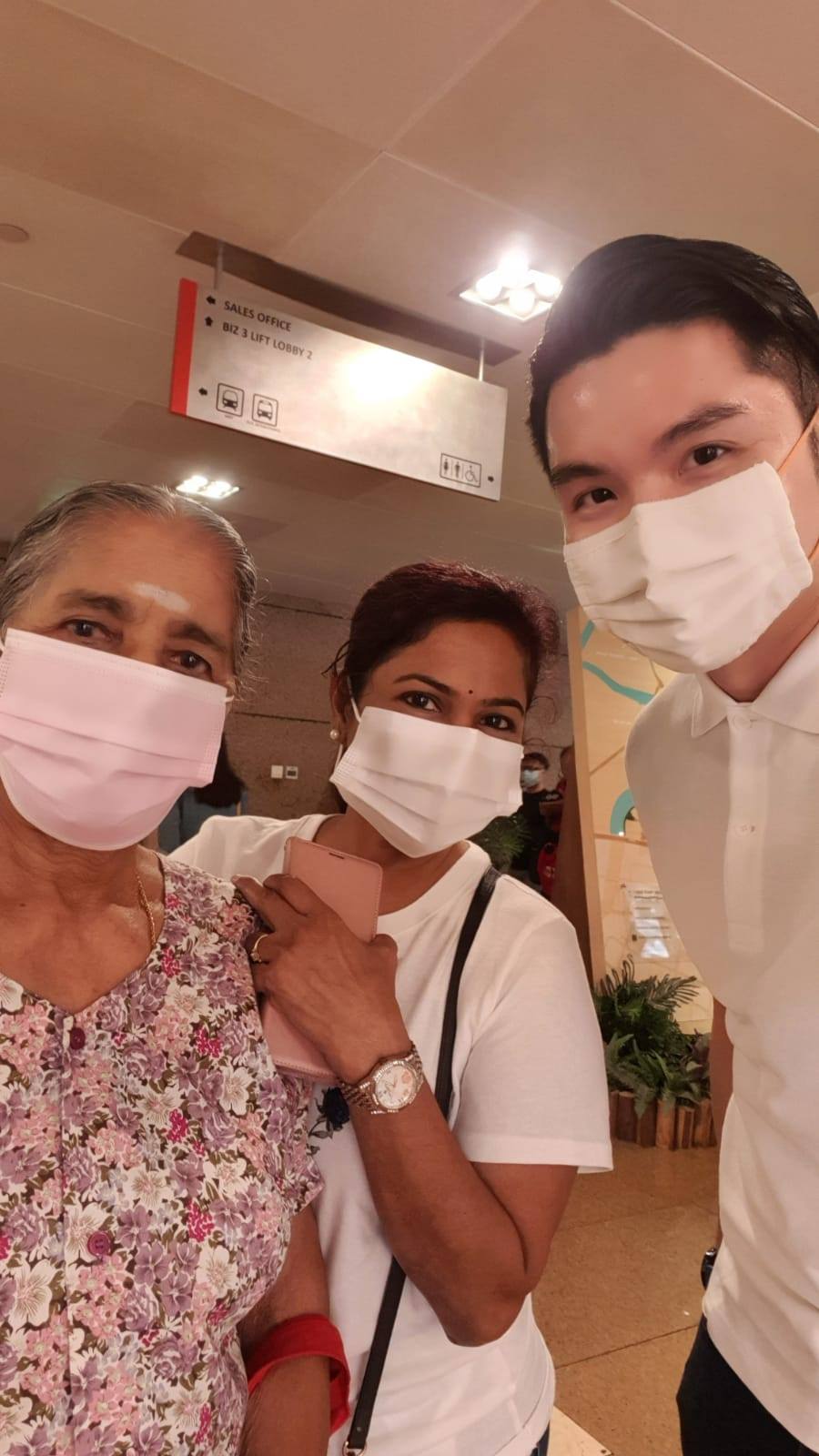 Selvi
Rick is an agent who has displayed his potential in his services. He provided us a very personalised guidance when we first approached him with an intention of purchasing a resale flat. With his knowledge and years of experience has made the entire purchasing process seamless. Thank you Rick for being a great friend and a fantastic agent!
Check Your Home Price Indication
Have you learned something New Today? Please help to share.
Rick Huang, Associate Division Director of Huttons Asia Pte Ltd, has been in the Real Estate industry for more than a decade.
He is driven, committed and is enthusiastic about real estate investments.
Today, he leads Team Youhome.sg, and together, he aims to provide his clients with the best experience in their property journey.
The team focuses on understanding the client's finances and needs and is determined about delivering the best solutions and results for them.
Amidst the hustle and bustle, Rick enjoys quiet time and indulges himself in the intricate art of tea-brewing and teapot appreciation.
He would also take this chance to energize himself and reflect on his personal development and areas of improvement.
He is also a proud fur daddy to 2 rescue kitties and loves spending his free time with his wife and furbabies.