Thinking of selling your EC (Executive Condominium) after 5 years?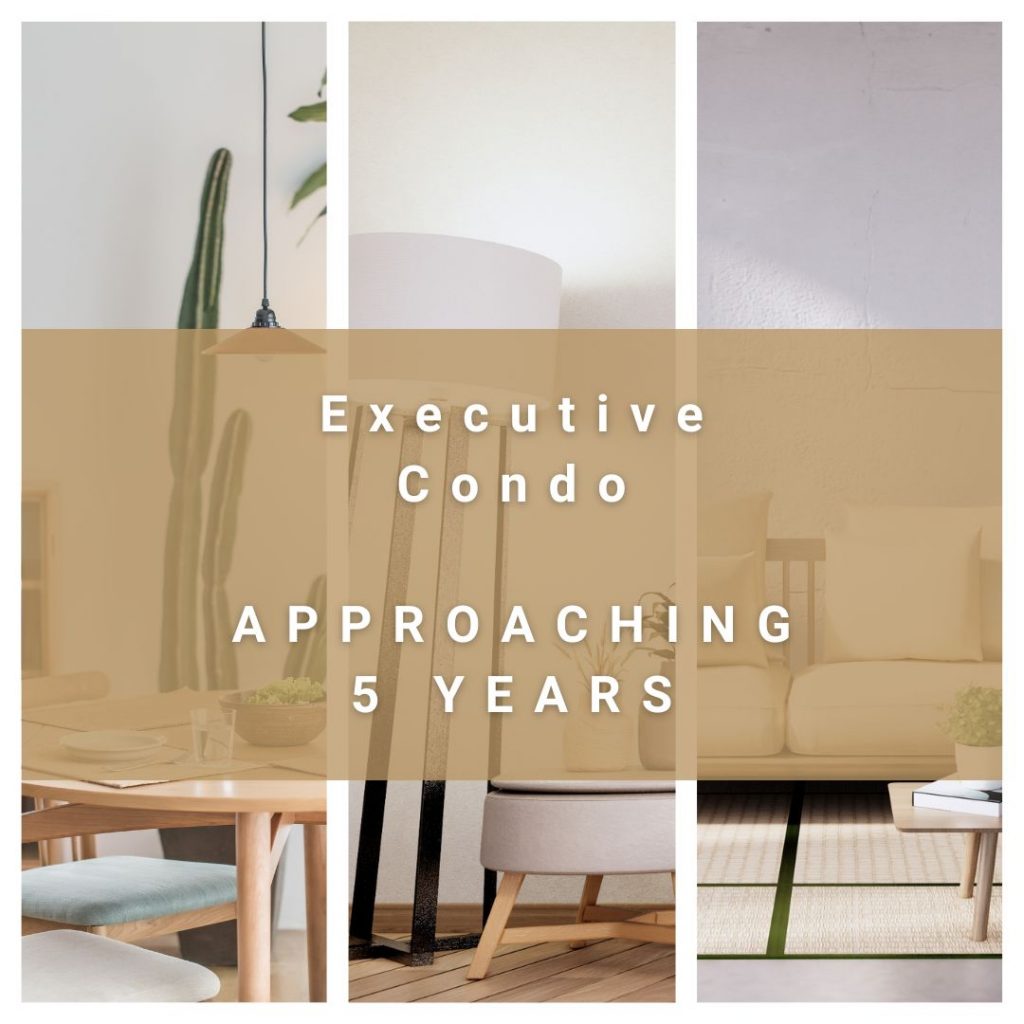 Do you know that EC price had increased more than 50% from 2013 to 2023
Good day! I have some readers who are curious about their EC (Executive Condominium) property after reading my article on HDB BTOs approaching MOP (Minimum Occupancy Period).
Most of the owners are interested to know whether they should sell their EC (Executive Condominium) right after its MOP of 5 years or to wait further.
Introduction to ECs (Executive Condominium)
ECs (Executive Condominium) were introduced in 1995 as a public-private hybrid housing with the aim of providing private housing at affordable prices, catering to the sandwiched income group.
In today's context, these are households with incomes up to S$16,000.
Like Condominiums, ECs are designed, constructed and sold by private developers. And comes with a full suite of condominium facilities and is physically indistinguishable from private condominiums in terms of design and physical outlook.
Like HDBs, buyers of ECs are entitled to CPF housing grants; executive condo eligibility checks and ec grants can be found on HDB website.
In recent years, ECs has no doubt become popular amongst Singaporeans, especially the younger generation.
Recent EC launch in  2020 and 2022 has a considerably high take-up rate on launch day itself.
So if you are currently staying in such a popular housing option and are wondering if you should 'give-up' on your EC now or in the near future?
Price chart for recent MOP Executive condominium 
Check Your Home Price Indication
SRX x-value is only one of several ways I help my clients obtain an indicative valuation of their homes.
For EC homeowners, you can request an in-depth report of your development today!
You may sell your EC to fully maximize and secure your capital gain.
What to do after that? Well, you can explore some of these available options thereafter:
1. Sell your EC (Executive Condominium) and Buy another condominium
You can take this opportunity to move to another condominium, in a location of your choice.
You may also consider upgrading to a bigger unit and invest in a condominium with higher chances of appreciation.
Let's do a quick financial calculation – an average 3 bedroom EC at Twin Waterfall (1,109 sqft) that was purchased at $750K, could fetch about $1.35M to $1.45M in today's market – you can then use the sales proceeds of $500K to $600K towards your next purchase without topping up cash!
2. Sell your EC (Executive Condominium) and buy a HDB
This is worth considering if you are near retirement – you can cash out your sales proceeds to buy a HDB and lower your commitment towards monthly housing loan.
In some cases, owners who have sufficient CPF/cash, can pay for the HDB in full and become essentially loan-free.
*Do note that there is a 15 month wait out period for owners that is below 55 years old before you can purchase a HDB.
3. Sell your EC (Executive Condominium) and buy 2 private condominiums
If your financials allows, you may consider maximizing your investment returns for the next 5 to 10 years by buying 2 properties – typically husband and wife buying under separate ownership to avoid paying Additional Buyer Stamp Duty (ABSD).
One condo will be your home, while the other will be an investment home to generate passive rental income and for potential capital gains.
However, this will require in-depth financial planning for both owners and when done well, there is a good chance that no cash top-up is needed – sales proceeds may be sufficient from the sale of your EC.
Do also note that by taking this step, much research and homework has to be done as different properties and developments have different returns.
It will be helpful to follow up closely with Master Plan announcements, Transport Development and Potential Future Development plans.
4. Part purchase / Decoupling of EC (Executive Condominium) and buy another condominium
This is somewhat similar to point 3 but instead of selling your home and buying 2 properties, this is where either owner buys over the whole share of the property – this is sometimes referred to as Decoupling as well.
In doing so, one party's name can be freed-up to purchase another property without having to pay ABSD. Again, this will require in-depth financial planning for both owners to gauge the feasibility.
Lets Look at case study example
Jane and John is a married couple and had bought an EC five years back. Upon MOP, John buys over Jane's share of their EC and is now the sole-owner of their EC home.
Jane can then proceed to use her name, to purchase an investment home without paying ABSD.
Property investment decision making is a team effort.
I highly recommend that you assemble yourself a team – consisting of
Property Investment Realtor
, Mortgage Specialist and Lawyer, for professional advise and elimination of blind spots on the best investment property available to you, in the market today.
No matter what your final decision is, it is crucial that your decision is an informed one.
After considering all the factors, selling your Executive Condominium (EC) can be a smart decision if you're looking for a fresh start or to upgrade your living standards.
Factors such as location, market demand, and financial goals all play a crucial role in this decision.
I can help you navigate the ins and outs of selling your EC and get top dollar for your property.
From understanding your unique financial goals to optimizing your home's features and benefits, I'll be your partner every step of the way.
Applying is a breeze – just hit that shiny "SCHEDULE" button.
First-time EC buyers who are trying to decide whether to sell their property after the minimum occupation period (MOP) of 5 years.

Existing EC homeowners who are considering upgrading to a private property or downsizing to a smaller unit.

Property investors who are interested in the EC market and want to know whether to hold or sell their EC unit after 5 years.

Real estate agents who want to advise their clients on the pros and cons of selling an EC after 5 years.
Q1) What are some things to consider before selling an EC?
Answer: Before selling your EC, it's important to consider factors such as the current market conditions, your financial goals, and any penalties or fees associated with the sale of your home.
Q2) How can a realtor help with selling an EC?
Answer: That's a great question! A realtor can provide valuable guidance and support throughout the selling process. This includes helping you price your EC appropriately, marketing your property effectively, negotiating with buyers, and handling all the paperwork and legal requirements involved in the transaction.
Q3) How can I get in touch with you for more information?
Answer: Of course! Having an initial discussion is a great starting point, and there is absolutely no obligation to work with me after that.
Property agent review - What my clients say about me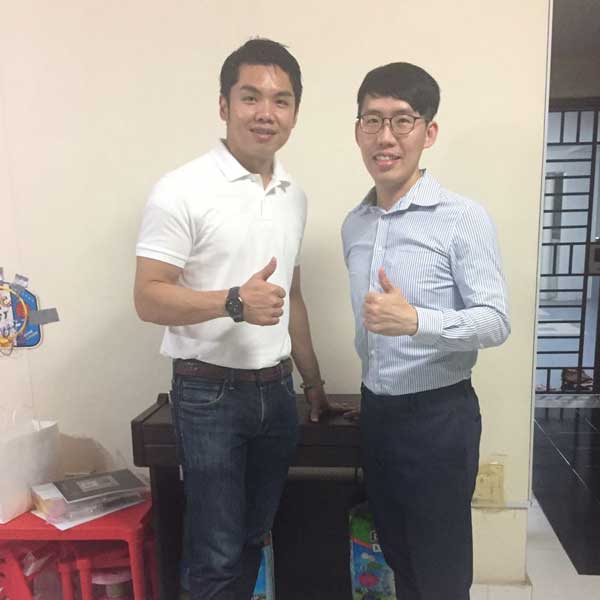 Mr Ang
Buyer of Parc Riviera
As a investor interested in taking advantage of the booming property market in Singapore, I needed a realtor with in-depth knowledge of the local market. Using his understanding of the various sectors of the market, Rick generated a investment progression report and we decided to buy a condominium in a choice area with huge potential for multiple returns in the future. Thanks Rick, I will definitely be doing business with you for a long time!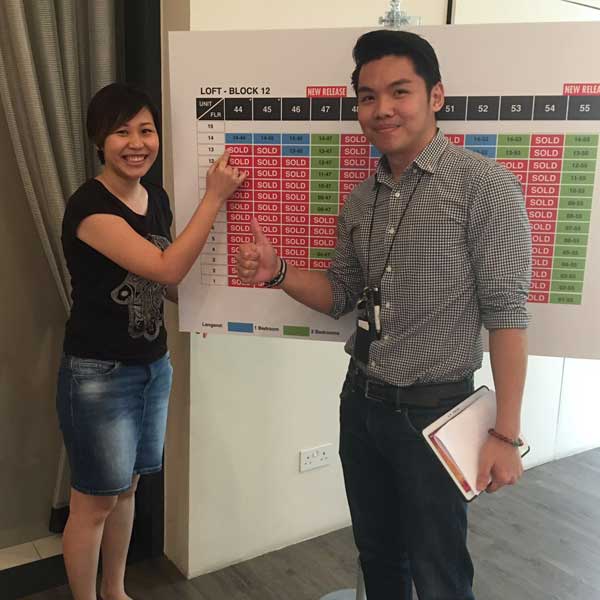 Ms Claire
Seller of Esparina Residences
I am writing in to compliment Rick Huang for his invaluable service, for the sale of my Esparina Residences. The process was complicated but he was able to empathize with my situation and also provide brilliant advices that ensue the smooth transaction. In all, I am appreciative with his professionalism and human touch in this journey. Thank you!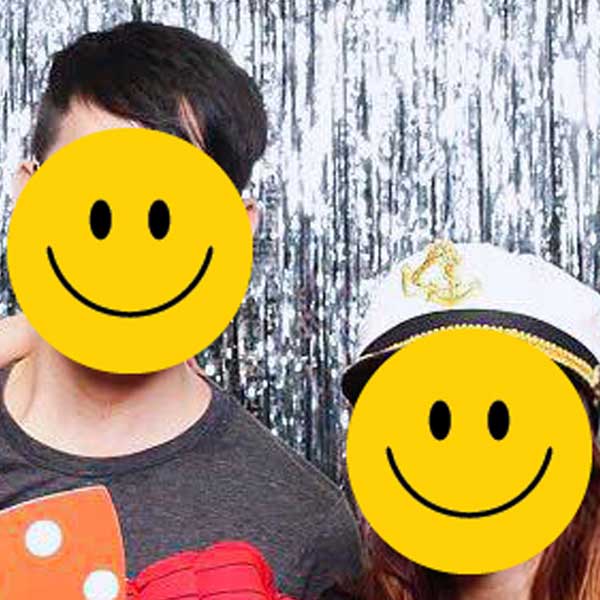 Ms Ho
Seller of Blk 272b Punggol
I was sceptical about engaging a friend to sell our house. However, Rick has put himself out on so many levels just to ensure everything went smoothly, promptly and correctly at every stage. I trust Rick and would surely recommend him to anybody seeking to buy or sell a home! I do not usually post reviews but this is worth investing my time. Thanks once again..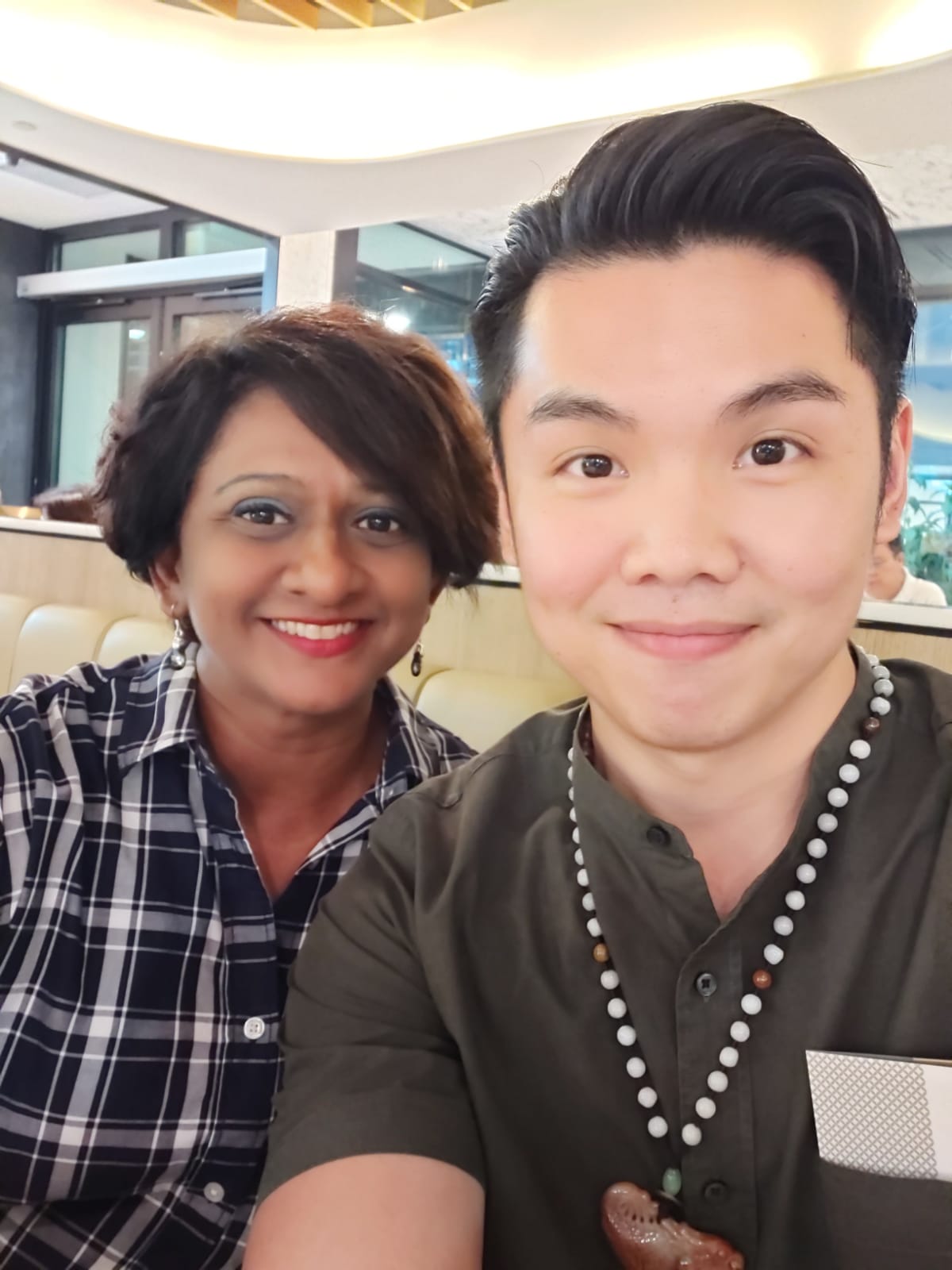 Ms Malar
Seller of Blk 332 Serangoon
His service is beyond my expectations. Always going the extra miles to serve his clients.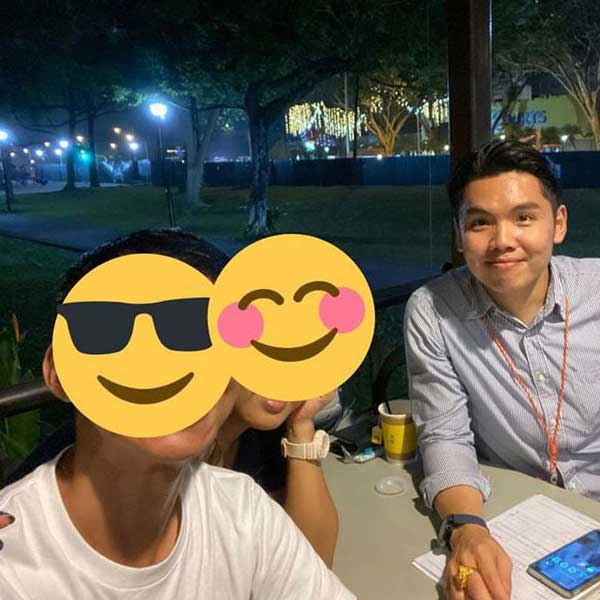 Ms Jo
Buyer of Blk 452a Sengkang
My husband and I started our home-search by ourselves but was met with issues soon enough as we were unsure of the important things and areas to look out for and we were also not experienced in the negotiation process with the seller's representing agent. Soon after hearing our problems, I was introduced to Rick by a friend. The entire buying process quickly became swift and smooth; Rick understands our needs, puts our personal interest first, seals us a good deal and educated us along the way about the important things and areas to pay attention to. Thumbs up to Rick and we will recommend him to anyone for their home-search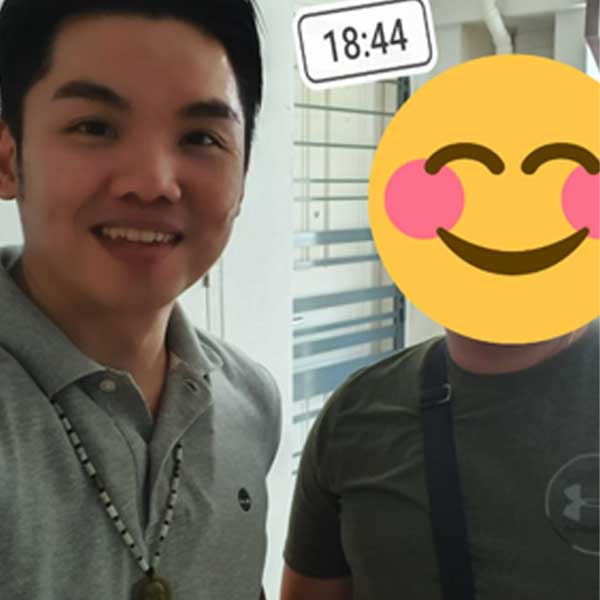 Mr Eddie
Seller of 127c Kim Tian
"In short, Rick did an amazing job. He sold our house at a higher than initially discussed price and got us a good deal for our purchase. Both my wife and I are impressed with his professional yet friendly approach. We will definitely work with him again and recommend him to anyone."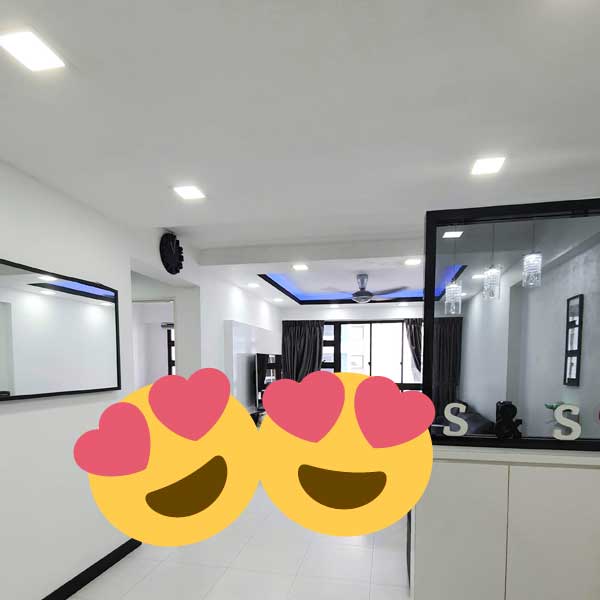 Mr Liew
Seller of 260c Punggol
Rick is a very down to earth person. No hard sell or pushy technique. He helped us in planning for upgrade and showing us how to invest in property with in depth property analysis report.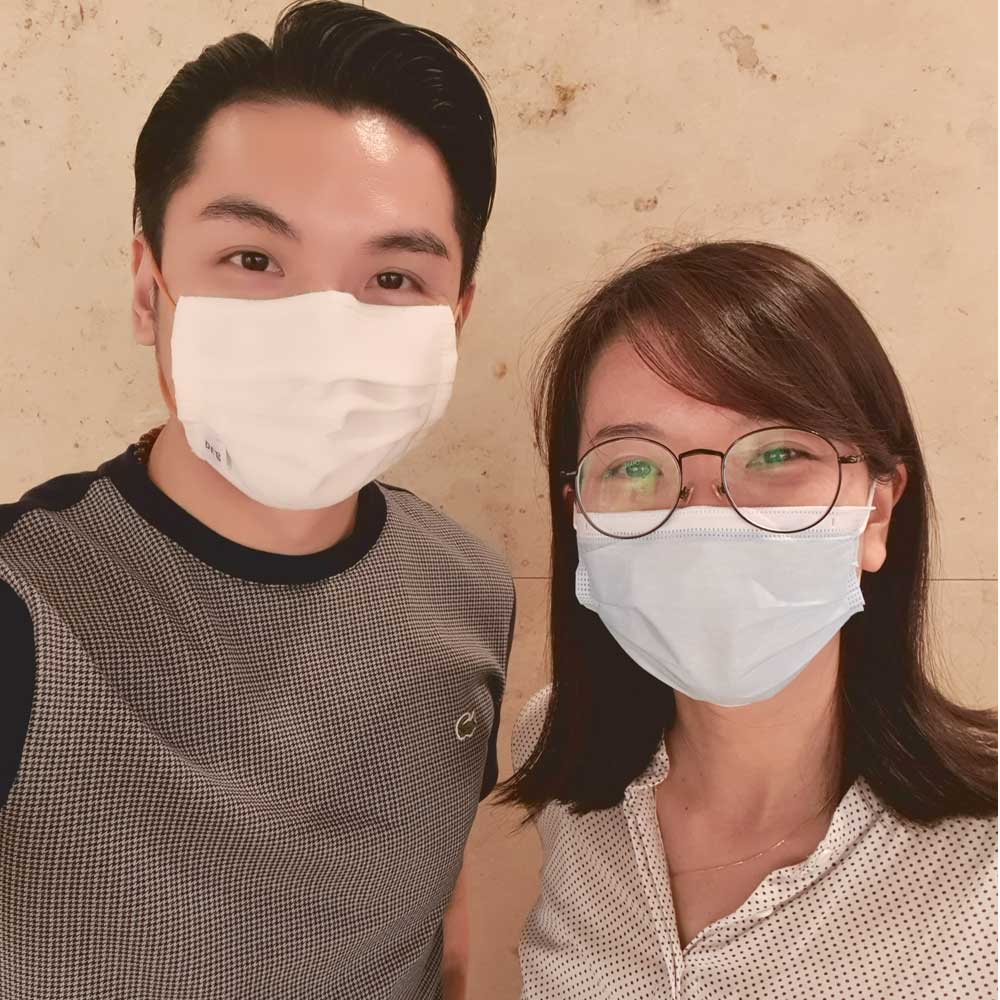 Miss Chong
Buyer of Regent Residences
His service is superb. With his property mkt analysis skill, I managed to purchase my first property in Singapore. He is always patient and helpful whenever I have any query about property purchase procedure, especially the computation part of the downpayment. In nutshell, I am really grateful and appreciate for his support.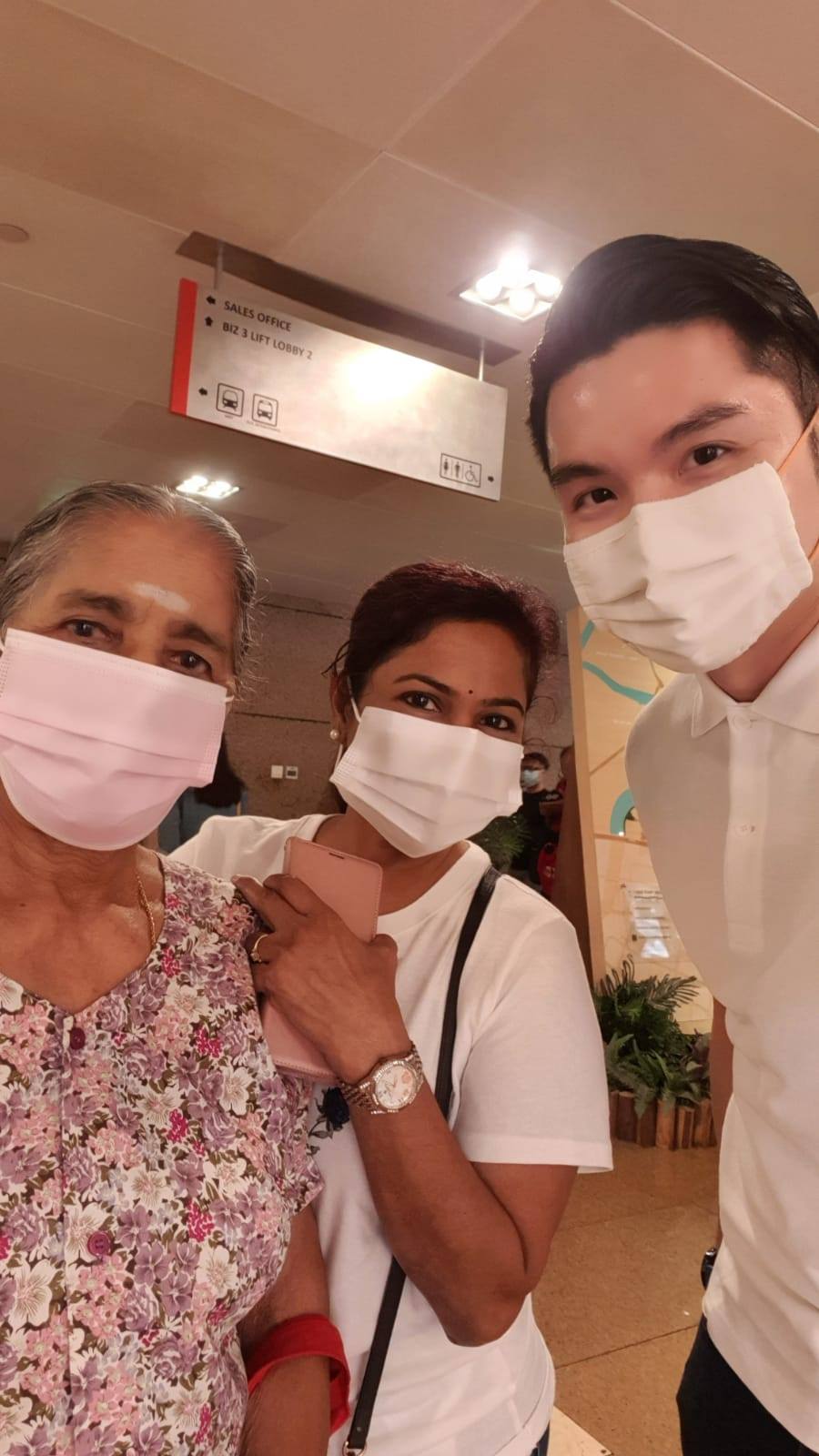 Selvi
Buyer of Blk 130 Bishan
Rick is an agent who has displayed his potential in his services. He provided us a very personalised guidance when we first approached him with an intention of purchasing a resale flat. With his knowledge and years of experience has made the entire purchasing process seamless. Thank you Rick for being a great friend and a fantastic agent!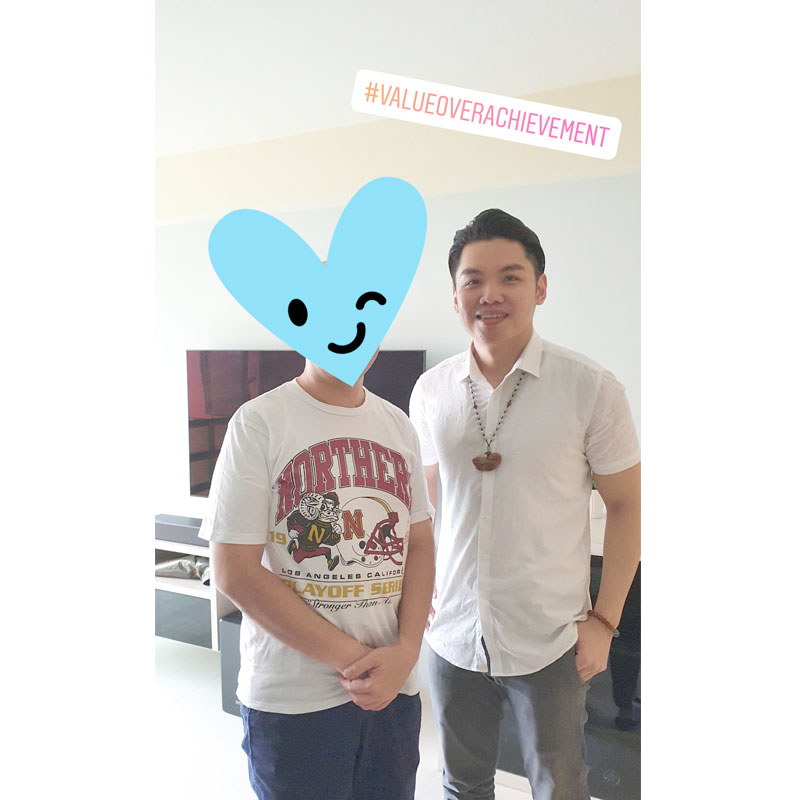 Mr Mark
Seller of Blk 686a Woodlands
Rick service has a very personal touch. He was extremely patient and professional and does not rush us into making any decisions he provided us with sound advice whenever we have questions and was always ready to provide help with regards to any matter. What impress us the most was the extra step he went by assisting us with the purchase of our new home, even though this was in no way his responsibility to do so. Thank you for the hassle free experience Rick. Highly recommended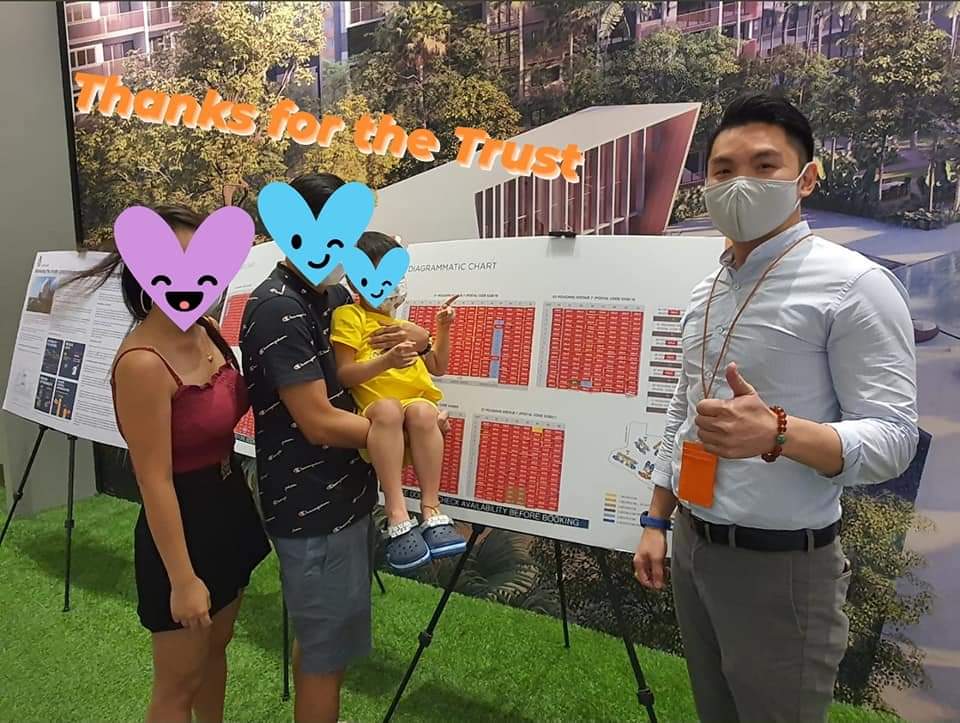 Mr Shawn
Buyer of Riverfront Residences
"It was a pleasure working with Rick throughout my selling and upgrading journey. His recommendations and knowledge of financial calculations and preparations are impressive - even factoring in risk management specific to us, for the next 5 to 8 years. He has shown his expertise in real estate and guided us step by step all the way, making transactions effortless for us. Well done Rick!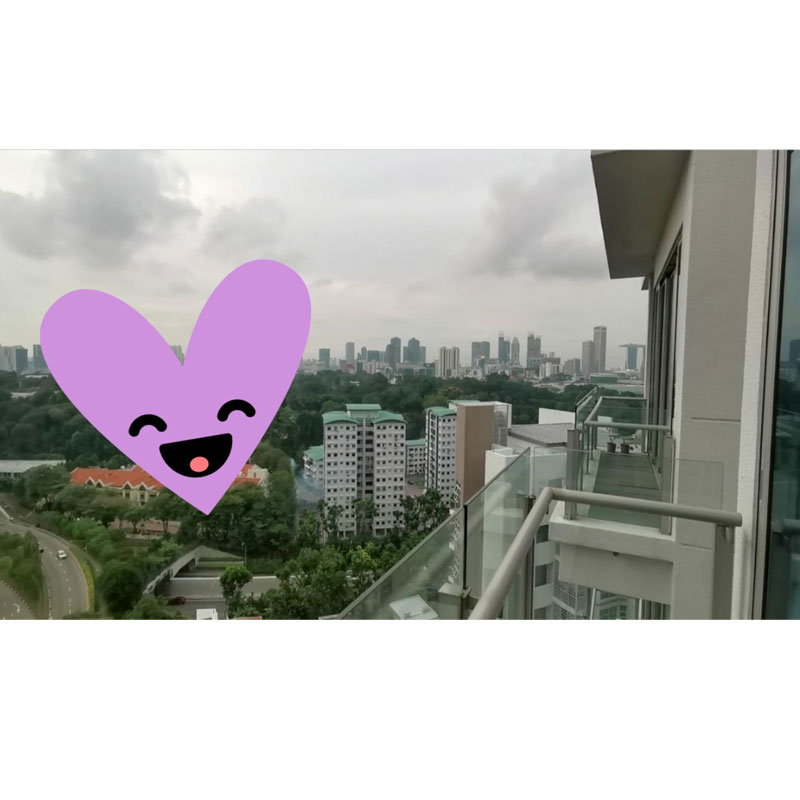 Ms Shufen
Buyer of Cairnhill Crest
Rick has been our go-to agent for our past few property transactions He actually patiently brought us to many various property viewings (I think it was more than 10!) before we finally settled on the Cairnhill unit. Rick also helped us iron out all the issues encountered along the way and we are very thankful for his service. Hence, we will continue to engage Rick for all our property related matters. We have encountered many agents throughout the years but Rick is the one that has the most profound display of professionalism, knowledge and dedication in his job. Please keep up the good work!"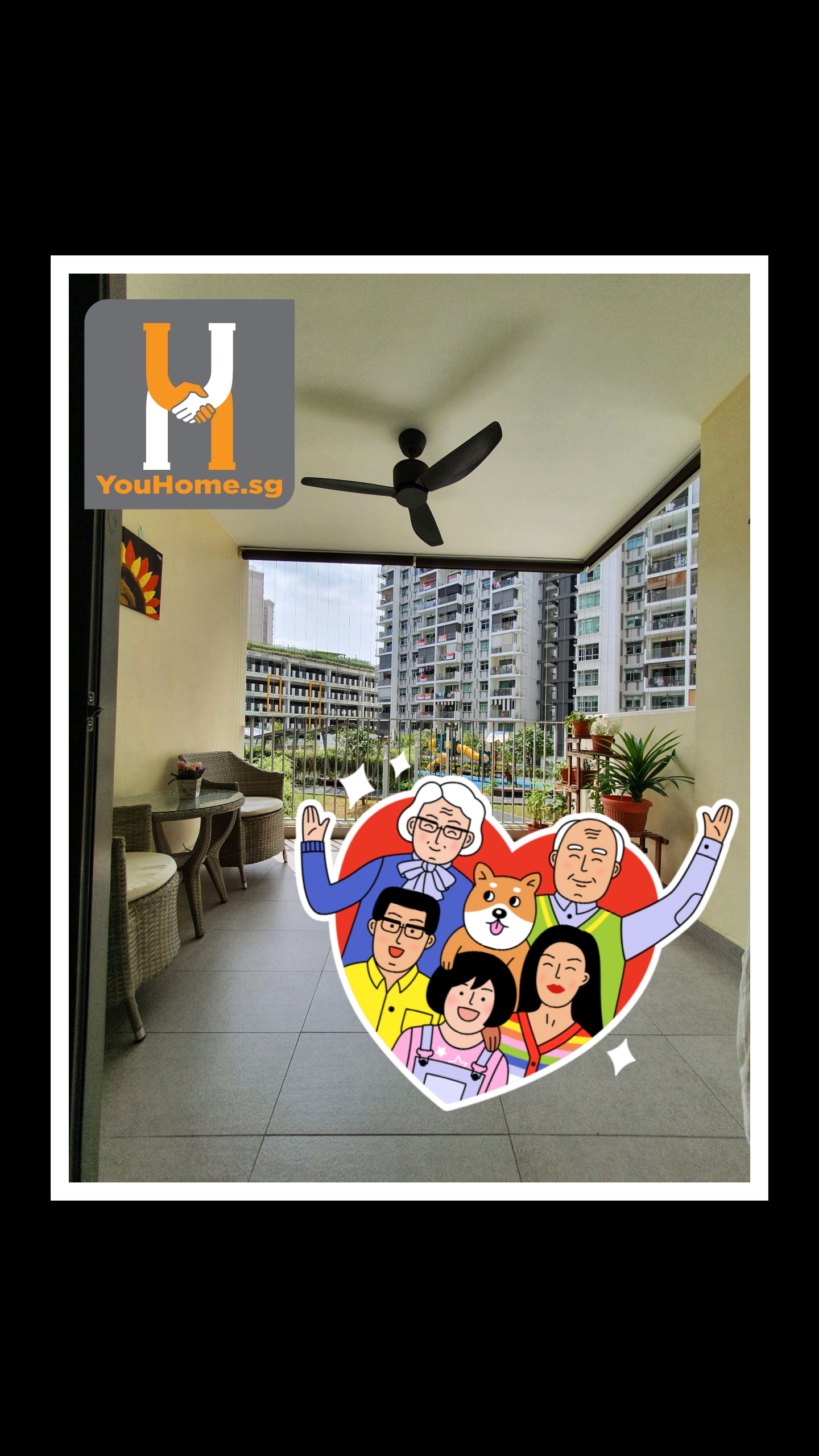 Ms Meena
Seller of Blk 475c Upper Serangoon
Rick's guidance really helps us to sell our unit at a good rate. He did a excellent job giving us professional assistance from step by step till the keys are handed over to the new owner.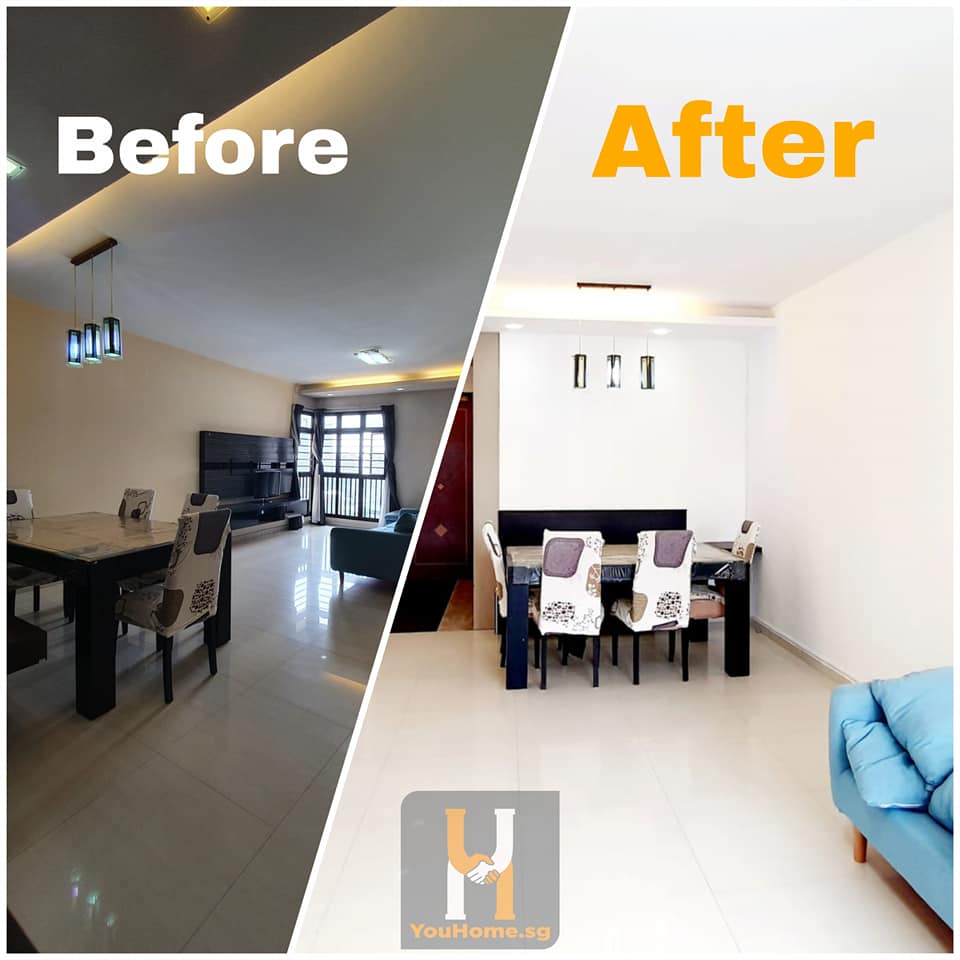 Mr Kingsley
Seller of Blk 91 Tanglin
We have worked with a few property agents. We find the interests of the agent are not well aligned with either the buyers or sellers as volume of transactions matter more. With Rick, you can be assured that your interests are well protected at all times. It is reassuring that he shares his opnion objectively to allow home buyers or home seekers to evaluate the decisions for themselves. Overall a smooth experience. Thanks Rick!
Ms Su
Seller of Blk 93 Paya Lebar Way
"Rick was introduced by a close friend of mine. This is my second time buying a flat (first time was 20 years ago) and I have forgotten all the procedure. With no experience dealing with selling and buying, this is my honest testimonial. Rick is a very responsible agent which I've met so far. Fast response to all my enquiries and he answered to all my doubts which I have. Reliable and he knows exactly what to do and will give you his utmost advise and service. I highly reckon Rick to those have the intention of getting property agent. Thanks so much Rick for the help and assistance you have rendered from start until the end of transaction. I would definitely recommend you to my relatives and friends. Cheers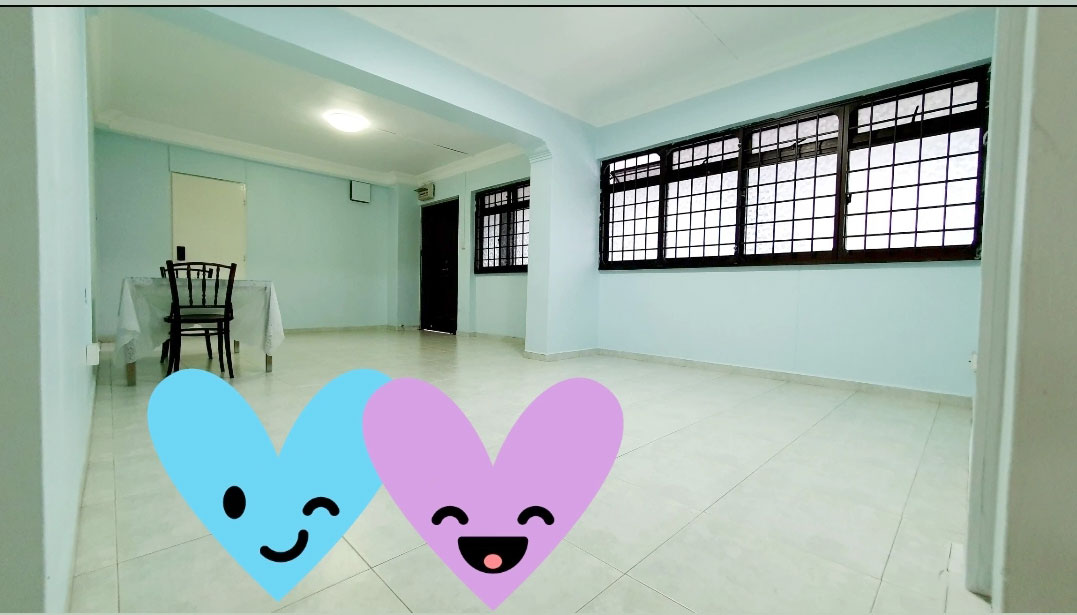 Shah
Seller of Blk 227a Compassvale
My wife and I are grateful that a friend of ours referred us to Rick to help sell our unit. Rick responded fast to all of our queries. In fact, we managed to sell off the unit faster than we expected thanks to Rick. He did not even need to resort to cheesy gimmicks and marketing. The journey was kept professional. Despite the toxic culture of the property industry, we can feel that he is sincere and committed in helping us. He is trustworthy and we felt that we were in safe hands with Rick as our agent.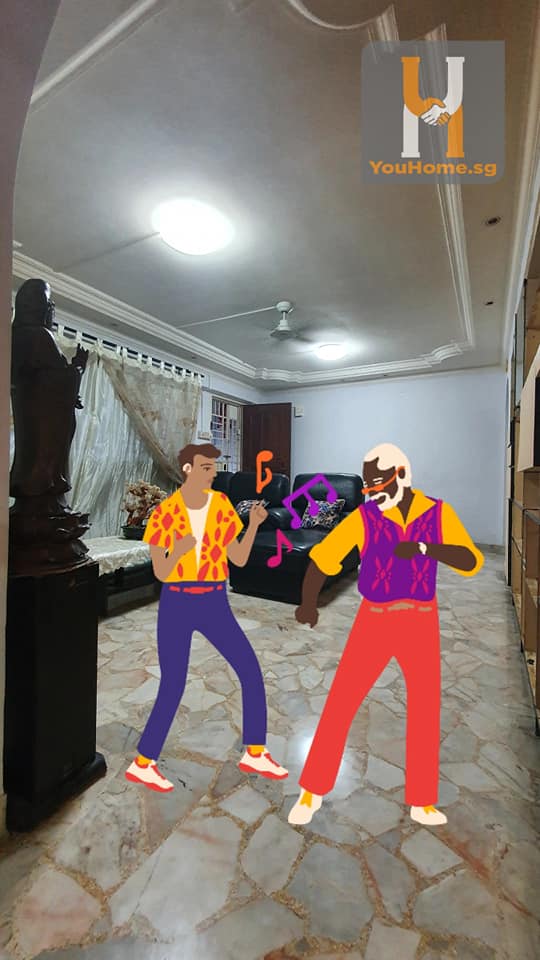 Ms Sharon
Seller of Blk 648 Ang Mo Kio
I had in the past dealt with agents who were pushy and did not do their homework. But with Rick, I am put at ease with someone who is not only very knowledgeable but understanding. He keeps my family posted on what we need to know, is very diplomatic, tactful and professional. If you need your place sold, you need a reliable person like Rick to help you. Thanks Rick once again. Warmest Regards, Sharon Lim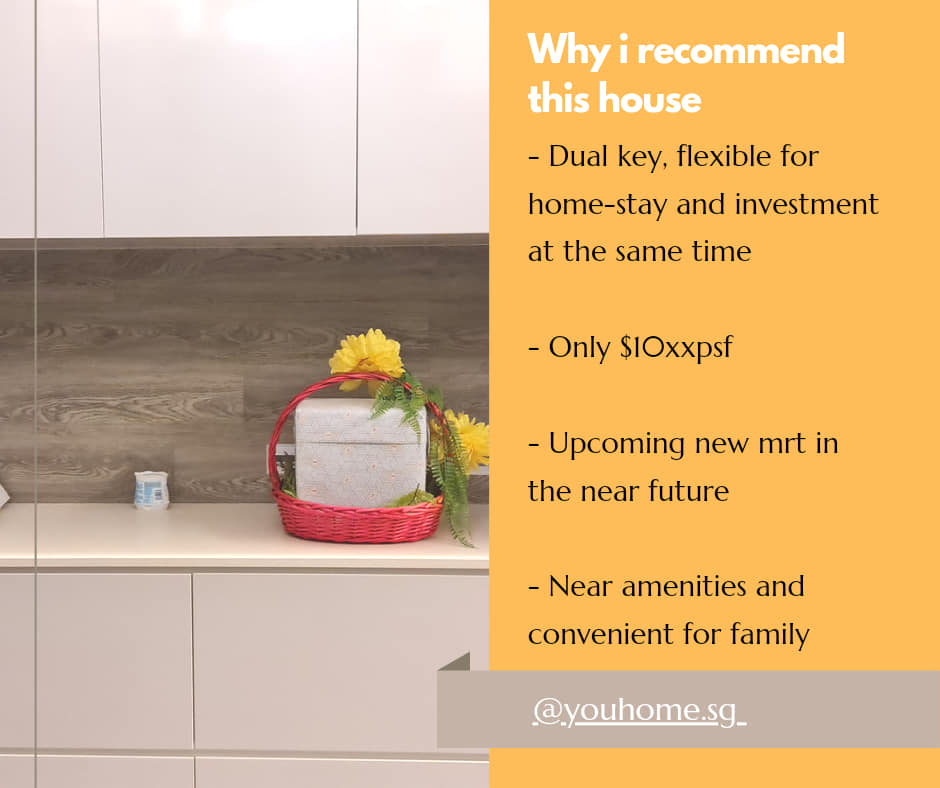 Mr Sri
Buyer of River Isles
Rick was introduced to me by a friend, who has seen Rick while he was helping another client. Rick has played an exceptional role while I was buying a private property. He is patient, humble, polite and a nice human being. I highly recommend him if you are looking for an agent in your property hunting. I worked with several agents but he will be my go to agent for any future deals. It was excellent experience..!
Have you learned something New Today? Please help to share.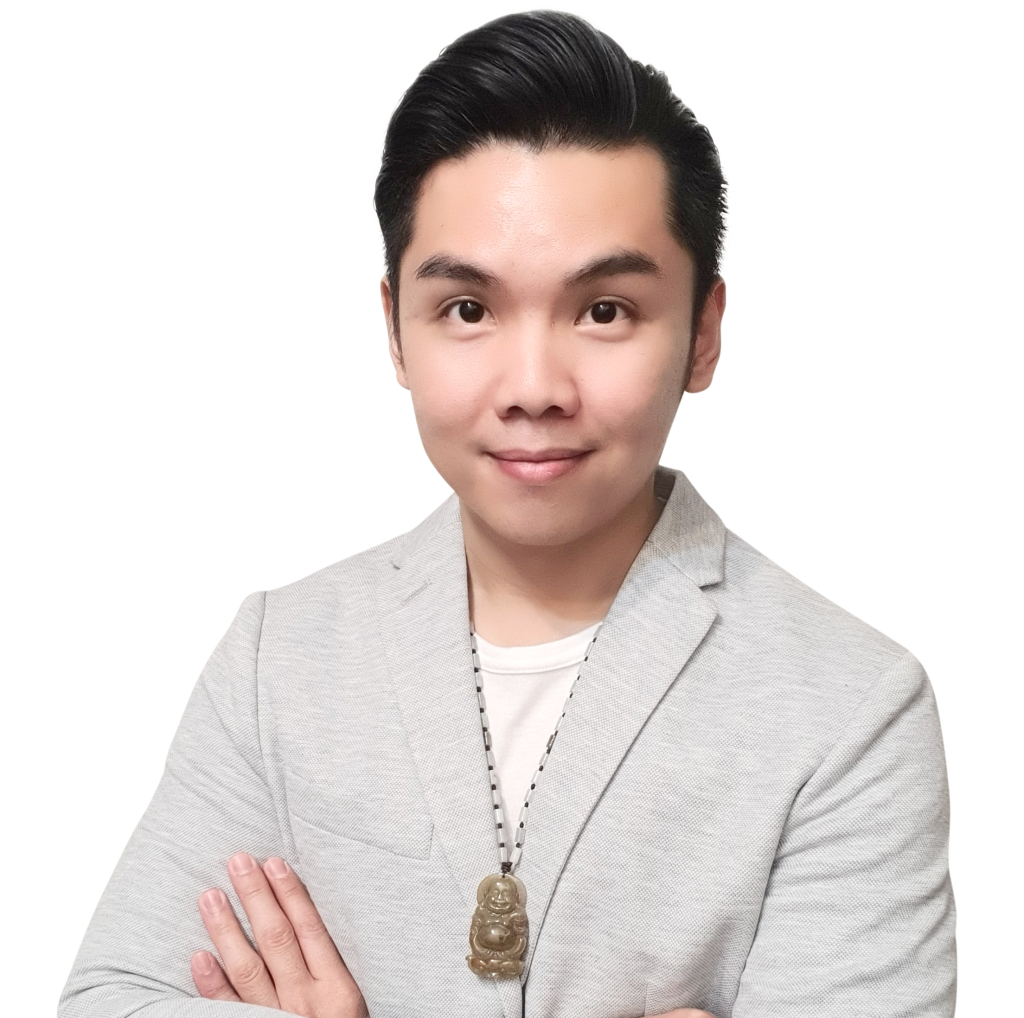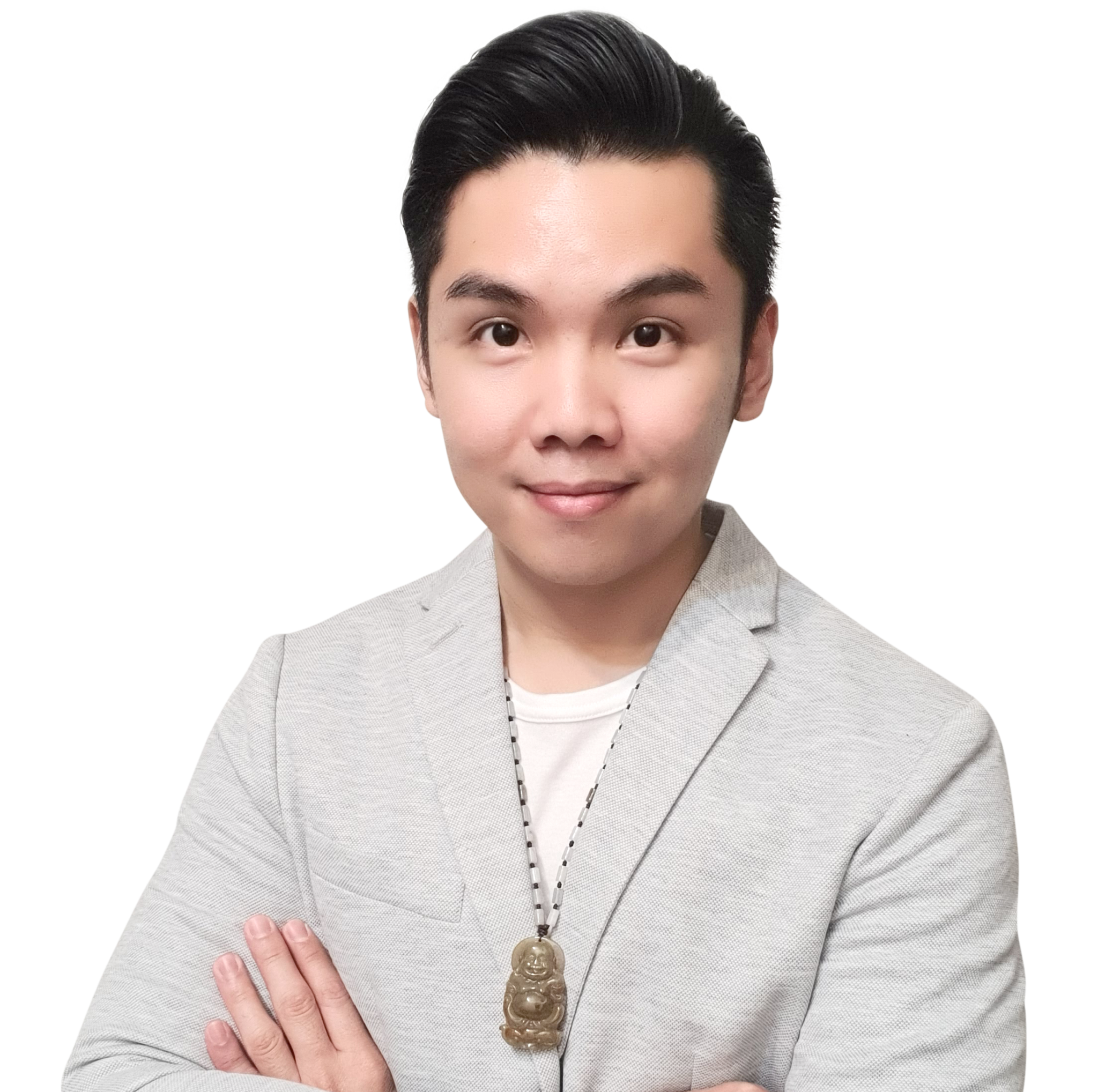 Greetings! My name is Rick Long, and I am proud to serve as the Associate Division Director of Huttons Asia Pte Ltd, with over a decade of experience in the real estate industry.
My passion for helping clients find their dream homes has grown exponentially during my tenure in the field. As a graduate of Singapore Polytechnic, I have always valued the importance of hard work and determination.
My prior experience serving in the airforce instilled in me the value of teamwork, perseverance, and discipline.
Over the years, I have been privileged to receive several accolades for providing exceptional service and dedication to my clients.
My ultimate goal is to ensure that each individual I work with has the best possible experience, whether they are buying or selling a property.
One of the most rewarding aspects of my work is receiving glowing five-star reviews from satisfied clients.
Knowing that I have positively impacted someone's life is truly humbling, and it motivates me to continue striving for excellence every day.
When I am not working, I enjoy spending quality time with my loved ones, indulging my passion for sports, and exploring the rich and diverse culinary landscape of Singapore.
Amidst the bustling pace of life, I relish moments of calm by immersing myself in the art of tea-brewing and teapot appreciation.
My commitment to delivering exceptional results to my clients is anchored on my extensive knowledge and experience in the real estate industry.
Above all, I always strive to be kind, respectful, and approachable.
Thank you for taking the time to learn a little more about me. I look forward to the opportunity of working with you.
Additionally, Rick is a proud fur daddy to two rescue kitties and loves spending his free time with his wife and furbabies. He believes in giving back to the community and volunteers his time to animal welfare causes whenever possible.