Should You Sell Your HDB flat in 2021?
2020 has been an unpredictable year for many of us – from the unfolding of the pandemic, the nation-wide "circuit-breaker" and now, the slow return to normalcy with phase 3 introduced just towards the end of the year.
Similarly, at Youhome.sg, I have experienced a fulfilling year of opportunities along with the winds of change – with me adapting to new ways we service and provide consultations to my clients and finding a great new balance!
Property demand to pick up with overall macroeconomic recovery post-COVID


Diminishing supply of new projects and land could keep prices high


Improvements to HDB resale market


And more…
To help you focus your efforts, I've consolidated the considerations for 3 common groups of property buyers and/or sellers:
HDB reach (MOP): To Sell or Not To Sell?
Upgrading Plans: Bigger HDB Resale or Private Property?
Down-sizing Plans: Can Downsizing Help to Reduce Financial Commitments?
Feel free to skip ahead to which section is relevant to you!
1. HDB reach (MOP): To Sell or Not to Sell?
If you have a BTO that is approaching the end of the much-awaited 5-year minimum occupation period a.k.a MOP, you might have heard from your friends or family to sell the flat quickly before the prices dip.
Here is a case study based on the resale price index of Punggol 5-room flats in two different age brackets – one that is 5 to 10 year-old (just after MOP period) and another that is 10 to 15 year-old.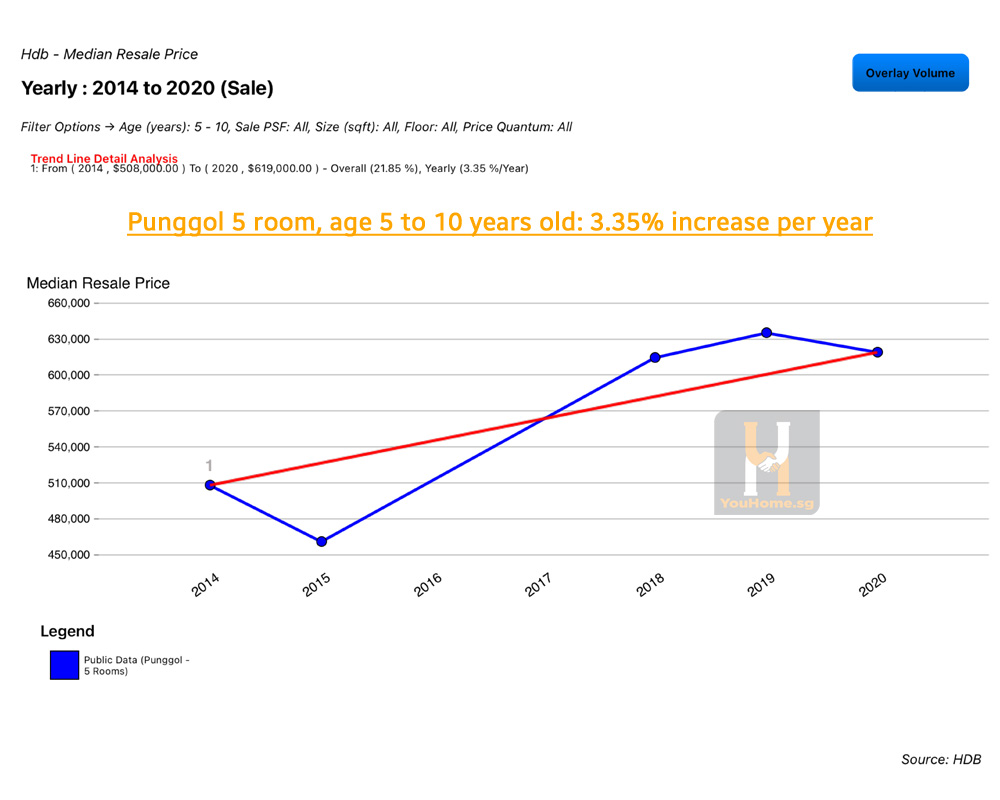 Here's what the numbers show:
For flats sold just after MOP (5 years) to slightly older flats within 10 years, the median price shows an appreciation of 3.35% per year.


In contrast, for flats that are only sold after 10 -15 years, the median price show depreciation of 1.19% per year.
If you know your BTO is not going to be your forever home, the smart decision is to make plans to sell!
Just make sure you don't hold on too long if you plan to make a sale, since it can affect you in quite a few ways.
One example is the amount of cash proceeds you will receive from the sale.
If you delay a sale and your flat's price depreciates, you will end up with much lesser cash proceeds (that can be used for your next purchase).
In some cases, we have seen a difference of up to $50,000 reduction in profits just because of a delay in sales.
2. Upgrading Plans: Bigger HDB Resale or Private Property?
a) Upgrading for more space
If so, 2021 may be a good year to consider upgrading to a larger space at home with more space for everyone!
With a relatively strong HDB resale market, it is most definitely a good sign to sell and lock in the cash profits to channel into either an older and bigger HDB resale or private property.
b) Upgrading for lifestyle change
2021 is a good time to consider making the change!
Wondering why so?
Analysts in the industry are anticipating trends that could push up prices further in the short-medium term! Not good news for anyone since that means more cash outlays in the future!
Hence so now's a good time to enter before:
Changes to higher buyer stamp duties for investors and foreigners to mitigate the steady price increases


Possible tightening of mortgage terms


Developers increasing minimum sizes for new developments


All of which will make upgrading or investing a lot more expensive in the future!
3. Down-sizing Plans: Can Downsizing Help to Reduce Financial Commitments?
With the pandemic wreaking havoc on the economy, it is inevitable that many have their livelihood significantly impacted.
If you are a property investor who is seeing less than optimal returns on your property portfolio due to the economic downturn, and hope to reduce your monthly mortgages, it might be helpful to look at restructuring your property portfolio.
While it may be a difficult decision to make, downsizing is definitely an effective way to help reduce financial commitments in the long-term.
With the right professional guidance and help you navigate around taxes, fees and any other hidden costs, downsizing can be a smooth and painless process for you.
Still Undecided About Selling Your HDB in 2021?
Just by reading the headlines, we can tell that both HDB resale and resale condos in Singapore are moving on an upwards trend by the end of 2020.
Buyers' interest and demand for properties have increased and the forecasted dwindling supply in the near future also added to the attention while economy is midway towards recovery.
Recent article also touched on potential cooling measures that may be implemented soon.
In all, the nature of selling property is understandably complex and different depending on each individual needs.
This is why we hope this article helped to shed some light on possible opportunities and options for you if you find yourself in any of the above 3 situations!
Property agent review - What my clients say about me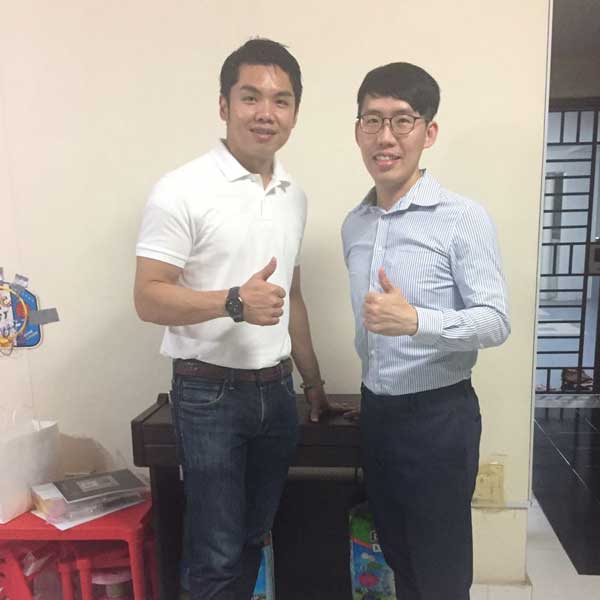 Mr Ang
As a investor interested in taking advantage of the booming property market in Singapore, I needed a realtor with in-depth knowledge of the local market. Using his understanding of the various sectors of the market, Rick generated a investment progression report and we decided to buy a condominium in a choice area with huge potential for multiple returns in the future. Thanks Rick, I will definitely be doing business with you for a long time!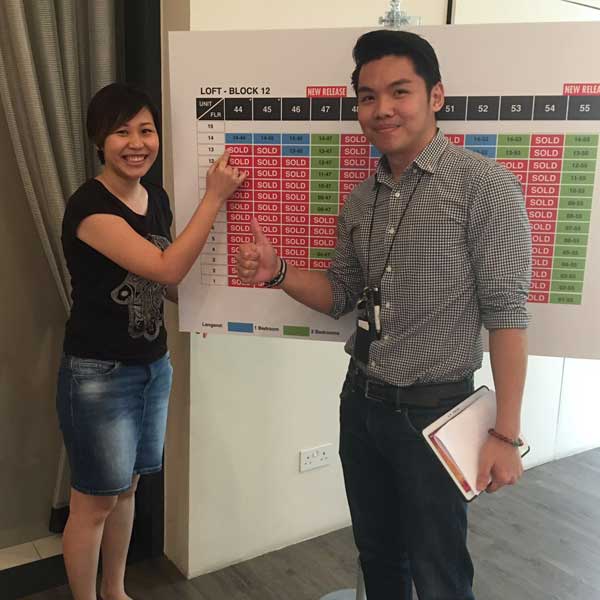 Ms Claire
I am writing in to compliment Rick Huang for his invaluable service, for the sale of my Esparina Residences. The process was complicated but he was able to empathize with my situation and also provide brilliant advices that ensue the smooth transaction. In all, I am appreciative with his professionalism and human touch in this journey. Thank you!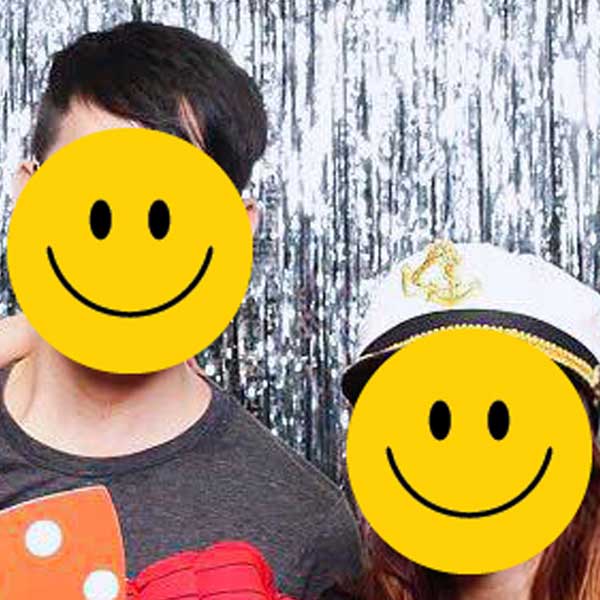 Ms Ho
I was sceptical about engaging a friend to sell our house. However, Rick has put himself out on so many levels just to ensure everything went smoothly, promptly and correctly at every stage. I trust Rick and would surely recommend him to anybody seeking to buy or sell a home! I do not usually post reviews but this is worth investing my time. Thanks once again..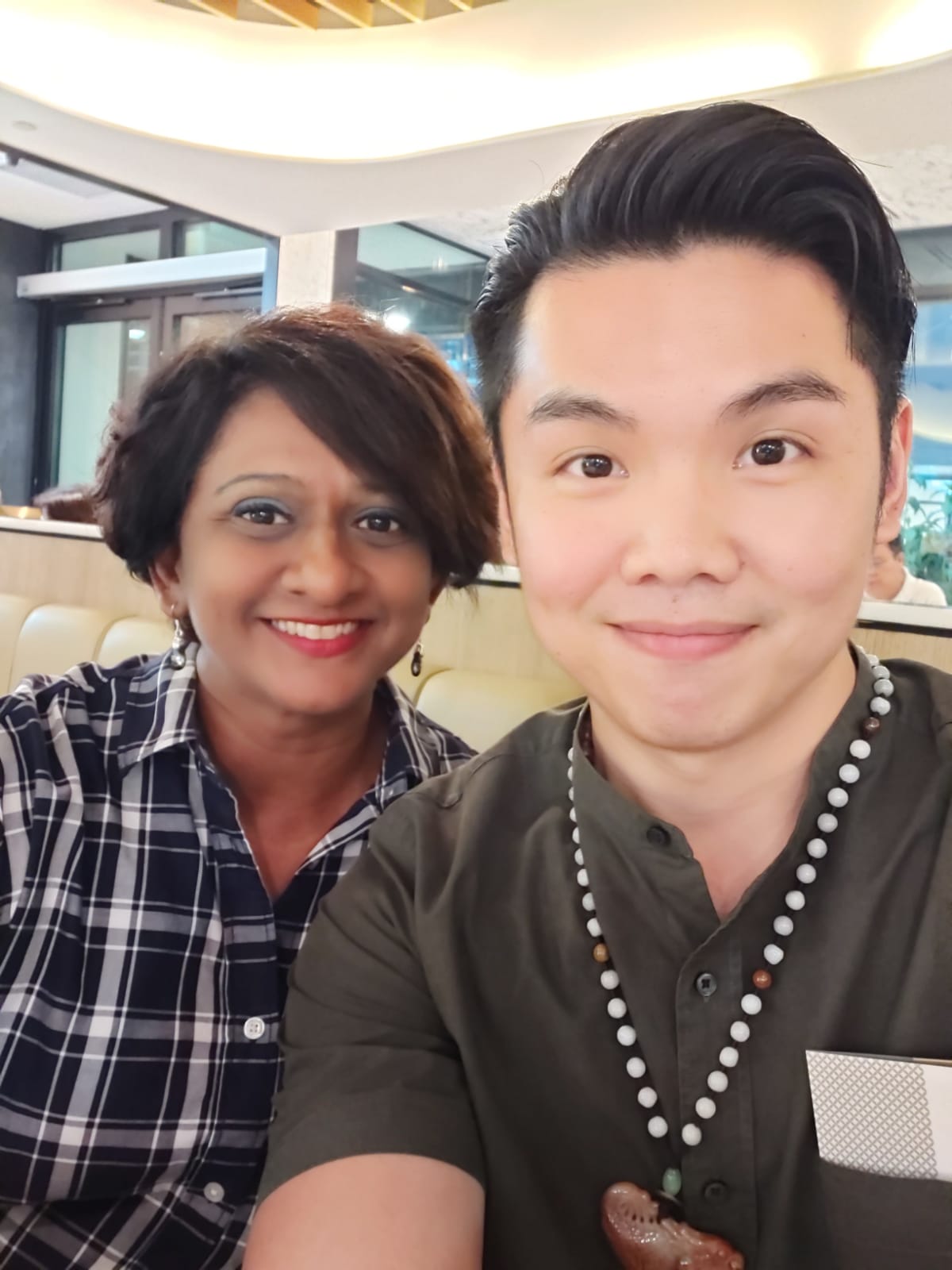 Ms Malar
His service is beyond my expectations. Always going the extra miles to serve his clients.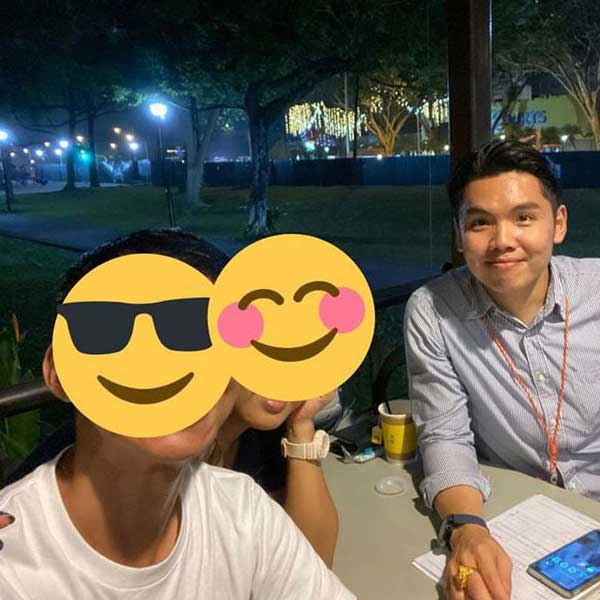 Ms Jo
My husband and I started our home-search by ourselves but was met with issues soon enough as we were unsure of the important things and areas to look out for and we were also not experienced in the negotiation process with the seller's representing agent. Soon after hearing our problems, I was introduced to Rick by a friend. The entire buying process quickly became swift and smooth; Rick understands our needs, puts our personal interest first, seals us a good deal and educated us along the way about the important things and areas to pay attention to. Thumbs up to Rick and we will recommend him to anyone for their home-search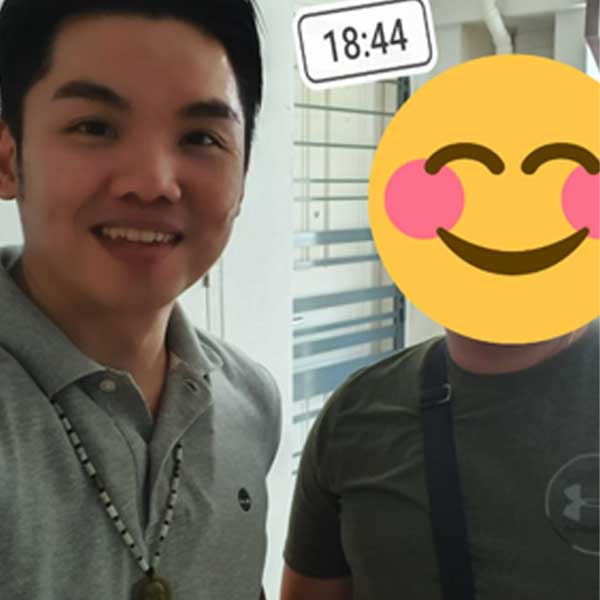 Mr Eddie
"In short, Rick did an amazing job. He sold our house at a higher than initially discussed price and got us a good deal for our purchase. Both my wife and I are impressed with his professional yet friendly approach. We will definitely work with him again and recommend him to anyone."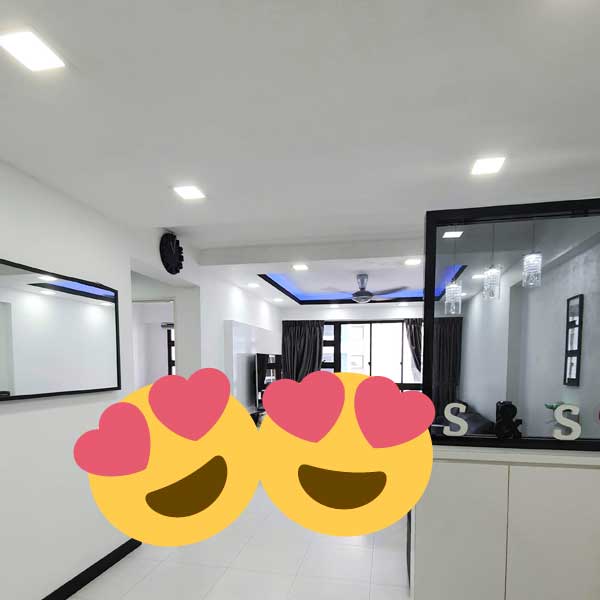 Mr Liew
Rick is a very down to earth person. No hard sell or pushy technique. He helped us in planning for upgrade and showing us how to invest in property with in depth property analysis report.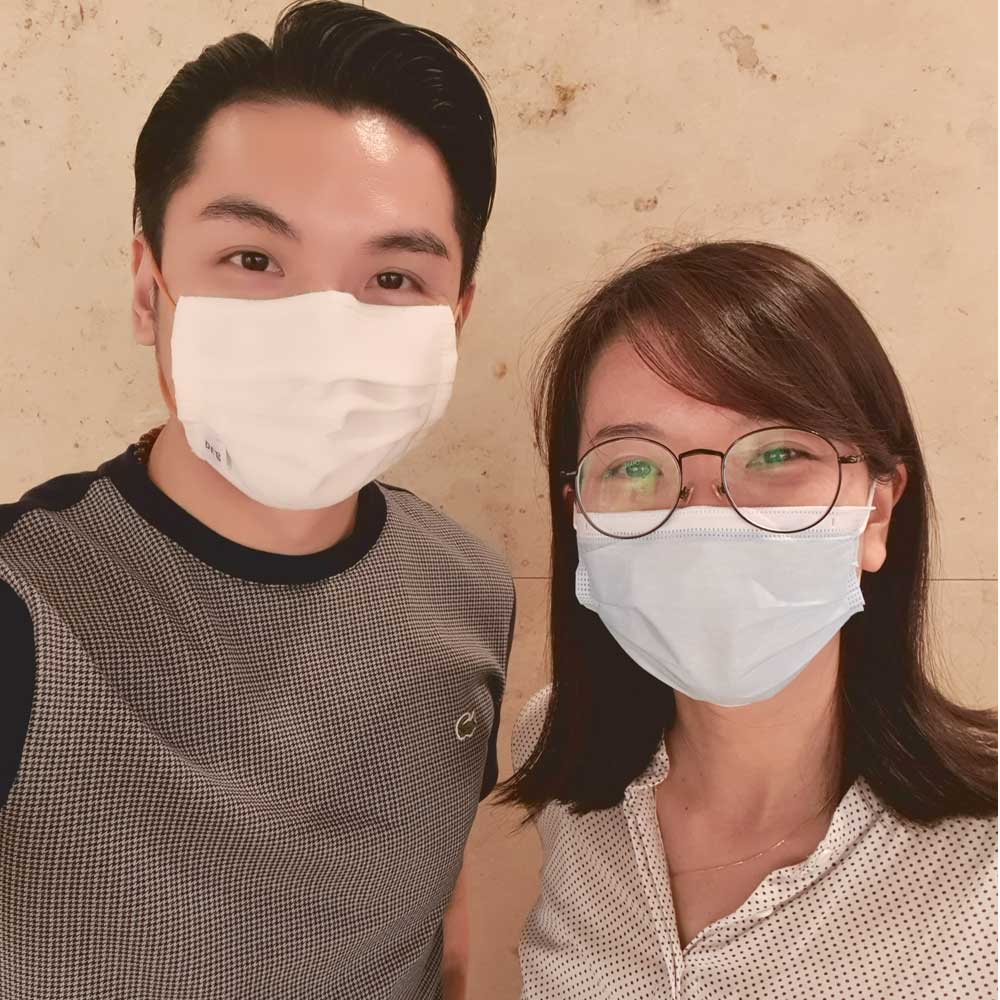 Miss Chong
His service is superb. With his property mkt analysis skill, I managed to purchase my first property in Singapore. He is always patient and helpful whenever I have any query about property purchase procedure, especially the computation part of the downpayment. In nutshell, I am really grateful and appreciate for his support.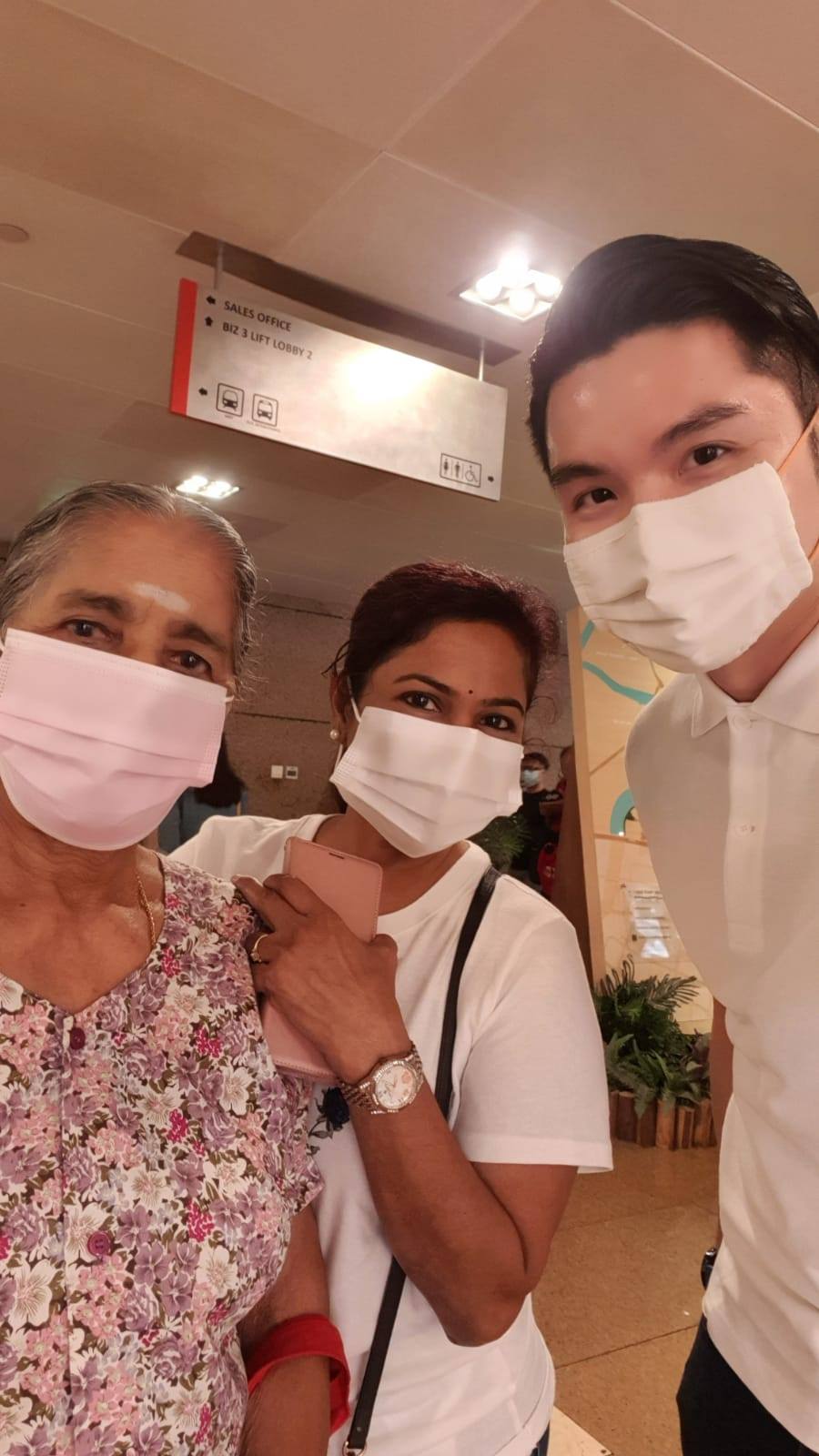 Selvi
Rick is an agent who has displayed his potential in his services. He provided us a very personalised guidance when we first approached him with an intention of purchasing a resale flat. With his knowledge and years of experience has made the entire purchasing process seamless. Thank you Rick for being a great friend and a fantastic agent!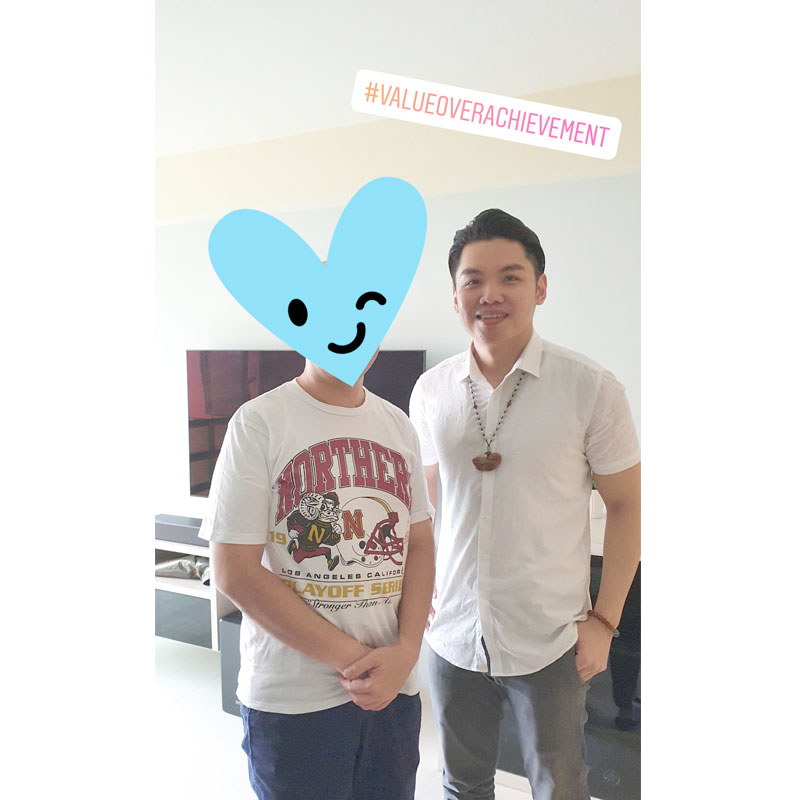 Mr Mark
Rick service has a very personal touch. He was extremely patient and professional and does not rush us into making any decisions he provided us with sound advice whenever we have questions and was always ready to provide help with regards to any matter. What impress us the most was the extra step he went by assisting us with the purchase of our new home, even though this was in no way his responsibility to do so. Thank you for the hassle free experience Rick. Highly recommended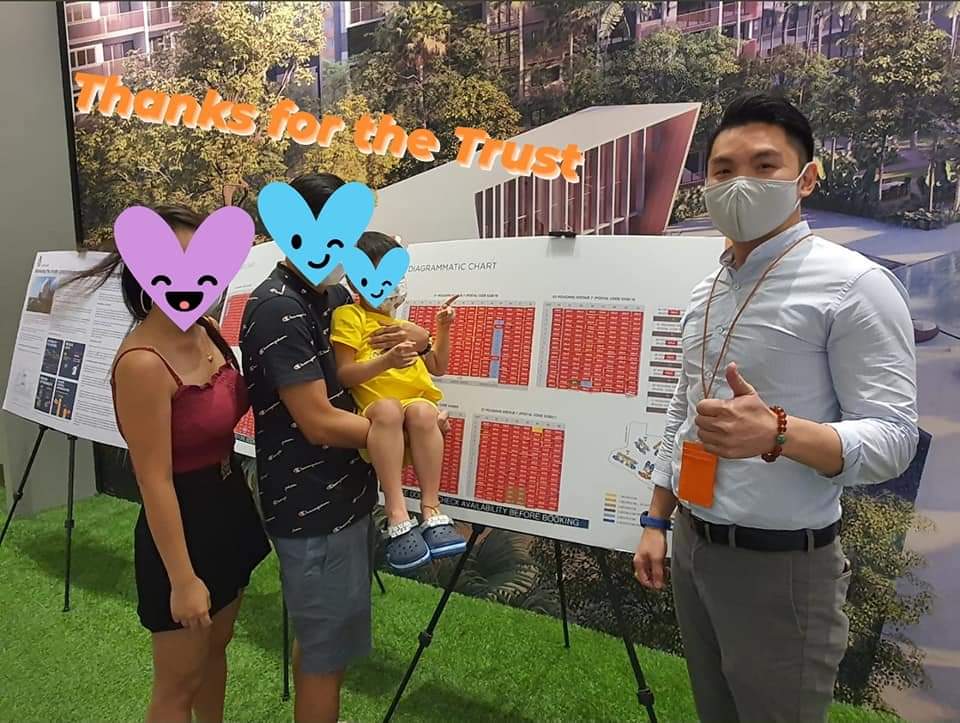 Mr Shawn
"It was a pleasure working with Rick throughout my selling and upgrading journey. His recommendations and knowledge of financial calculations and preparations are impressive - even factoring in risk management specific to us, for the next 5 to 8 years. He has shown his expertise in real estate and guided us step by step all the way, making transactions effortless for us. Well done Rick!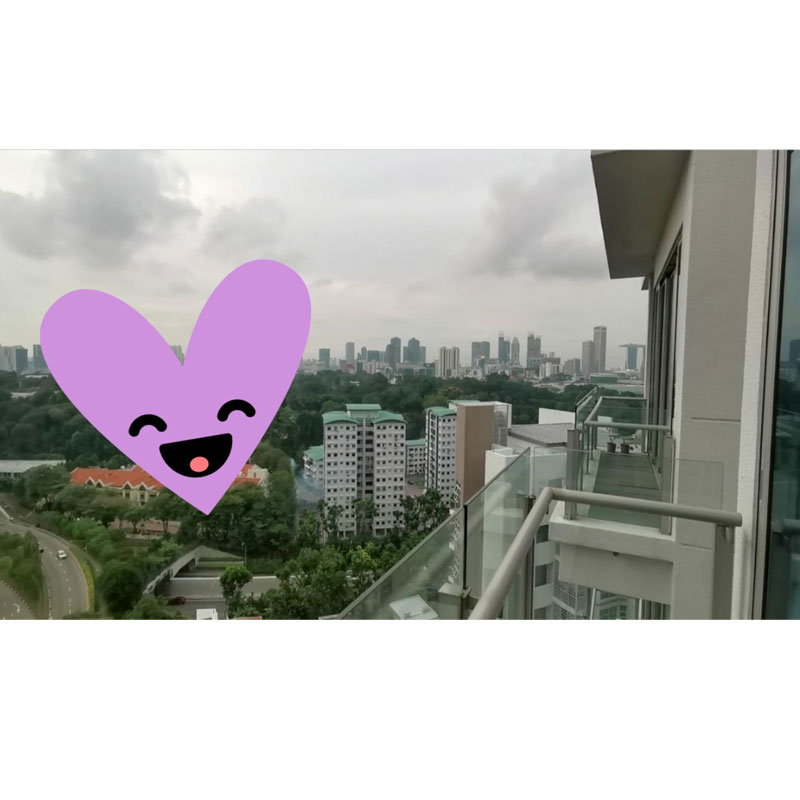 Ms Shufen
Rick has been our go-to agent for our past few property transactions He actually patiently brought us to many various property viewings (I think it was more than 10!) before we finally settled on the Cairnhill unit. Rick also helped us iron out all the issues encountered along the way and we are very thankful for his service. Hence, we will continue to engage Rick for all our property related matters. We have encountered many agents throughout the years but Rick is the one that has the most profound display of professionalism, knowledge and dedication in his job. Please keep up the good work!"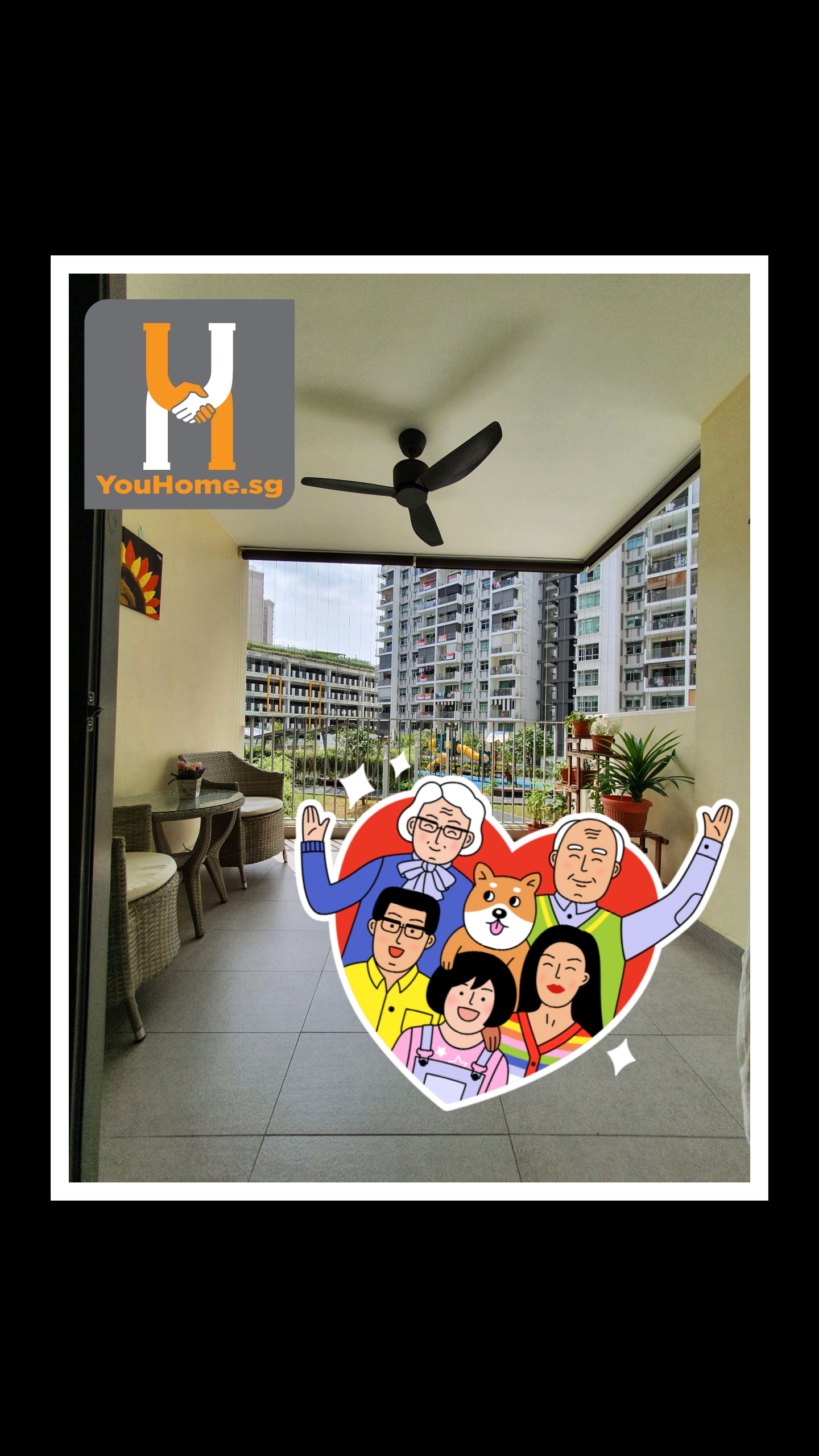 Ms Meena
Rick's guidance really helps us to sell our unit at a good rate. He did a excellent job giving us professional assistance from step by step till the keys are handed over to the new owner.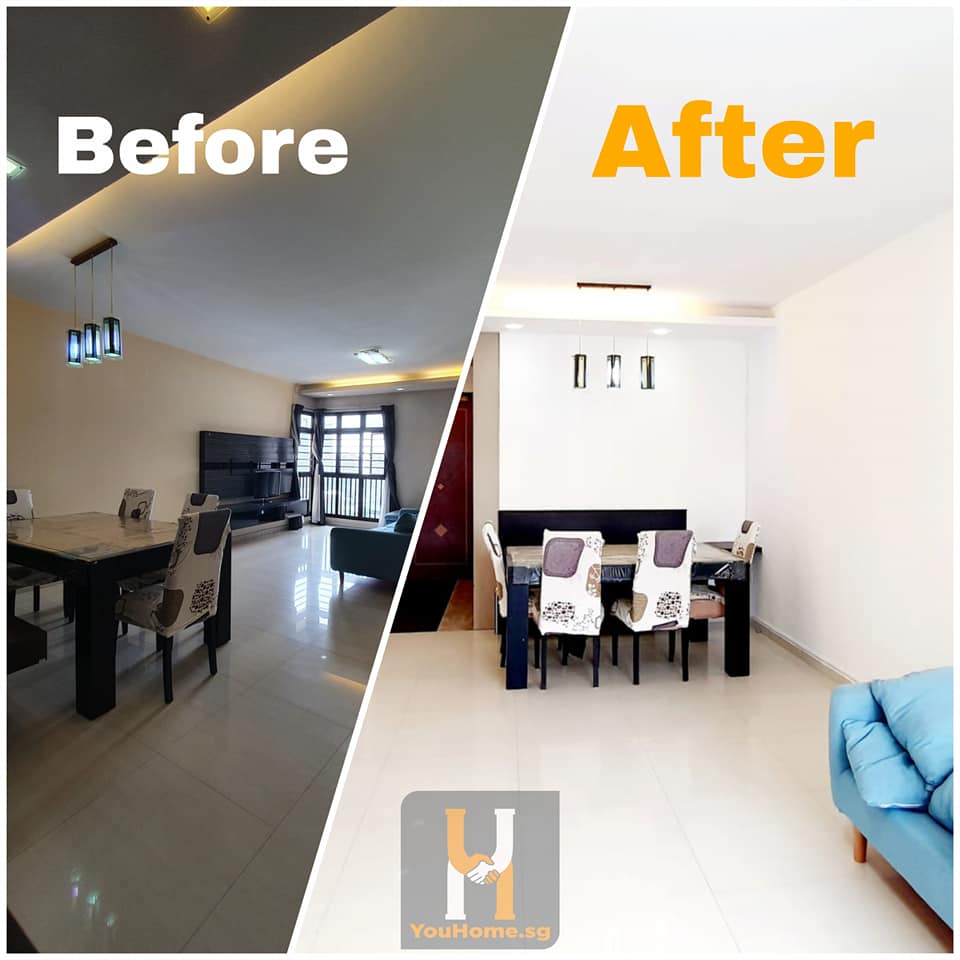 Mr Kingsley
We have worked with a few property agents. We find the interests of the agent are not well aligned with either the buyers or sellers as volume of transactions matter more. With Rick, you can be assured that your interests are well protected at all times. It is reassuring that he shares his opnion objectively to allow home buyers or home seekers to evaluate the decisions for themselves. Overall a smooth experience. Thanks Rick!
Have you learned something New Today? Please help to share.
Rick Huang, Associate Division Director of Huttons Asia Pte Ltd, has been in the Real Estate industry for more than a decade.
He is driven, committed and is enthusiastic about real estate investments.
Today, he leads Team Youhome.sg, and together, he aims to provide his clients with the best experience in their property journey.
The team focuses on understanding the client's finances and needs and is determined about delivering the best solutions and results for them.
Amidst the hustle and bustle, Rick enjoys quiet time and indulges himself in the intricate art of tea-brewing and teapot appreciation.
He would also take this chance to energize himself and reflect on his personal development and areas of improvement.
He is also a proud fur daddy to 2 rescue kitties and loves spending his free time with his wife and furbabies.