Is It Smarter To Pay Home Loan Using Cpf Or Cash?
Many first-time homebuyers (be it BTO, resale or private) tend to ask this question: "Should I pay my home loan using CPF or Cash?" and depending on who you are asking (your friend, your family member or property agent), you will get different answers.
So why not let me share my experience with everyone here, as part of my series of useful guides [Singapore Property Blog] for all new homeowners out there.
How Can I Use My CPF To Pay for My House?
First things first, this is a straightforward list of items you can use your CPF (OA account) for your property purchase.
Using it for all or part of the purchase price (Up to a limit – You can calculate the limit via the official 

CPF Housing Usage Calculator here) 


Repaying your monthly home loan installments (either to HDB or Bank)



Paying of stamp duties, legal fees, and other housing-related expenses
Available Options of Home Loan Repayment
There is no doubt that many Singaporeans choose to repay their monthly home loan installments using their CPF.
It is convenient and easy to do so, without seeing actual cash depleting from your bank accounts. As the saying goes "Out of sight, out of mind".
But is this a SMART option? As compared to other less popular yet available options out there?
1. Repaying home loan using CPF
Option 1 is the most popular method of home loan repayment amongst Singaporeans.
Why? This is because many believe that CPF monies are "trapped" and have limited chance of usage.
Therefore, might as well use it to finance big-ticket item, like a house! Since this method draws down monies from your CPF OA account, which are ready cash and money that you have absolutely no access to, until you are aged 55.
Pros of using cpf for mortgage repayment
You will have more available cash on hand (since the repayment comes 100% from your CPF OA account).
Flexibility to use available cash on other forms of investments with returns, higher than 2.5% (CPF interest rates per annum), to grow your retirement fund.
Cons of using cpf for mortgage repayment
Being unable to grow your "retirement nest egg" in your CPF OA savings with a stable 2.5% p.a. interest.
HDB and Bank home loans are sometimes lower than 2.5% p.a. interest. (SIBOR-pegged mortgage rates have also been on a downward trend!
There is a maximum withdrawal limit of up to 120% of the valuation sum that you can use your CPF for.
You will need to return all CPF monies with accrued interest when the house is sold.
As you can see, even though tapping on CPF OA account is simple and fuss-free, it does come with opportunity cost!
2. Repaying home loan using Cash
Many first-time owners may freak out at this glaring option, "You mean I have to draw down on my bank account monthly for the next 25 years of my life?"
Okay, before anyone falls off their chair, let us do some math to help allay your concerns.
Consider this! An average 4-room BTO in Singapore costs around $350,000 (excluding grants). Given that you can typically get a bank home loan (75% of the home price or value), or HDB housing loan (90%), that works out to:
Estimated Loan (90% of price/value): 90% x $350,000 = $315,000
Assuming a maximum loan period of 25 years with an interest rate of 2.6% (Hdb loan interest), the estimated loan repayment is approximately $1,429 per month, over 25 years.
Not so good with math? Don't worry, simply use this Monthly Instalment Calculator courtesy of HDB to calculate your estimated monthly instalment amount.
That is not so bad is it? Between two homeowners, that works out to just about $700+ each per month. And imagine this amount could be even lesser if you take up a bank loan with lower interest rates.
Pros of using cash for mortgage repayment
Allows you to accumulate CPF OA savings at a stable 2.5% p.a. for retirement fund.
You can even transfer unused CPF OA savings into Special account for an even higher guaranteed interest rates.
Prevents negative cash sale in the future. There are real situations where homeowners end up without cash on hand. 
Cons of using cash for mortgage repayment
This option requires you to have sufficient cash on hand and not everyone can consider this alternative.
3. Repaying home loan using partial CPF and partial Cash
While you can choose to use either one or the other, do note that there is also an option to use both: partially in CPF and partially in cash.
In the situation where your home loan interest (i.e. in the low range of 1%) is lower than CPF interest rates of 2.5%, it is beneficial to pay more in cash – since you can "earn" more from the CPF interest rates.
And vice versa if the situation is flipped. You get the drill!
Alternatively, you can decide how much cash you want to fork out each month, and use CPF to top up the remaining sum.
Do you know that new mop flat may also experience negative sale because of cpf accrued interest?


Will you be keen to go the extra step and further understand successful concepts practiced by home-owners to make the change today, for a better tomorrow!


What is holding you back from approaching a professional, who may be able to help you progress and upgrade your lifestyle without the hassle?


Did you know that Financial Freedom and a comfortable retirement is possible, for those who knows how?
Conclusion - Should I Repay My Home Loan Using CPF or Cash or Both?
While it depends on everyone's personal financial health, the short answer is: Pay with cash if your money is not being used for any other purposes.
If cash is insufficient, there is no dilemma – simply pay with CPF. Unfortunately, you must deal with the cons of this option as shared above.
In other situations, CPF payment is a good alternative only if you require the cash liquidity to invest in other investments which can yield better returns than the 2.5% of your CPF OA account.
I sure hope this breakdown is helpful to your decision-making process.
Do check out other useful articles for new readers in my property blog!
I have successfully helped hundreds of homeowners just like you since 2010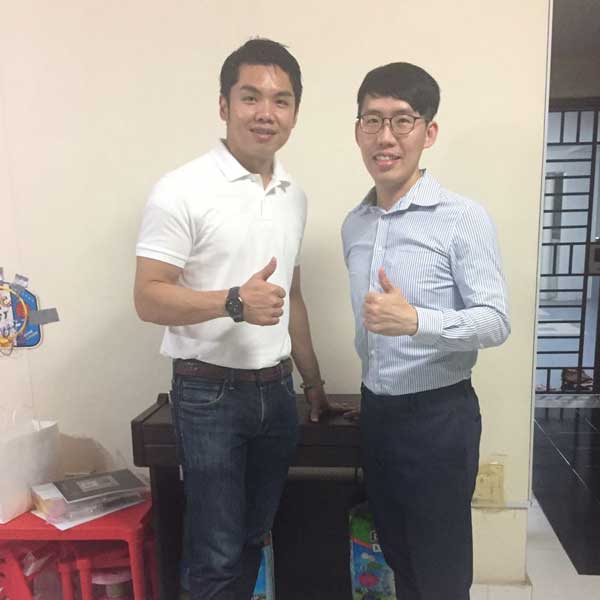 Mr Ang
As a investor interested in taking advantage of the booming property market in Singapore, I needed a realtor with in-depth knowledge of the local market. Using his understanding of the various sectors of the market, Rick generated a investment progression report and we decided to buy a condominium in a choice area with huge potential for multiple returns in the future. Thanks Rick, I will definitely be doing business with you for a long time!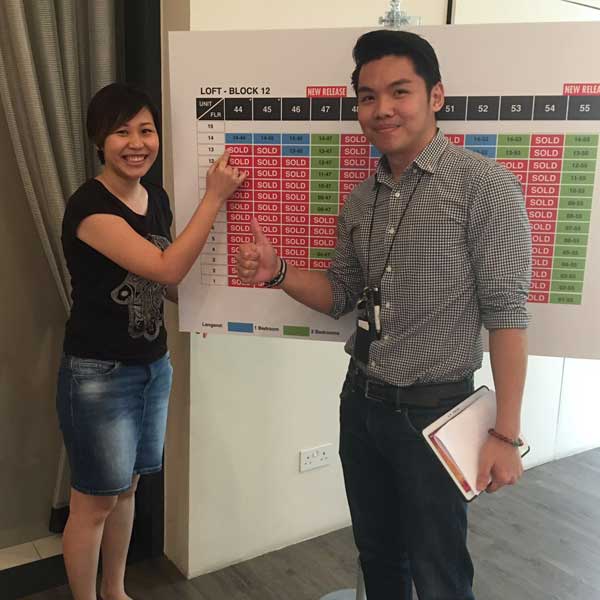 Ms Claire
I am writing in to compliment Rick Huang for his invaluable service, for the sale of my Esparina Residences. The process was complicated but he was able to empathize with my situation and also provide brilliant advices that ensue the smooth transaction. In all, I am appreciative with his professionalism and human touch in this journey. Thank you!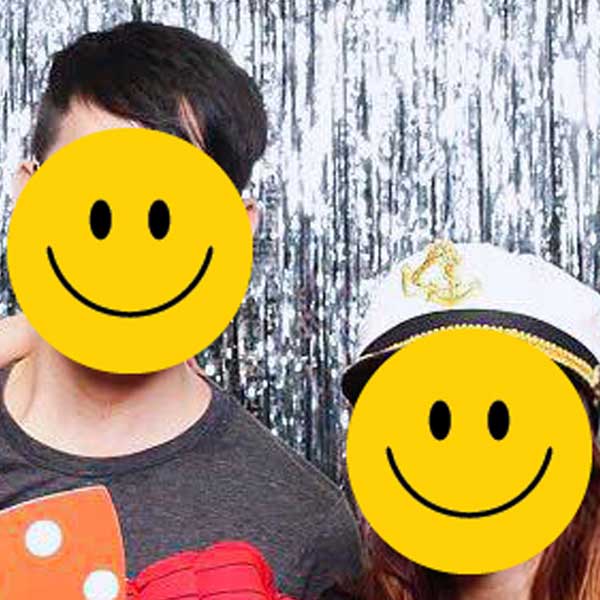 Ms Ho
I was sceptical about engaging a friend to sell our house. However, Rick has put himself out on so many levels just to ensure everything went smoothly, promptly and correctly at every stage. I trust Rick and would surely recommend him to anybody seeking to buy or sell a home! I do not usually post reviews but this is worth investing my time. Thanks once again..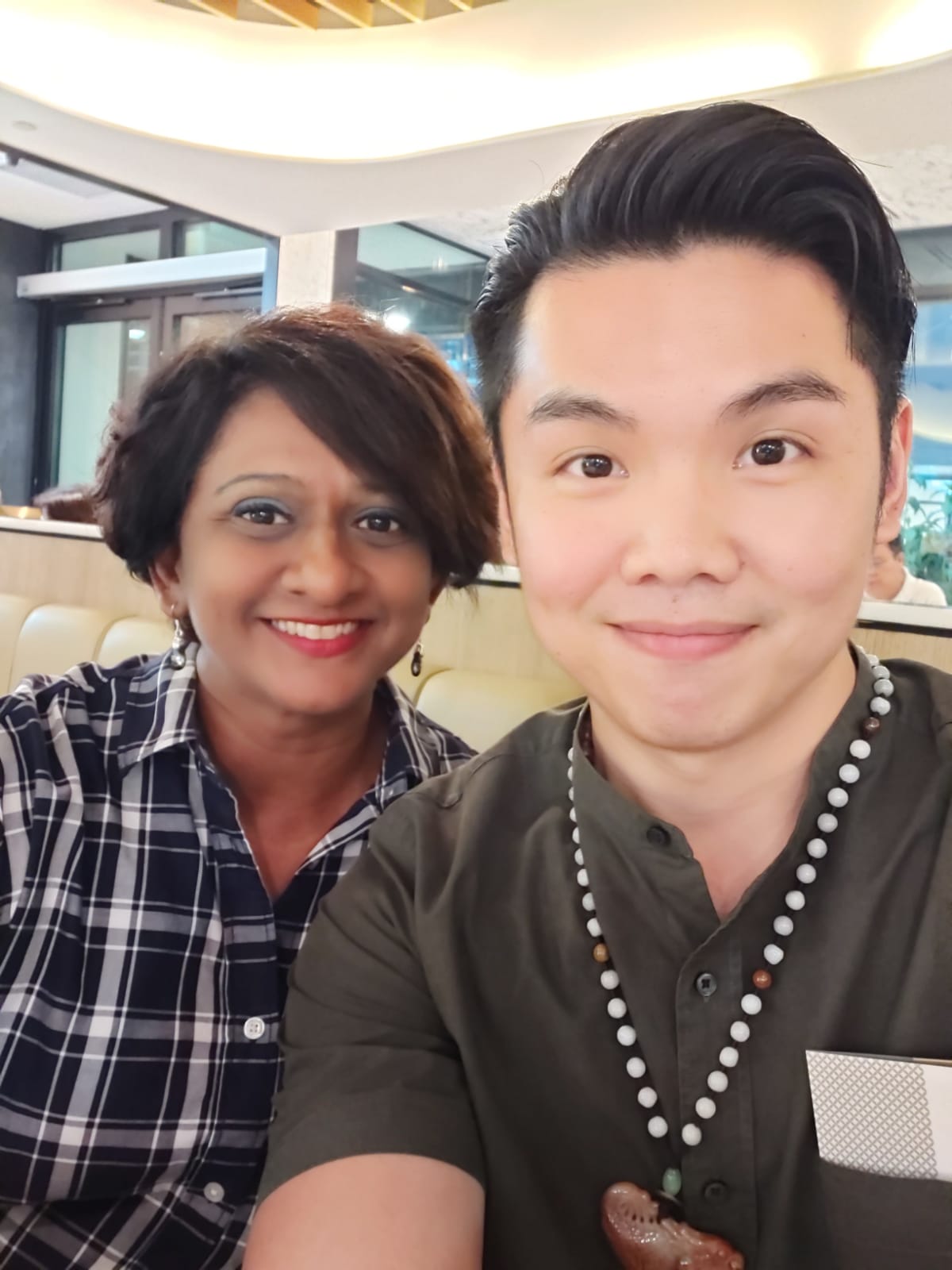 Ms Malar
His service is beyond my expectations. Always going the extra miles to serve his clients.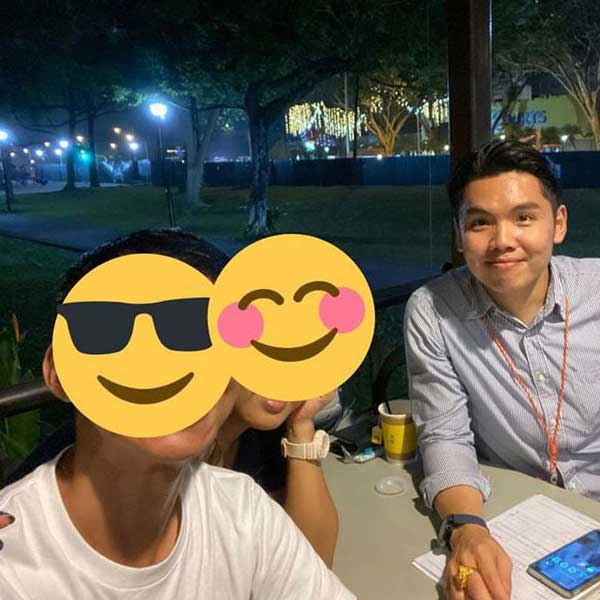 Ms Jo
My husband and I started our home-search by ourselves but was met with issues soon enough as we were unsure of the important things and areas to look out for and we were also not experienced in the negotiation process with the seller's representing agent. Soon after hearing our problems, I was introduced to Rick by a friend. The entire buying process quickly became swift and smooth; Rick understands our needs, puts our personal interest first, seals us a good deal and educated us along the way about the important things and areas to pay attention to. Thumbs up to Rick and we will recommend him to anyone for their home-search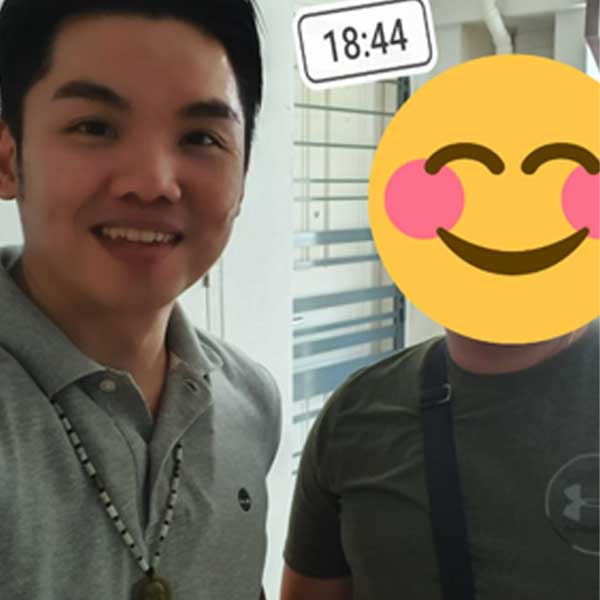 Mr Eddie
"In short, Rick did an amazing job. He sold our house at a higher than initially discussed price and got us a good deal for our purchase. Both my wife and I are impressed with his professional yet friendly approach. We will definitely work with him again and recommend him to anyone."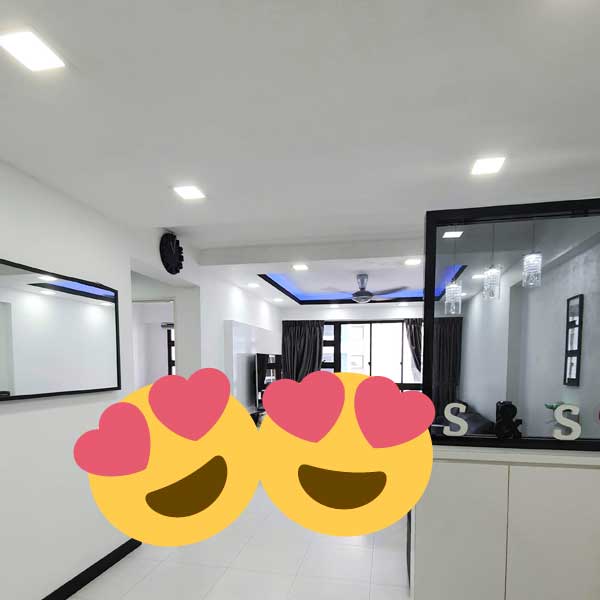 Mr Liew
Rick is a very down to earth person. No hard sell or pushy technique. He helped us in planning for upgrade and showing us how to invest in property with in depth property analysis report.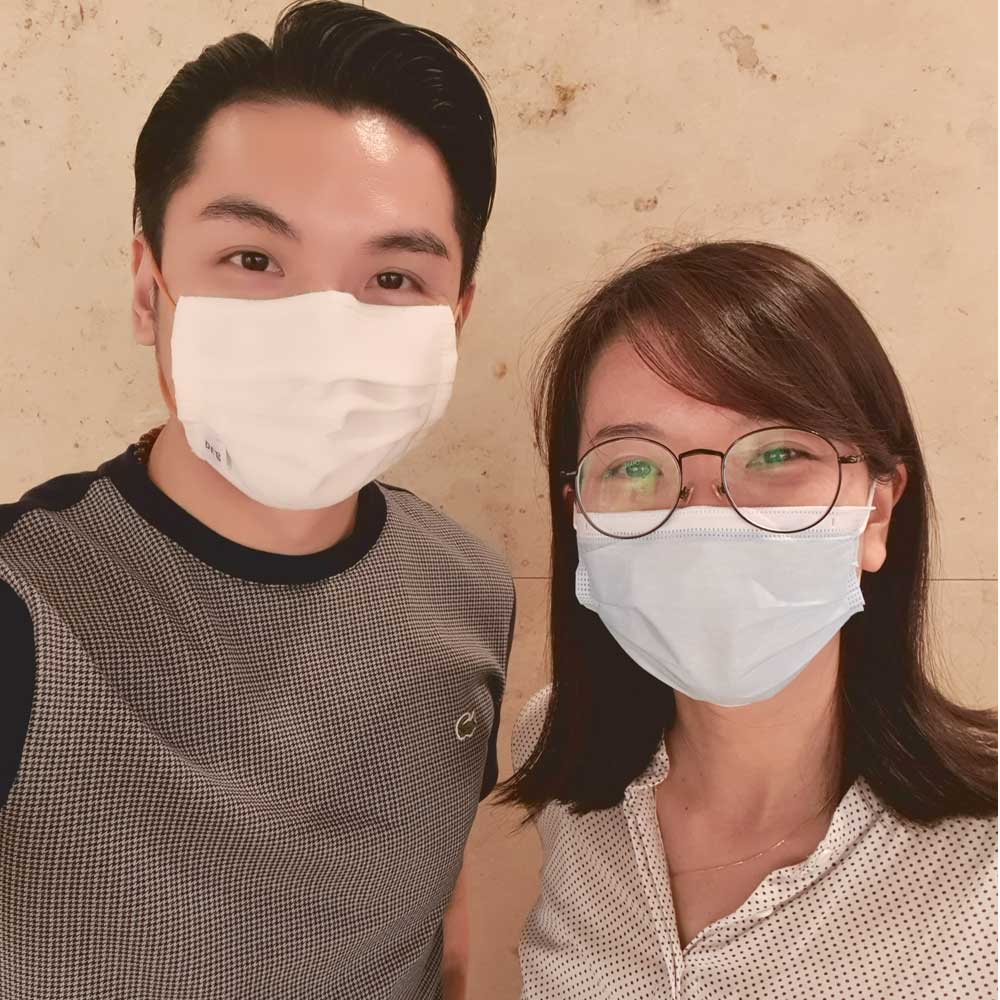 Miss Chong
His service is superb. With his property mkt analysis skill, I managed to purchase my first property in Singapore. He is always patient and helpful whenever I have any query about property purchase procedure, especially the computation part of the downpayment. In nutshell, I am really grateful and appreciate for his support.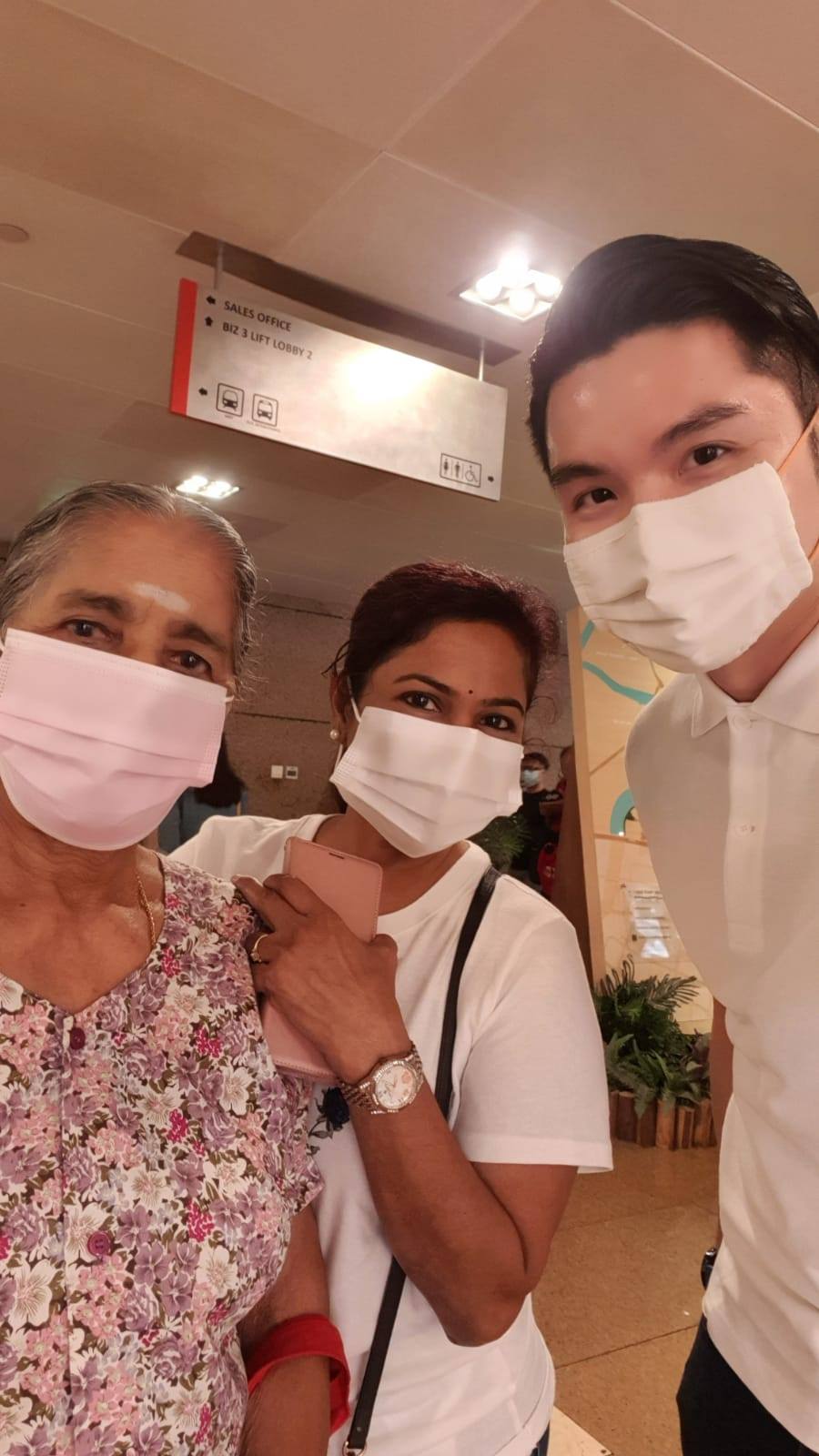 Selvi
Rick is an agent who has displayed his potential in his services. He provided us a very personalised guidance when we first approached him with an intention of purchasing a resale flat. With his knowledge and years of experience has made the entire purchasing process seamless. Thank you Rick for being a great friend and a fantastic agent!
Have you learned something New Today? Please help to share.
Rick Long, Associate Division Director of Huttons Asia Pte Ltd, has been in the Real Estate industry for more than a decade.
He is driven, committed and is enthusiastic about real estate investments.
Today, he leads Team Youhome.sg, and together, he aims to provide his clients with the best experience in their property journey.
The team focuses on understanding the client's finances and needs and is determined about delivering the best solutions and results for them.
Amidst the hustle and bustle, Rick enjoys quiet time and indulges himself in the intricate art of tea-brewing and teapot appreciation.
He would also take this chance to energize himself and reflect on his personal development and areas of improvement.
He is also a proud fur daddy to 2 rescue kitties and loves spending his free time with his wife and furbabies.